The growing popularity of mobile devices in recent years has compelled the web development community to create mobile-friendly websites. Google recently released an update aimed at websites that are not mobile-friendly.
Therefore, keeping up with the most recent mobile-friendly technologies is of the utmost importance. When it comes to mobile apps, WhatsApp is the most widely used. If running a news website, it is very important to use the WhatsApp chat option.
What is a WhatsApp Chat Widget?
The easiest way to communicate with potential readers is through a WhatsApp Chat Widget on your news website. It is a click-to-chat feature in the form of a pop-up icon placed strategically at the bottom right of your news website. The user can connect and communicate with a company on WhatsApp through their WhatsApp number by clicking on this icon.
Why should you integrate WhatsApp into your News Website?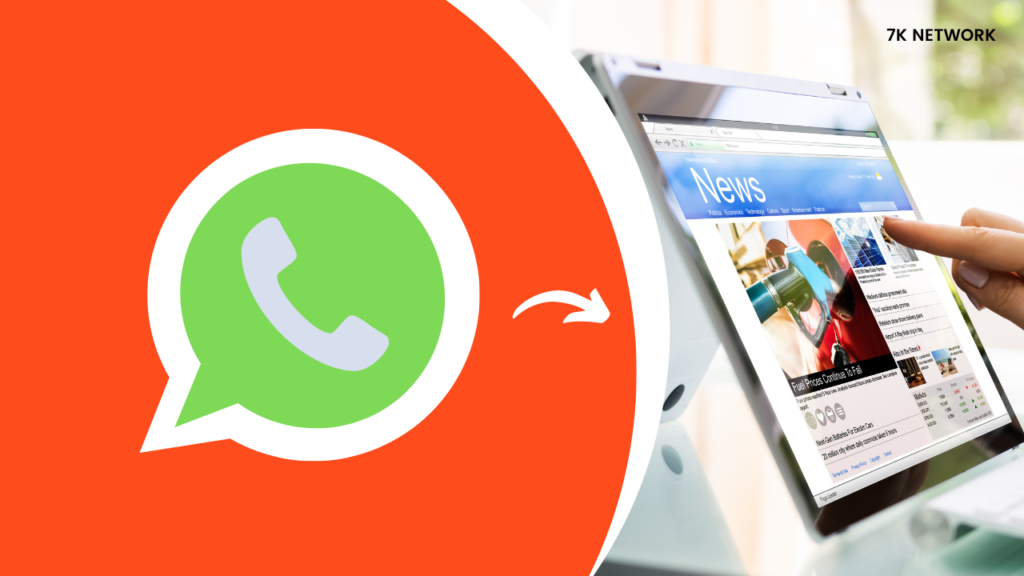 You should include a WhatsApp Button on your website for numerous reasons. There are other factors to consider; after all, you want to use WhatsApp to improve business communication and convert more clients, not stifling your growth. Consider some of these advantages.
You can only respond to readers using the WhatsApp app on one smartphone. If you have more than five employees, this strategy is impractical.
The WhatsApp Business app's automation is, at best, limited or simple. You may need to use the WhatsApp Business API if you have a larger clientele.
CRM functionalities not offered on the WhatsApp Business app may be necessary for efficient and personalized client communication.
How to integrate a WhatsApp chat on your News Portal?
There are three options for allowing your readers to reach you via WhatsApp as a chat on your News Portal.
Click and chat
QR code
Trengo multi channel widget
Click to chat
Using the click-to-chat feature, the reader can click a URL to begin a WhatsApp chat with a person or business. You can open a chat by clicking the link and beginning typing. It works for both the smartphone app and WhatsApp Web.
A click-and-chat link is fine to provide on your contact page, but it becomes more difficult when you want to provide WhatsApp through your entire online reading experience. Your website will appear cluttered if you must share this link on every page.
Create a Click chat link in three steps
You must create a "wa.me" link to use click-to-chat. It combines your WhatsApp phone number and the wa.me URL. Take the following three steps:
Use the official wa.me URL template.
Put your WhatsApp business phone number in the template.
Add text
QR code
Readers may find it tedious to add a phone number to their contacts list before starting a WhatsApp conversation. It isn't a practical method, especially if you want to run a news portal out of providing this channel.
It takes little time to complete this. However, it also doesn't guarantee a perfect reader experience. That is the goal. One must first create a click-to-chat link before creating such a QR code.
How to get a QR code for WhatsApp?
Using the generator for the WhatsApp QR Code, you can create and download your own WhatsApp QR Code. Along with the QR Code, you will receive your own WhatsApp Link, which you can share across all social media channels to gain users and drive engagement on WhatsApp.
Trengo multi channel widget
In order to include a WhatsApp chat icon on your news website. Using a multichannel chat widget like Trengo's WhatsApp Business solution is best. It contains since customers can contact you by clicking a WhatsApp button on your website.
Using WhatsApp with multiple users is possible with Trengo, which is not possible with the official app, which is another significant benefit. One WhatsApp account will make it simple for your team to collaborate on conversations. They can @tag one another and designate certain teams or coworkers to receive messages from in the inbox.
Therefore, these three are the way to add the WhatsApp Chat option to your news website. When you run a news website, different audiences visit your website, some businessmen, some journalists and many others.
For example: If somebody wants to run an ad on your new website, they can connect with you through WhatsApp chat and at least inform you to connect with them back.
Use Different Cases for WhatsApp Website Integration
In this section, we'll go over why WhatsApp performs better in marketing, sales, and support than traditional live chat. While running a news website, many other businesses want to connect with your website.
WhatsApp for Marketing
Live chat is a popular tool used by many businesses to gather contact information from leads manually. However, because many contacts are concerned about privacy, the drop-off rate is high. As a result, others may need to provide correct information.
WhatsApp does away with manual data collection, allowing you to capture more leads. You'll automatically obtain leads' names and phone numbers once they start a WhatsApp webchat. We'll then examine how your company can use WhatsApp web chat to increase sales.
WhatsApp for Sales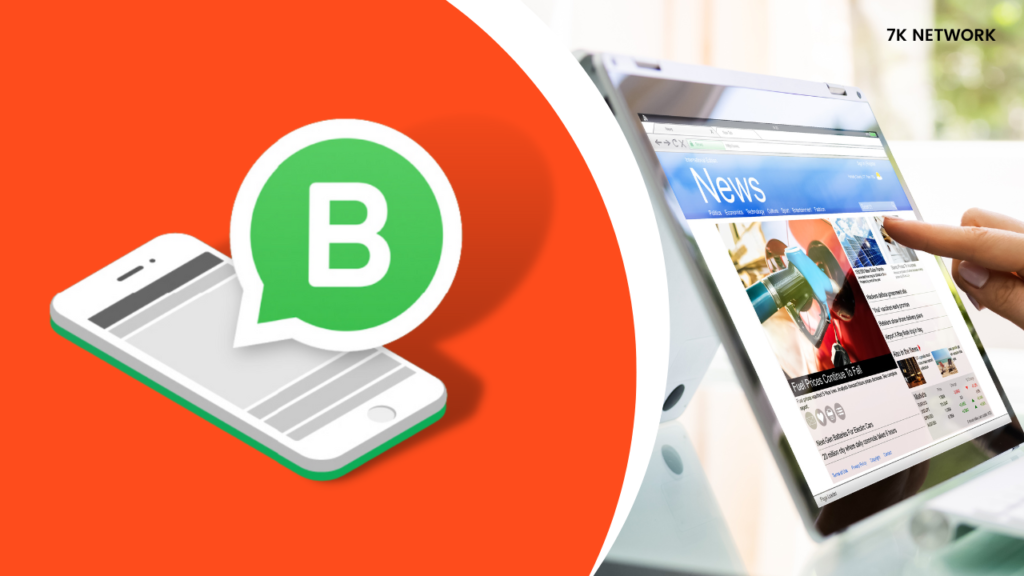 Live chat has its share of drawbacks when used for sales. For instance, salespeople may need help to obtain the precise contact information they require to establish rapport with prospects due to the anonymity of live chat. Furthermore, salespeople must always be available to respond to live chats.
On the other hand, WhatsApp web chat enables salespeople to recognise prospects by their names and registered phone numbers. It is now simpler to get to know them personally as a result. In addition, your sales team can contact prospects via WhatsApp anytime.
WhatsApp for Support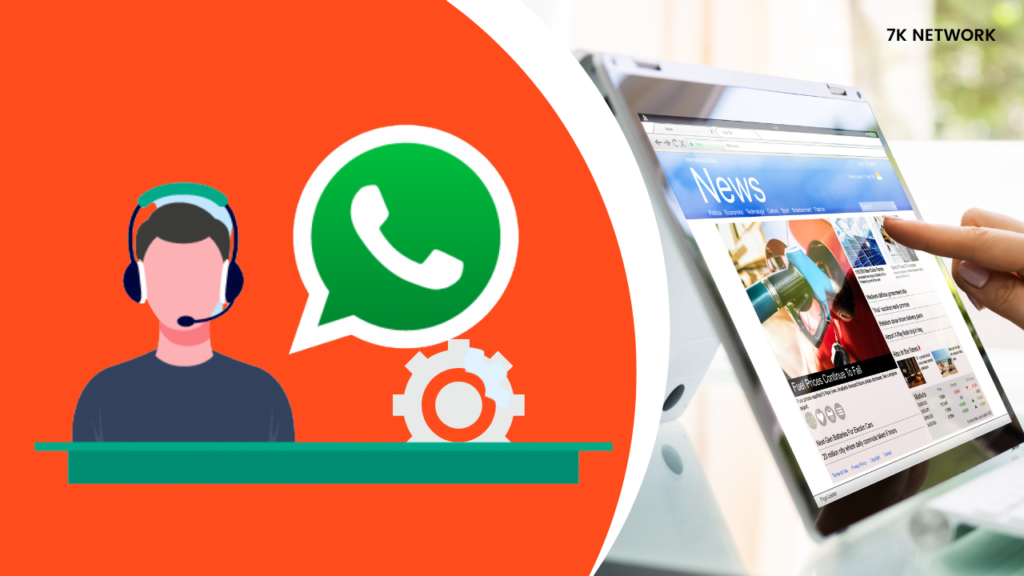 With knowing the identity of contacts, live chat support agents can easily provide personalized solutions. Furthermore, since contacts are permanently lost once they leave a website, live chat only allows agents to follow up on complicated inquiries at a later time.
You can quickly recognise repeat customers using WhatsApp, customize solutions to meet their needs, and resume conversations once solutions are ready.
Therefore, using WhatsApp chat on your website is very important nowadays. When running a news website, many businesses also come to you for their ads and other activities. Whatsapp chat helps you to stay in contact with readers. If you are too busy and need more time to manage things, you can contact 7k Network for news website development. They are always ready to assist you.