News Portal Registration

Service
Indian democracy has the longest constitution and has everything written in it. Journalists also have separate rights and special registration so that a journalist is known and identified. If you are new in the journalism field, then you need to go through various registrations to get the entitlement as a verified journalist.
At 7K networks, we provide all the online registration services for journalists. We are a verified company that will guide you through the process. Transparency is the quality for which we are famous.
All our clients feel safe with us as we make each step clear to you as a client. We will help you to register for all the necessary certificates.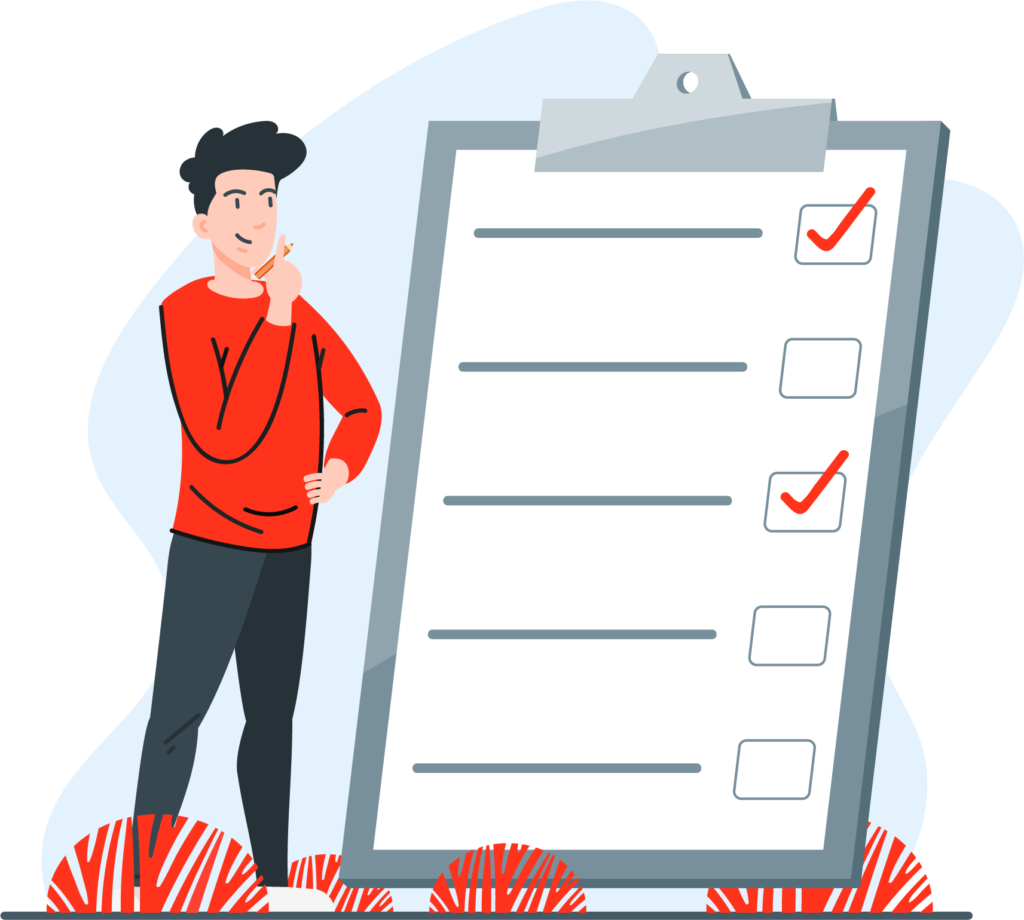 News portal registration service in India
Since there are various terms and conditions which need to be understood before proceeding to the registration all are needed to be taken care of. Our team will make each term clear for you and will guide you to have the verified registration. Whether you are an online news portal or newspaper or magazine associate, we will help you in every 360 manners for a successful registration.
Online services have turned out to be a necessity in today's world. People have started relying on online platforms as a source for information. We provide an online news portal registration service, you can contact the day for verification and more information. With that, we also help the news portal websites to get audience interactions on their platform. Along with these services our company, 7K Network works hard to satisfy the clients with their needs.
Different types of
Registrations for News Portal
Registrar of Newspaper for India is also known as RNI Registration. The head Quarters for the office of the registrar for the newspaper of India are established in Lodi Road, New Delhi. It is framed under the Indian Ministry, Ministry of Information and Broadcasting. It holds the cases for legal registration of any newspaper, magazine, news portal, or any printed or published material all around India. The main work of RNI is that it regulates and monitors the Printing and Publication of newspapers.
How to Apply for RNI
RNI Registration is a very fast and simple method but it requires a lot of concentration whether it is document verification or the fill-up procedure of the form. To make the successful registration of our clients we go through the direct method. Below we have explained the various steps which we take while we get the registration for the news portal.
In the very first measure, we get the registration of the title of your newspaper, magazine, news portal, etc. in that process we will ask you to give a list of 5 suggested names for your news portal. Among those 5 one will be selected.
To make our clients clear about the requirement of the names, we arrange a prior meeting with our clients. In the suggested names we make sure that the name has not been used by any other organization to date. Also, we do a market search that the name has not been taken from any older published magazine or newspaper or news portal.
Hence we look for a unique name and we always take the suggestions of our clients regarding the name. for the registration after the selection of 5 names for the newspaper or news portal we do the document collection. For that, we collected the scan photo of documents such as,
Aadhar card

Passport size photo

Address proof document

Printing address/physical address of the publishing place of the newspaper
Along with that, you need to give the mobile number of the owner. With that, we take care of everything in the RNI Registration Process.
What are the functions of RNI?
There are different functions of RNI, we have mentioned the top five functions of RNI registration.
Maintenance of newspaper records

Certified company verification

Guidance under the ministry

Unique title certification

 

Verification for claims on the annual reports
Benefits of RNI Registrations
There are different benefits of RNI registration. Some of the benefits of RNI Registrations are as below:
Provides recognitions to the newspaper:


With the help of this form, you get a permanent reputation for your newspaper throughout India. Along with this, you get updates from RNI if there are any relatable changes for registration.

Gives protection to make your title always unique and identified:


With the registration of RNI, you get the certification for the title of your newspaper. When you are a publisher it is crucial to hold the rights to the unique identification of your newspaper or news portal.

Gives you protection against any claim by third-party:


When you are a publisher there can be many people who may claim your newspaper. Therefore, to protect your newspaper or news portal from false or unwanted claims you must have RNI registered.

Provides passivity:


When RNI Registration is finished, then you directly get involved in obeying PRB Act.
MSME stands for Micro, Small, and Medium Enterprises, it is a mandatory initial step to be done for any business to start or operate in India. It is also called the backbone of the Indian Economy. It is categorized into two parts, such as manufacturing entrepreneurs and service entrepreneurs, and the registration for it is free of cost.
What are Micro, Small, and Medium enterprises?
In India, there are different categories divided for the MSME registrations. All categories are divided based on the investment. According to the price of equipment and machinery involved in your business your category is decided.
Some of the categories for the manufacturing sector are:
Micro investment should be less than 25 lakh rupees

Small investment should be less than 5 crore rupees

Medium investment should be less than 10 crore rupees
Some of the categories for the service sector are:
Micro investment should be less than 10 lakh rupees

Small investment should be less than 2 crore rupees

Medium investment should be less than 5 crore rupees
After the mission of Atmanirbhar Bharat, these criteria have been revised by the government of India. Don't worry we will help you understand everything in detail once you get connected with us as our client.
MSME Registration Process
The Indian government has divided the two-way processing of MSME registrations. These ways are as follows:
1. For New Entrepreneurs who have not registered at MSME
2. This is for those who have registered as EM-II or UAM or this can be for the people who want to register as EM-II. 
We take care of all the requirements of our clients and according to that, we guide them to get the registrations done. Before that, we will explain to you the necessity of each step we will take regarding your registration. If you don't have a pan card, then we have a solution for that too. We maintain transparency as a client and company among each other.
Benefits of MSME Registration
Although there are many benefits that MSME provides, some of the measurable benefits are as follows:
When you are registering with MSME all the bank loans for the investment become very cheap. This registration directly reduces the interest rate to around 1 to 1.5%. Even it can be less on regular loans.

With this, you are also allowed to get credit for minimum alternate tax (MAT) and it gets carried forward to 15 years instead of 10 years.
When you get registered with MSME most of the cost gets reduced as many of the rebates and franchises are available.
You get the benefit of a one-time settlement fee for non-paid amounts of MSME.
With this registration, you can get the tenders of governments easily too.
Information Required for MSME Registration
For the registration of MSME, you are required to have an Aadhar card only. The complete registration will take place online hence we share all the updates from time to time with our clients. Details related to PAN and GST are directly taken from Udtam Registration Portal. So you don't have to worry about any details. We will take care of all the requirements and will update you too.
MSME schemes launched by the Government 
In 7K Networks, we help you in every circumstance to deal with the concept of MSME. Various schemes are unlocked with the registration of MSME and hence we power up our clients towards these benefits.
Some of those schemes:
Technology and quality up-gradation scheme

Incubation

Credit-linked capital subsidy scheme

Grievance monitoring scheme
What is exactly ISO Certification? International Standardization Organization is a certification that certifies that a documentation, manufacturing process, manufacturing system, or service has all the requirements for quality assurance and standardization. It mainly ensures the quality, safety, and efficiency of products and systems.
Needs of ISO
There are many needs for ISO Certification, but one of the most primary reasons is that it is compulsory by the Indian Law system. Along with this primary reason other secondary reason areas:
When you are an organization you are on a platform where you get to fight against your rivals.

With this, you get eligibility to identify the recurring issues and you are also enabled to resolve them.

This certification will improve your system too.

Most organizations work with this certification as it benefits them to improve outcomes and processes.


Documents required for ISO
Profile of the company

Letterhead of the company

Copy of Sales & Purchase Bill

Address Proof of the company

Pan Card of the company

Visiting Card of the company
Process of ISO Certification in India
The complete process of ISO Certification in India requires a preset process, we mentioned the steps of the whole process in the following:
Fill-up of an ISO form application online

Opting the type of

ISO certification

 (we will let you know about each type in details)

Submission of documents

ISO Audit to check or verify your business details, there are three types of audits. The first party, second party, and third party.

ISO certificate received through courier also you need to get your ISO renewed once a year. If you will forget that we will help you get rid of this too, you just contact us.
Prerequisite requirements for ISO Certification
Before applying for ISO certification there are certain factors which there to be kept in mind such as,
Search a right ISO 9001 certification

Search for an

ISO registrar

who is certified with ISO and also follows CASCO standards.
4. Private Limited Registration
Private Limited Company Registration is preferred for the ones who are planning to start a small business. To register into a private limited company, it must consist of a minimum of two directors and two shareholders.
Process for Private Limited Registration
Step 1. Getting a DSC (Digital Signature)
Step 2. Application for DIN (Direct Identification Number)
Step 3. Approval of the name of the company
Step 4. Form submission of SPICe
Step 5. e-AoA (INC-34) and e-MoA(INC-33)/ Electronic Memorandum submission
Step 6. Submission of PAN and TAN
Advantages of Private limited registration
You get the benefit to limit the risks on your assets

You get a legal entity

Help to raise capital

Increases the trust in your company

You can continue your company whether there is any change in member too
Get Free Consultation Now!
Take a chance on us, don't wait and book a free consultation call. There is nothing to lose, only a chance of getting closure to make your news industry a big hit.
7k Network help in
Id-Card Registration

For Journalists
As a multi-facility company for the news portal registration services we help you to get the registration for id-card registration as a journalist too. The terms and conditions for registrations are:

The general terms and conditions suggested for the representative of visual and print media are the same thing applicable to the editors, cameraman and correspondents too.

A news portal/site is the same as the newspaper and it must contain current affairs, sports, fashion, and lifestyle-related news written by their correspondents then only it can be called a news portal.

3. The publications on behalf of which delegation has already been given will accommodate their online journalists within their already existing quota.

The site must have paid subscribers. However, it should not be insisted on the subscribers at the moment but some preference will be given to the news sites having subscribers.

Online news agencies will be followed as per the existing rules authorized for news agencies.

The site should always have a minimum annual collection of either Rs.20 lakhs from its news collection only or Rs.2.5 crores from the entire website including its news collection.

7. The site should be updated regularly at least 6 times per day.

The news portal should keep an eye on the laws of the land in terms of service, content, promotions, finances, and any other aspect of functioning.

The news site should be functioning for at least one year.

The domain name of the site should be registered and should not be changed for at least the next 5 years from the date of application.

The site should have at least 10,000 page views per day of its news portion.

The issue of determining the privacy of the site may be decided in consultation with VSNL regarding any doubt.

In the event of a portal found involved in any activity perceived as cybercrime now or in the future, all accreditations given to representatives of that portal will be taken at the discretion of the DG (M&C).
How much time does it take for the RNI Registrations
Private Limited registration


For the process of registration of a private company, the time required is around 7 working days. In which we will help you to get the approval of DIN, Name and a combination too. Although these days with the online sublimation there is a reduction in the time consumed in the whole process of registration

RNI Registration


The estimated time taken by the end of government is around 2 years. But we try to reduce all time with the help of our team. So you don't have to worry, we will inform you about each detail.

ISO registration


Once your agency is analyzed in terms of size and work, it takes around 6 to 7 months to get your ISO registration issued on your address through courier.

MSME Registration


Once the submission of the form and documents are finished it takes around 2 to 3 working days for the government institutions to issue you the certificate. Hence at 7K Networks, we try to submit the application and documents as soon as possible through our side
Frequently Asked Questions