Receiving Google Adsense approval has gotten much more challenging in recent years. Whether you're a digital journalist or a novice blogger doesn't matter. Mainly due to Google Adsense's constant rule changes (Google Adsense Rules). As a result, those rules frequently result in the accounts that receive Adsense approval becoming invalid.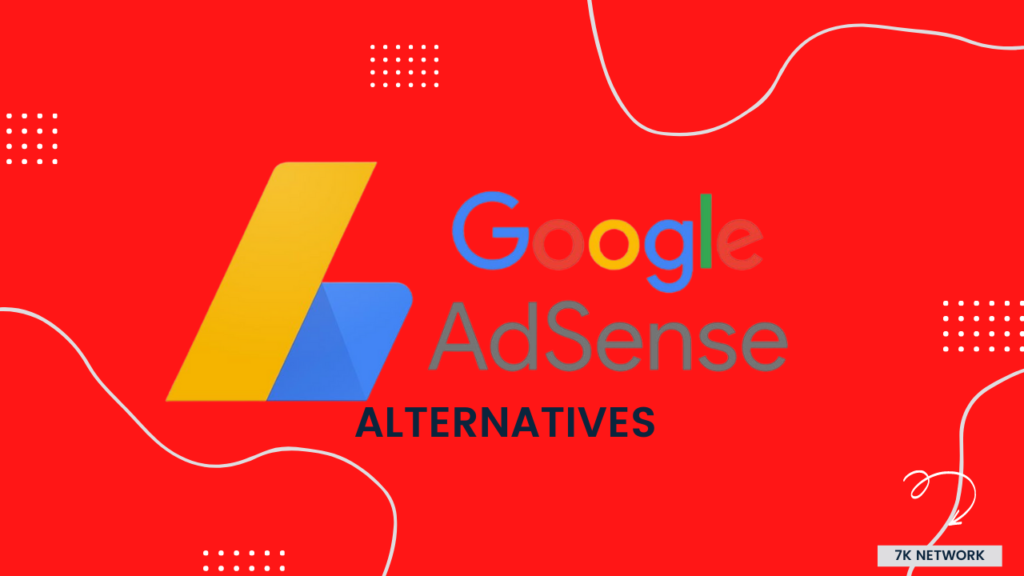 There are other options besides Google AdSense for earning money online from your website or blog through advertisements. You might want to look into some of the many Adsense alternatives.
Numerous alternative advertising programmes offer great features and enable you to generate additional revenue from your website, whether you haven't yet set up an AdSense account, are having trouble getting it approved, or would like to diversify your income.
Why Opt for a Google AdSense Alternative?
Small and medium-sized publishers with limited resources for managing and implementing ads and limited technical expertise should consider using AdSense. It is a simple and dependable programme that gives publishers a fair share of click-through revenue. However, it is not the only option. Google's platform has several drawbacks that make it inappropriate for some websites.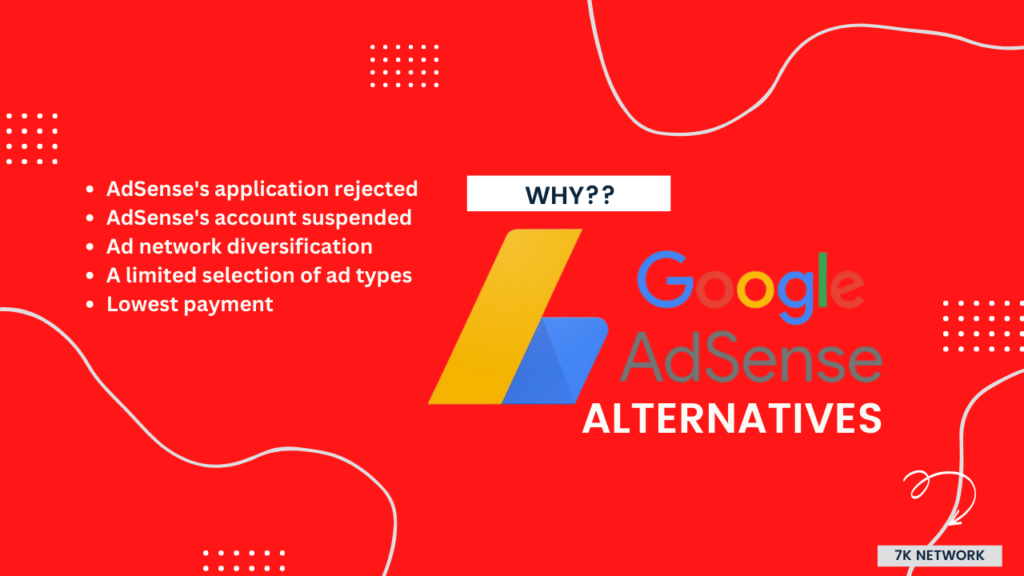 AdSense application rejected
Even though AdSense is simple to deploy and manage, if your content is offensive or you haven't yet published enough content, you might need to look elsewhere.
AdSense account suspended
In order to protect advertisers and stop click fraud, Google AdSense has several rules and a strict policy. If you accidentally broke the rules and were banned, you'll once more need to look for alternatives.
Ad network diversification
To help increase your eCPMs, you might want to diversify your income and add additional ad networks to your ad revenue.
A limited selection of ad types
AdSense is a fantastic advertising network, but it sometimes feels constrained. Contextually relevant text ads might not look good on your website. Thanks to other ad networks, you can incorporate different ad types in your content.
The degree of customization varies by service, but many allow you to change a unit's colour and size, letting you match the look of your ads to your website's style and original content.
Lowest payment
The bare minimum of earnings required to qualify for a payout on a network is known as the minimum payout. Google AdSense will only pay you when your account balance exceeds $100, which is greater than some alternatives.
What payment options are available for Google Adsense alternatives?
You will find almost all types of payment options in these advertising networks. Using this, you can take your payment.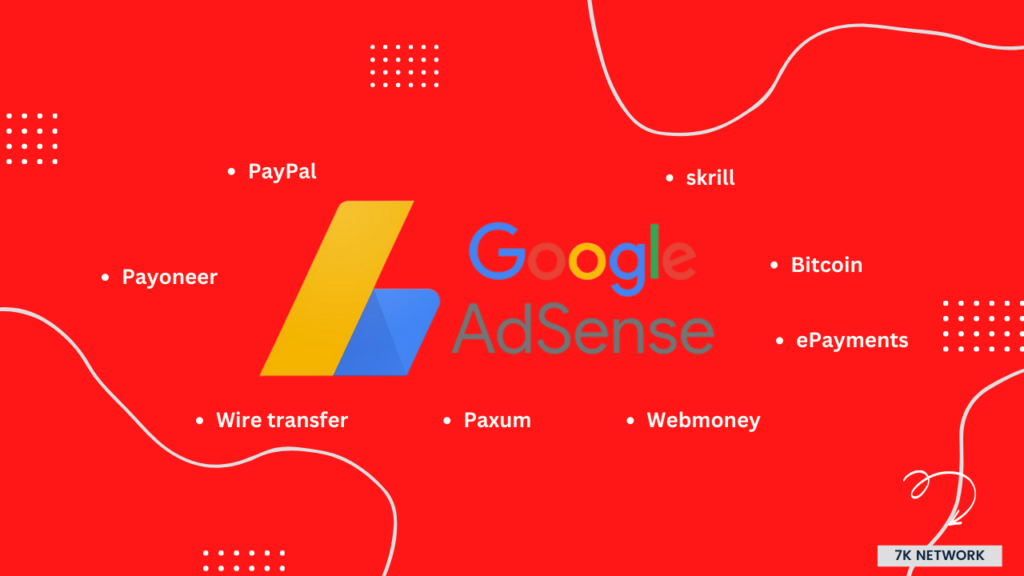 PayPal
Payoneer
Wire transfer
Paxum
Webmoney
ePayments
Bitcoin
skrill
Best Alternatives to Google AdSense
To learn more about how you can further monetize your News website or blog, take a look at some of these Google AdSense alternatives:
Media.net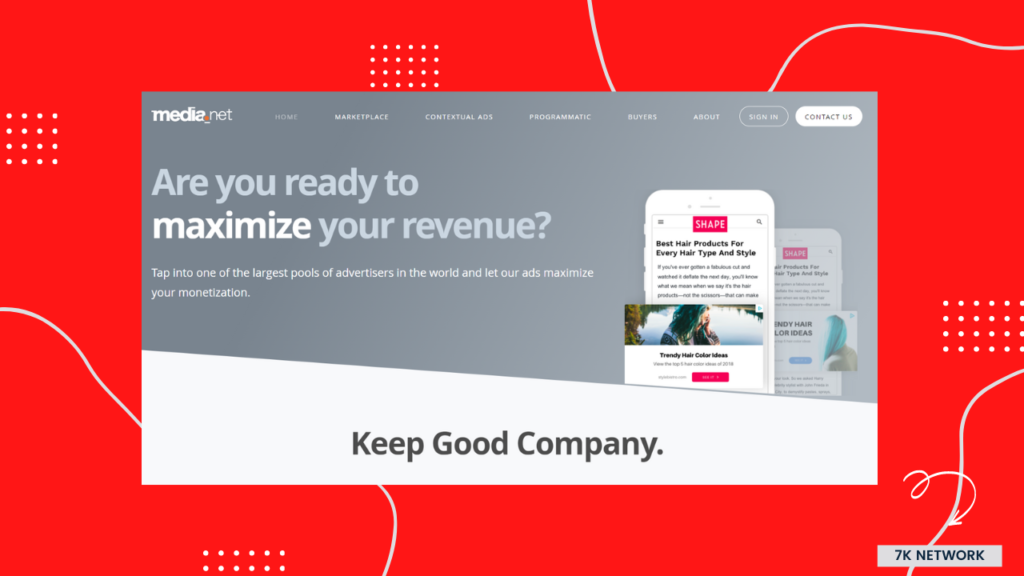 One of the top five ad tech companies in the world is Media.net. It is one of the most alluring and well-liked Google AdSense alternatives because its strongest differentiator gives users access to the Yahoo! Bing ad network. It was the first company to create a platform for server-side header bidding that maximizes yield and visibility while trying to maintain user experience.
Skimlinks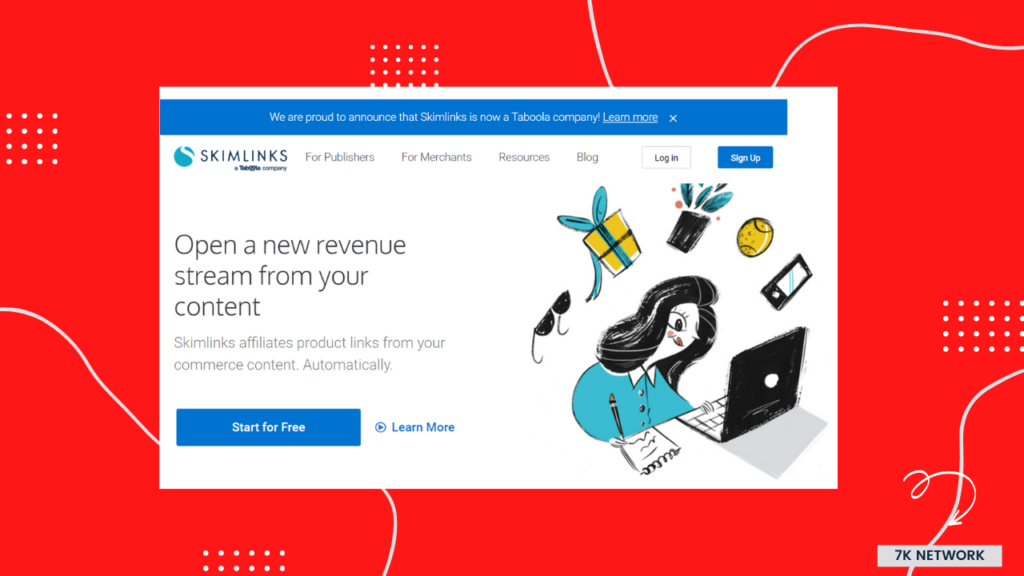 It is a network for text advertising. Whenever someone clicks on one of your links and makes a purchase. Consequently, you earn a commission from that product.
Viglinks
Like Skimlinks, Viglinks is a text advertising network. It's not difficult to get approval for this network. You don't need a lot of traffic for this.
Adsterra
Adsterra is a fantastic choice for you if your target nation is India. There are advertisements for the game in this ad network. Register to become a member of this advertising network. After signing up, you immediately receive approval.
Yllix
This is a fantastic substitute for Google Adsense. Compared to other ad networks, they have a much lower minimum payout. Even if you only have $1, you can withdraw from Yllix. You can make both one-time payments and recurring payments through this advertising network.
PropellerAds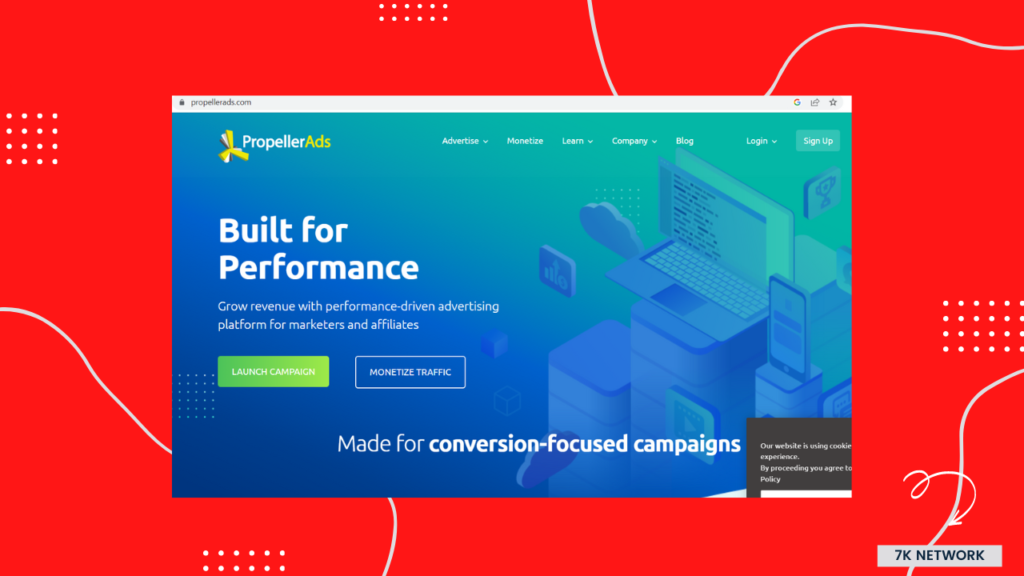 A sizable ad network called PropellerAds gives you access to 1 billion users and offers a variety of advertisements, including banners, sponsored links, and push notifications.
With a streamlined ad creator and an intuitive interface, the self-serve platform makes it simple to launch campaigns. You can work reactively to improve your campaigns thanks to a wide range of targeting options and real-time performance analysis.
InfoLinks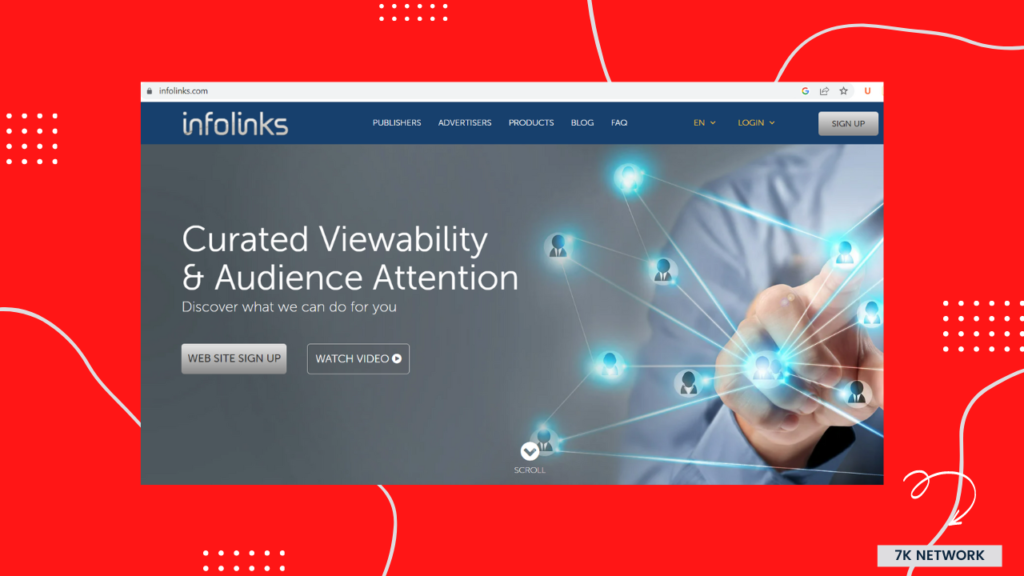 In order to reach engaged users with brand messages, Infolinks is a global advertising platform. The ads can be customized and have a special placement to increase click-through rates without detracting from the website's aesthetic appeal.
They can deliver pertinent advertisements at advantageous times by using a clever algorithm to ascertain relevance and intent. It can be quickly integrated into a website and supports a marketplace of over 100,000 websites running in 128 nations.
Evadav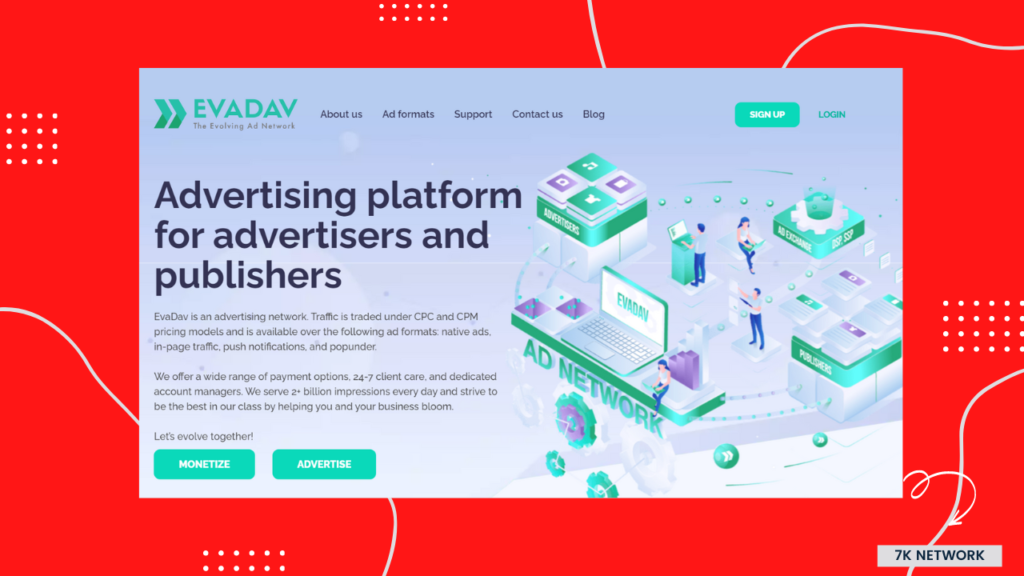 Evadav is a marketing network that specialises in push notifications but also offers a variety of ad formats, such as banners, video sliders, and native ads for desktop and mobile.
When a user signs up for your push notification system, they stay connected to your account, and you continue to receive daily payments due to their subscription.
Additionally, Evadav offers a referral programme that pays you 5% of the sales generated by publishers you refer to, allowing you to generate even more passive income with little effort.
RevContent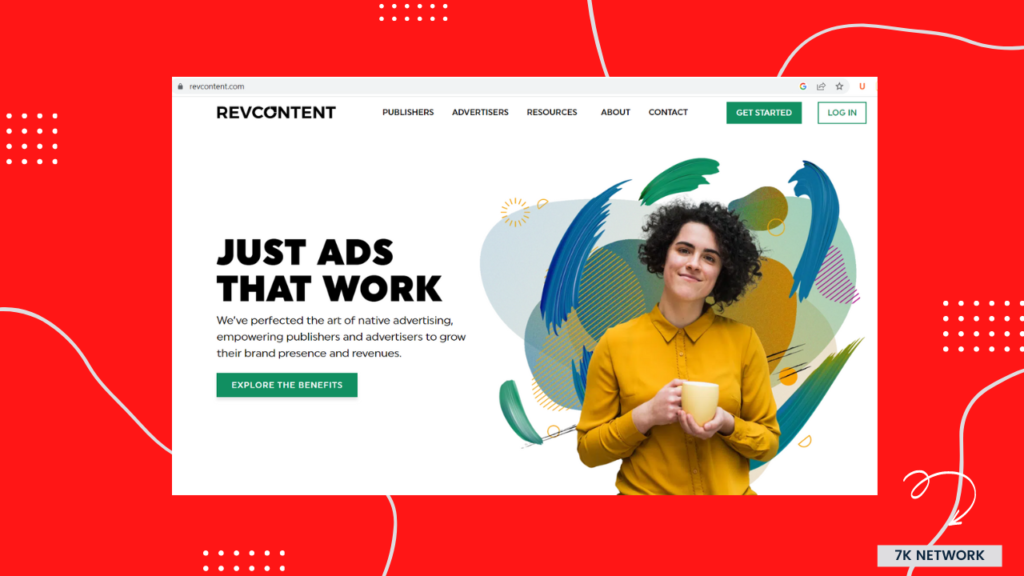 Through technology and alliances with some of the world's biggest media companies, RevContent enables advertisers to take advantage of a highly engaged audience.
It's a Native Ads Network, so you can be sure your traffic is of the highest calibre and most engaged.
It also offers some of the business's highest-quality advertisements and approval procedures. The ads blend in well with your website, present little disruption to your design, and increase click-through rates because they look like related articles.
Adbuff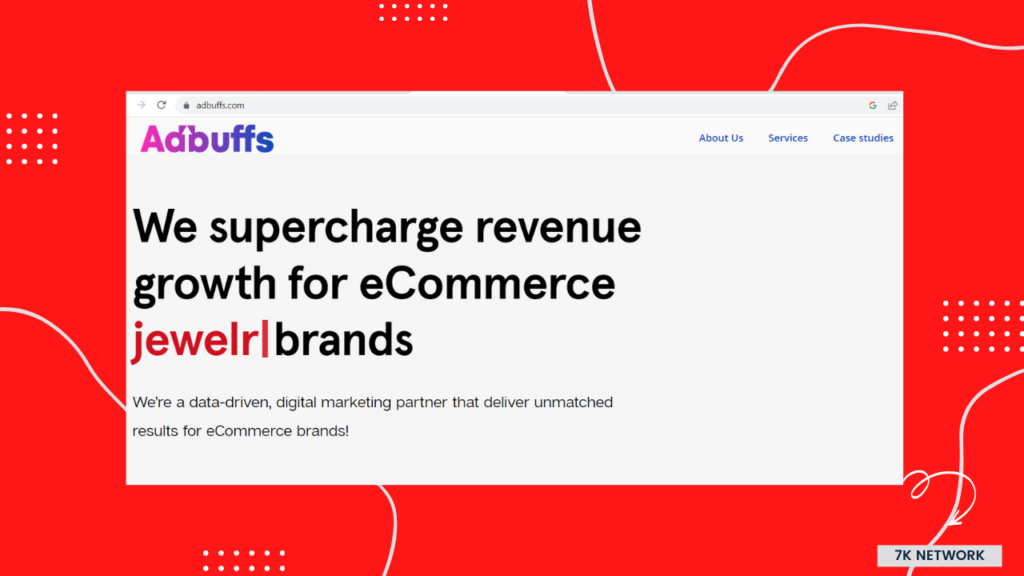 This is a top-notch substitute for Google AdSense. For bloggers, this is a fantastic choice. However, compared to other ad networks, its criteria are slightly different.
They only accept blogs with English-language content; most visitors are from Tier 1 countries. You can join this ad network and make a good income if your blog meets these requirements.
AdMaven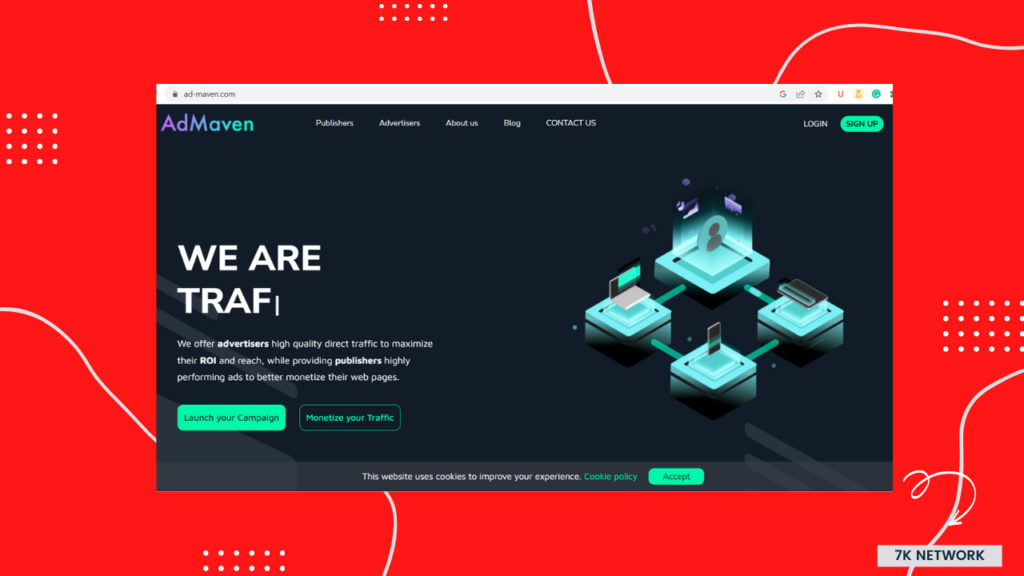 It's a well-known advertising network offering better CPM rates and high-quality ads. AdMaven offers publishers a CPM range of $3 to $5, which is higher than any other CPM-based ad network.
BuySellAds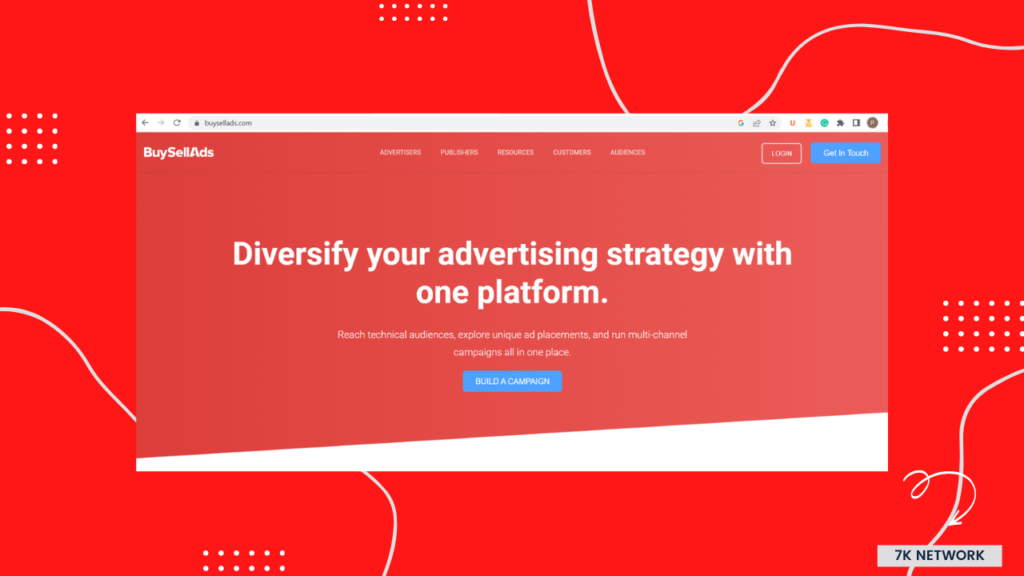 Publishers can place their websites on the cloud market platform BuySellAds, where advertisers can view a stats preview of the publisher's website. They can buy website advertising space if the stats are impressive.
Ads can be accepted or rejected at the publisher's discretion. Publishers are urged to accept advertisements that complement their editorial content, though. The ad formats that BuySellAds uses include native ads, content ads, podcast ads, and email ads.
AdThrieve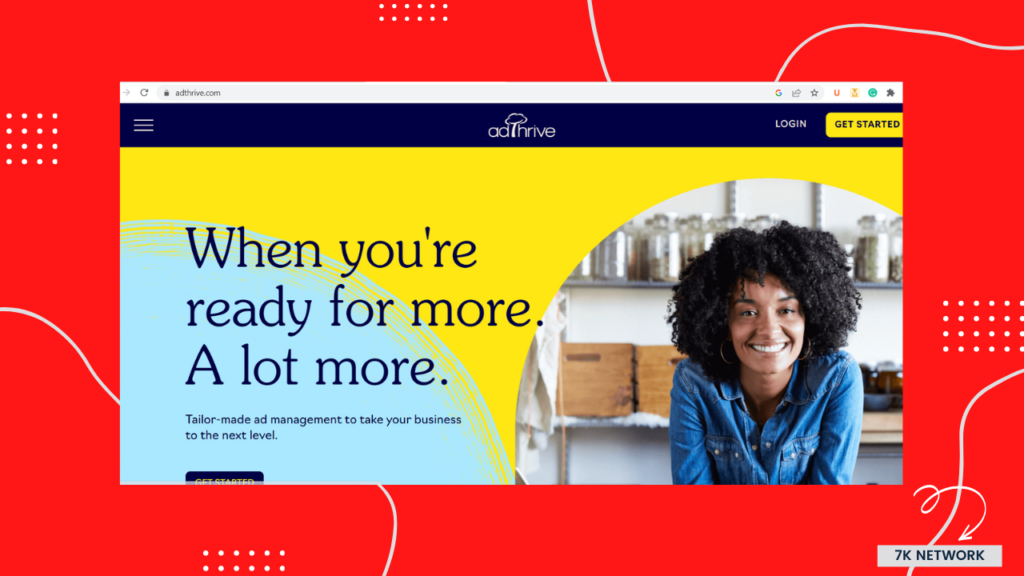 After Adsense and Media.net, AdThrieve is the top advertising network. You need a lot of traffic to your website to receive approval from AdThrieve. They inform their publisher of the location of your ads once they have received approval.
They stand out from other advertising networks thanks to this feature. Similar to Google Adsense and Media.net, this ad network allows you to make money from CPC and CPM. You can make more money using this ad network than with Google Adsense.
These Google Adsense substitutes include a few advertising networks. Where traffic is unnecessary, some ad networks require your blog to receive 2000 to 2500 visitors to approve your application.
RevenueHits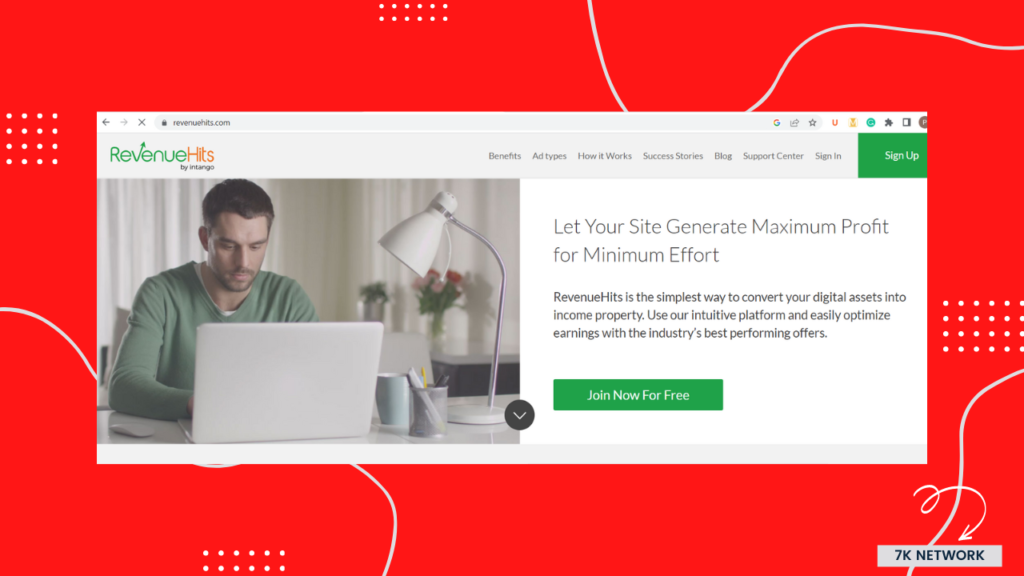 There are numerous types of ads in this Google Adsense substitute. Examples include the top banner, pop-up ads, slider, button, display banner, etc.
If you're thinking about possible Google AdSense alternatives, the above list, which provides a comprehensive breakdown of alternative ad networks for publishers, should help you decide. In order to increase traffic to your portal, you can also get assistance from 7knetwork's social media for news portals.