We are the most affordable
News Portal Graphics Designing

Company in India!
Picturizing the message, we want to deliver has become competitive these days. And why is it so?
Because people are more likely to relate to images than written text. Today, everyone is gravitating towards building a brand image of a company. Setting an image that people love to see has created a ring, where content and audio marketing are not enough to grow. Moreover, graphic designing is also running in the veins of a company.
News portals have seen a great deal of graphics design in their websites and social media posts all over the world. There are so many businesses that are providing news graphic designing services in India. They all are coping with the rising competition in the market. Let's understand the meaning of a news portal, first. So, here it goes. A news portal is a digital medium for providing daily news to internet users. It has become a revolutionary medium for bringing news to the hands of people in just a few clicks. Who must have thought that our newspapers can be converted into our mobile devices? But with the digital era, anything can be possible. 
7K Network is delivering one of the best news graphic designing services in India. We are working on every design which can impact the popularity of your news portal. Now, when we understand the need for graphic design in every field, especially in the News portal, we entirely focus on that phenomenon. 
How our services can impact the
image of your news portal.
It gives you brand recognition in the market, where there are a lot of brands fighting to survive and create an impactful brand image. Our services can create an image of your brand in the minds of your audience. 

We know how to convey your message with an image that creates a strong impression in the minds of the audience. 

Graphic designing is not only about the image elements but an image along with text containing a message. It is how we convey important information to your audience. 
This is how a graphic designer like us can change the impression of your audience towards your brand. Everyone in the market is figuring out how can they create a strong message for their audiences. So, the answer is through graphic designing. Graphic designing can convert a tricky message into a simple form by just using some graphics in it. And I guess, that's how one can make a difference.
Designing your
News Portal identity

with our world-class

Graphic Designing Services
7Knetwork delivers the best news graphic designing services in India. We are designing and optimizing your news portal with the best graphics. Our team is highly interactive and creative towards your brand. Bringing the best design for your audience is our prime motive.
We know what the public loves, how they love to perceive things, what will attract their attention, and how your image can be saved. This is what matters when you are dealing with a large audience. And our team knows it well. 
We are offering the key services given below;
Minimum Graphics

– When we are working for a news portal we focused on less and attractive graphic elements and more text. Because we know that the purpose of a news portal is to give information and that would not be possible without delivering relevant data. On the other hand, we also know that an image or graphic can set a mood to go through the news. 



Interesting headline

– We include interesting headlines with attractive images so that people would find your news interesting. No one will be going to open every news which has been written or shared. Because no one has that much time, today. Everyone judges news by its headline and the image someone has attached to that. So, we focus on creating interesting headlines which can make a person click on them and read.



Advertisement

– We know you don't only want to deliver the news, but also to earn profit from delivering news. So, we make it possible for you to create a space for the advertisement in your news portal. We advertise your news portal by using different graphics with attractive visuals. It will hold the interest of people on your news portal.



Social sharing

– Our team knows that how social media marketing plays an eminent role in the digital world. We focus on sharing your content on the different social media platforms by adding social media buttons. Social media will be the best place to showcase your news portal graphic designing. Social media is a place where most people come to get any kind of news. They are following all the news channels to stay updated with every kind of news.
These are the services our highly creative team offers with best practice.
Get Free Consultation Now!
Take a chance on us, don't wait and book a free consultation call. There is nothing to lose, only a chance of getting closure to make your news industry a big hit.
List of
Graphic Design Services

we provide for the

News Industry
Can you think of a world without digitalization in it? We can't and I guess, no one can. Because there is no place where digitalization is not happening. Everything has become digital, including our newspaper. Who would have thought that we can access news on our devices? There is no news we cannot access online. Everything is there in our small devices. 
The news portals have taken the place of newspapers in our lives. 
7Knetwork has emerged as the best graphic website designing company in India. We are creating digital graphic designs for so many news portals at affordable prices. Our digital graphic designing services include the following;
Social media creative

– We create different social media posts which are creative and attractive to promote the news among people. This includes social media posts, stories, carousel, videos, etc. Our team creates engaging social media posts with graphic design.

 

Logo designing services

– We create your brand logo impressive and simple that identifies your image. We highly believe that a logo design must be simple and recognizable among your audiences.

 

Id card designing for reporters

– We design innovative Id cards for the reporters, which identifies their job. Those cards are of high quality and simple design to show their job persona.

 

Business card designing service

– You already know for what the business card is used? So, keeping in mind the purpose of your business card we create attractive and bold business cards which represent your company. We make a creative business card that would attract the attention of your audience towards your portal.

 

E-paper designing

– We make interesting e-paper design for your digital newspaper platforms. These are created to give the audience an experience of the traditional newspaper.

 

YouTube channel art

– Some people prefer to watch the news on YouTube. So, to keep them coming to your news channel we create different and innovative YouTube channel art. We can edit your YouTube videos in such a way that people would not forget and would keep coming to your news channel.

 

Thumbnail creation

– YouTube video has a thumbnail that is the face of your video. We can make a creative thumbnail to attract an audience to your YouTube video. Generally, the thumbnail is the first impression which places on people's minds when they see a YouTube clip. So, to make their first impression last, we create an amazing thumbnail.

 

Newspaper designing

– Now, when your newspaper is circulated online so it is important to give it a creative outlook. A creative outlook can attract more audience to your digital platform. And we already know how we can do it. It makes your audience have more visual effects than more content. We design it in such a way that people can easily differ your news portal from others.

 

Magazine design

– Newspaper also has magazines which they update from time to time. We design those magazines to allure more audience towards your digital news platform. So, we design those magazines full of graphics and more attractive. It makes people indulge in it. 
Quality designs

with a custom fit.
Sometimes, most people prefer custom designing according to their idea of representation. In such times, our team at 7Knetwork offers quality design with your customized idea. We develop customized graphic designs with accurate quality. 
7Knetwork is the best graphic website designing company in India, whose purpose is to design a website that is optimized with quality images. We are creating a design which are client-centric and which depicts their brand image more clearly. 
The news portals can be customized with multiple graphic designs according to the changing preferences of people. We treat our customers with respect and give importance to their needs, which can vary from time to time. 
A lot of time our clients come up with their customized idea of graphic design which they want us to create. They may look furious and doubtful at first, but as soon as we put their idea into graphics they are filled with joyful satisfaction. It is the result of our team's specialized skills.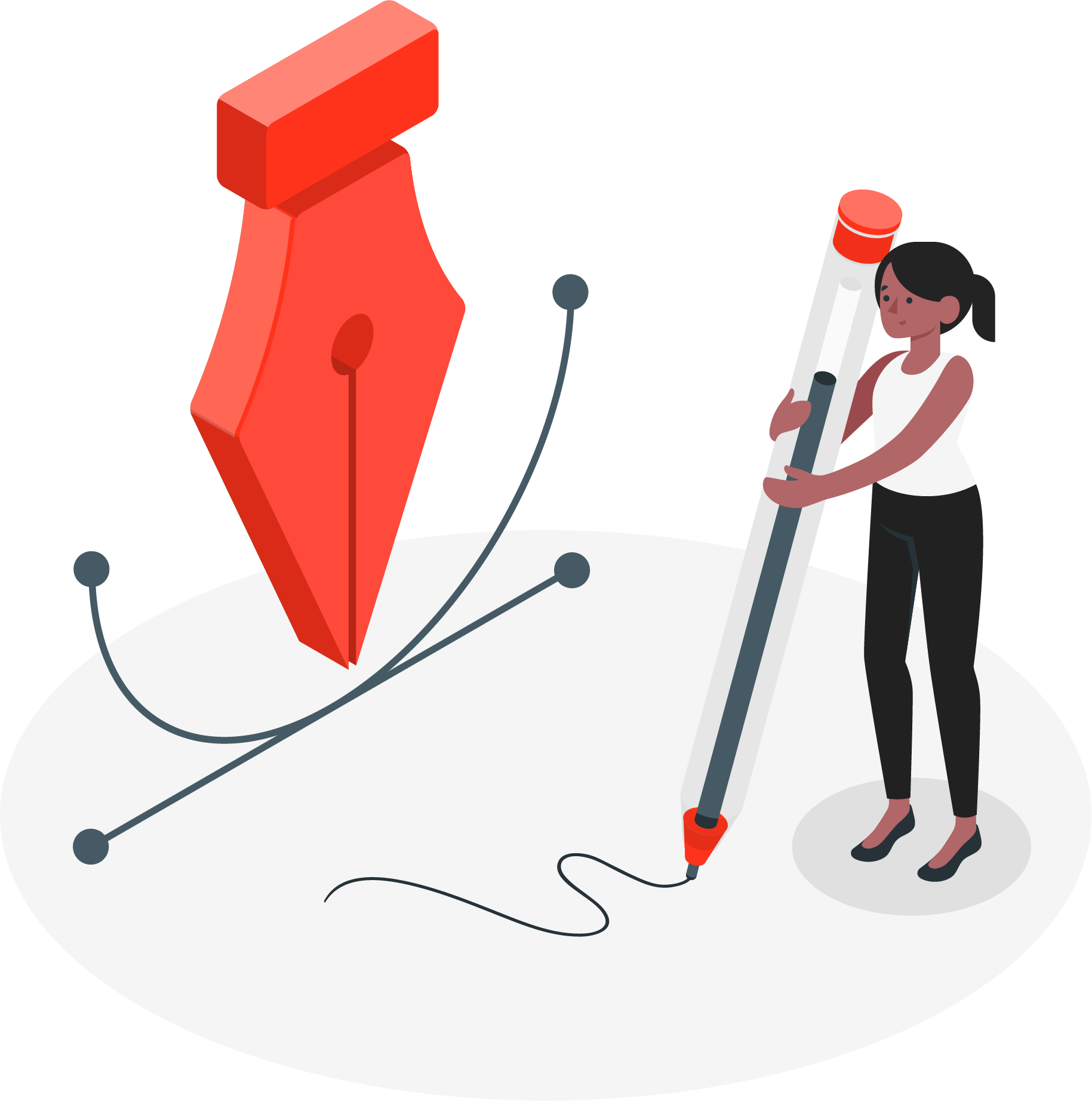 Why do people want to have customized graphic design? Here are the following reasons:
It gives your business identity. Through customized graphic design they want to aware people of their business.

Customized graphic designs generate interest in their audience.

It builds a foundation for the long customer relationship.

It attracts more and more people to your business who are loyal.
How does our team focus on the quality of a custom graphic design? Here are the following reasons:
We work on client's preferences more than our own

We work with an open mind without making it critical and difficult

We have specialized skills to work on different designs

We work with passion and enthusiasm

We always are open to more ideas 

We are highly creative in their field

We pay more attention to quality than anything else
That's how we are leading the market with the best custom graphic designs. We know the importance of a custom design and why it is preferred. Because it has a purpose that a business wants to serve.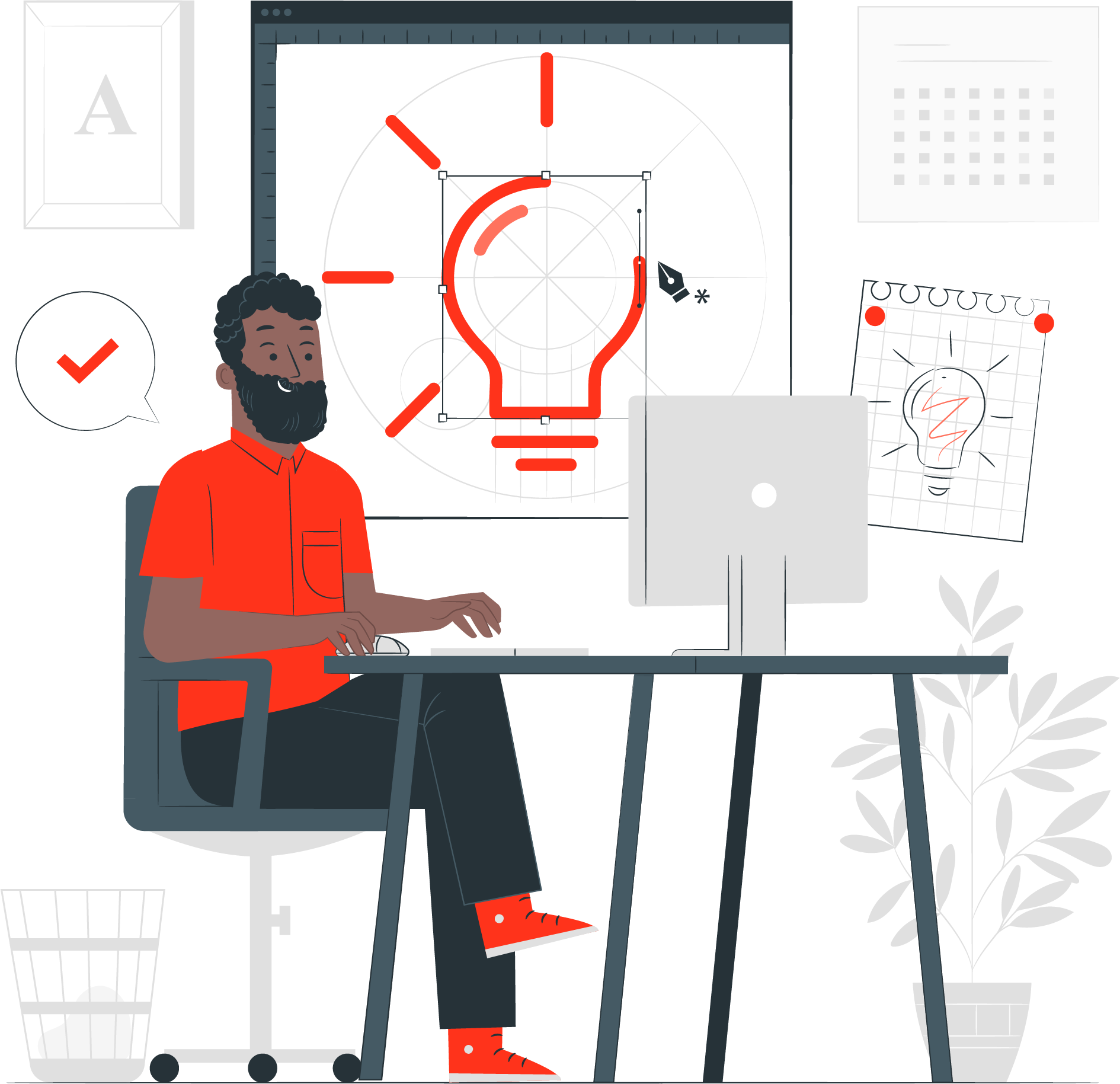 Why choose 7K network for the Graphics Designing services?
Key benefits

of choosing

our services.
We know that creating an attractive design is the most important part of graphic designing. But creating a design that improvised the usability and functionality of your design is also important. Our team of professionals knows how to increase your brand recognition with the best services.
The cornerstone of
Graphic design

and

News industry success
The graphic designing industry has seen a surge in recent years with the rise of digital marketing. The need for graphic designers is increasing at a high rate. It is because everyone is paying more attention to a business's graphics than its content and services. They are attracted to them because they have found their graphics more interesting. And in the industry, "customer's interest is the priority". 
So, all businesses take the help of graphic designers to build great images of their company. Yet there are so many businesses who are not introduced to its importance in the market. But they are slowly accepting the importance of graphic design in the market. The competition is getting pace which is resulting in innovative and creative designs. Everyone is now inclining towards it.
The news industry has also been hit by this graphic designing storm. They are also juggling with the ideas of graphic designs. They are putting more graphic designs into their content to grab the attention of audiences. Before the news used to be straight and to the point. But today, the news industry has found a way to keep people's attention at its peak. They have known the ways to make their news interesting and crispy. One such way is creating visual effects and graphics for the news. It has helped the news industry to create a graphic impact on people's minds. 
7Knetwork is offering news graphic designing services in India. We have a team of young experienced graphic designers who are providing their services to clients at large. We have a wide range of clients whose needs are different and all of them wants quality. Our team has fully and completely met their needs and understands their work. Our team can work in every kind of environment whether it is full of pressure or calmness. They are encountered in every situation.
Now, here are the following reasons why graphic design adding to the success of the news industry:
These are the main reasons why graphic design is being used an increasing number these days. The value of a graphic designer and his creative mind is increasing day by day. There is no place where a design or image is not used. Graphic designs have become a part of a business's life. News portals are mostly rewarded with the perks of having a graphic designer.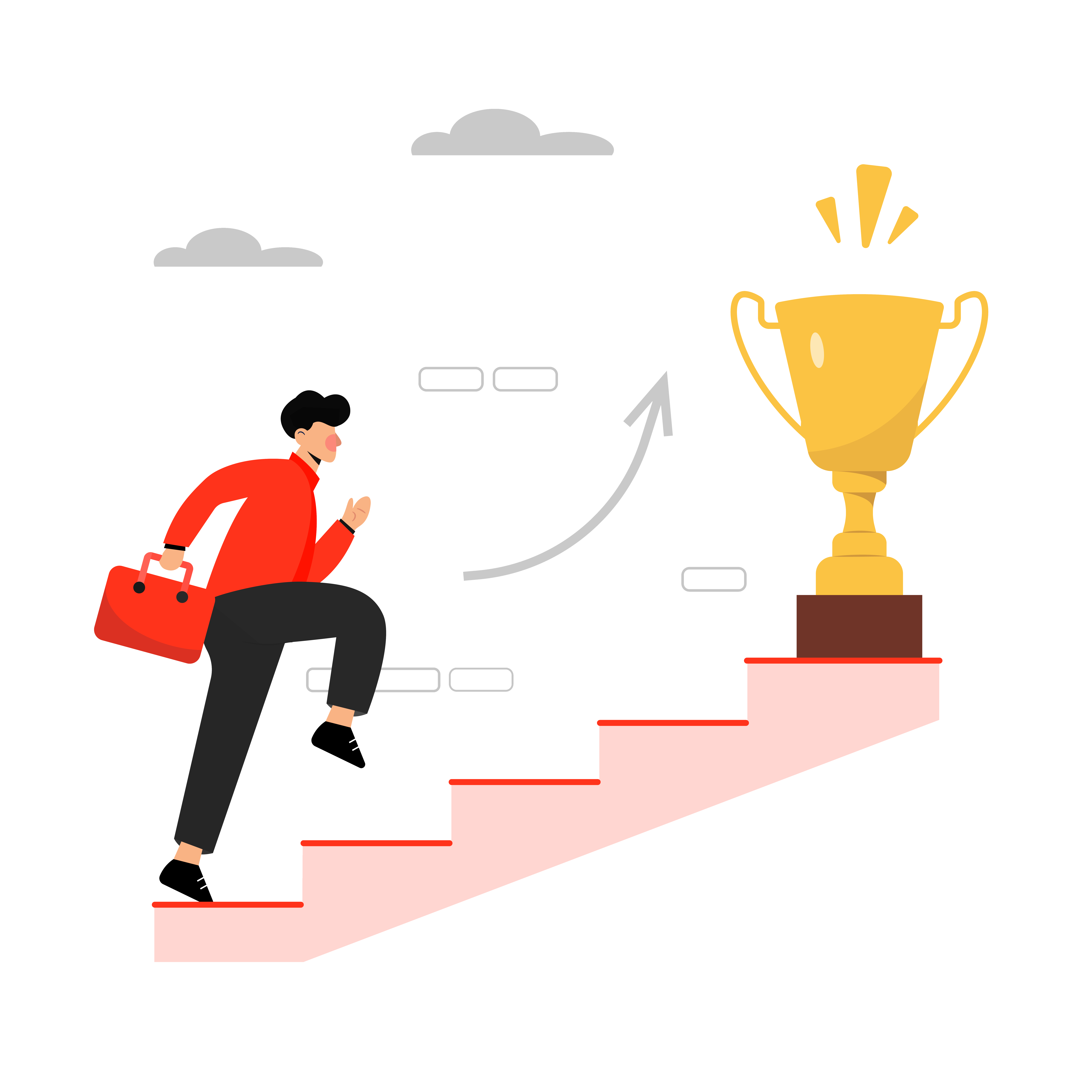 Frequently Asked Questions