Video Graphics Services for Great Storytelling
A news portal has a soft corner for video content. Video content can capture the maximum share of the audience. Owing to these factors, several new companies are emerging in the market every day. These companies offer news portal video editing services like editing, combining, drawing, adding colors, and many more.
But you need to find a company that provides specialized news video editing services at reasonable prices. 7k network is a professional platform dedicated to the news industry. We provide news portal development services, news video editing services, the creation of the logo, animations, and many more related services at affordable prices.
You don't have to edit things in the video. All you have to do is send the raw footage and the rest is our responsibility. We consider the demands and needs of your video while making necessary editions. We arrange the videos and provide the edited videos in the desired format. Our news video editing services have risen to prominence due to the specialized services we offer. We have a team of experts that contain graphic designers, music experts, voice controllers. We have a transparent strategy of work and aims at completing the work on time. We respect the deadlines and provide the edited news videos on time, without compromising with the quality.
We create visually attractive and informative videos for your news portal. We add colors, voiceover, stock video, stock music, and anything and everything according to the demand of the video. We choose relevant and catchy fonts, to make the content appear graceful. We also provide small YouTube kits which include equipment like laptops, webcams, microphones, etc. Our news video editing services are highly recommended, as we have a dedicated team of specialists for this category.
We have no Competition in quality servicing
Effective Content- 7k network understands the significance of content on a news portal. We offer high-quality content including, images, videos, audio, blogs, articles, etc. The content we provide is impactful, informative, attractive, and promising.
Colouring Touch- We add the colors according to the need of the news video. We also consider the words of clients before making color-related editions. We maintain the darkness or lightness of the overall color scheme.
Voice Over- A voiceover is a recorded narration that is added to the individual slide or the videos. 7k assures the addition of high-quality voiceovers. The message gets depicted clearly. 
Creative Sketch- We develop creative sketches as per the need of the news portal and the video.
High Quality- The client needs quality and the 7k network offers it. 7k network holds prominence in providing high-quality video editing services at affordable prices. Our designs are unique, innovative, and worth every penny.
Smooth Move-The news portal videos should appear graceful and function smoothly. 7k assures a smooth movement of the animations around the news portal to grab the attention of the users.
Or book free consultation with News Industry experts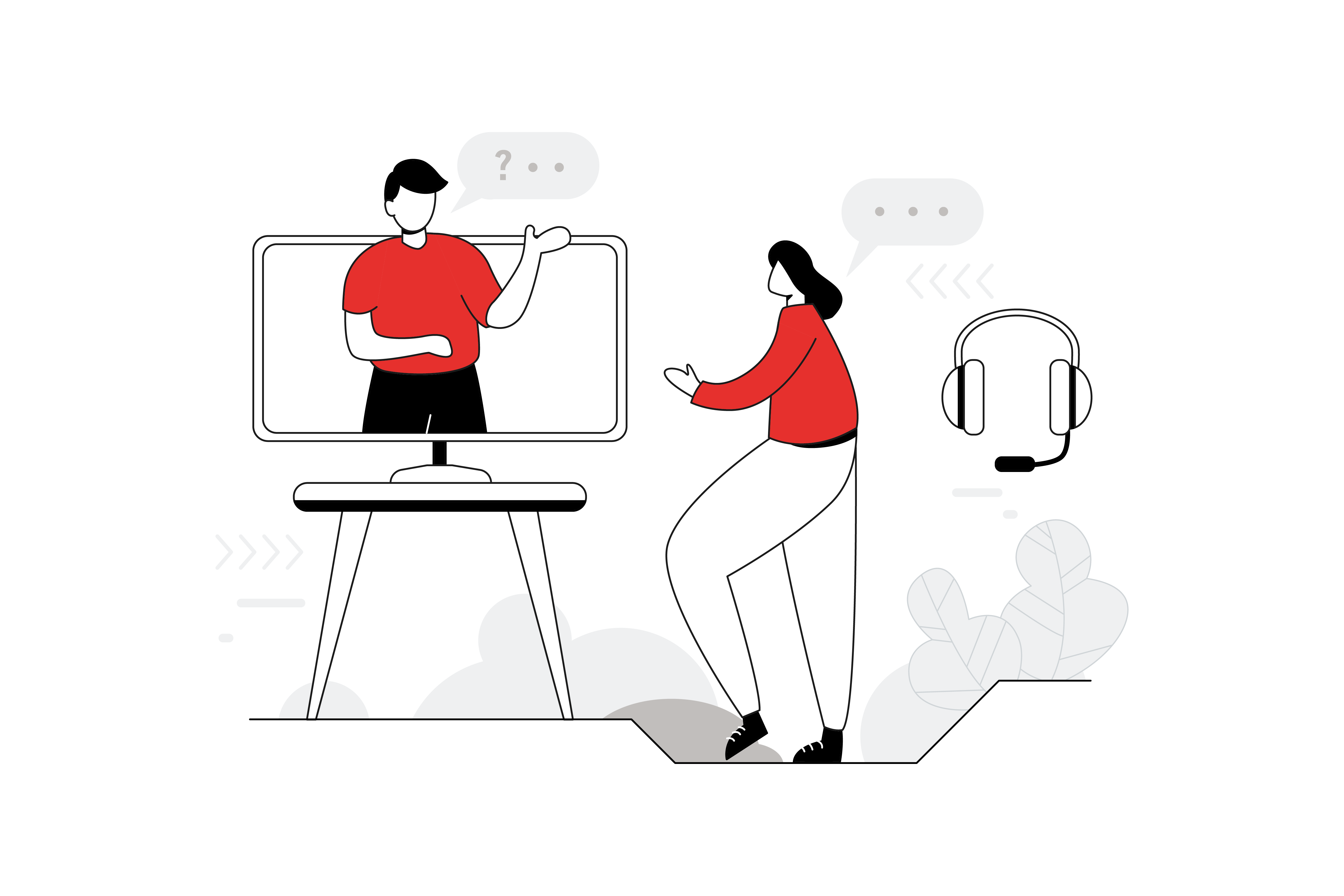 Get Free Consultation Now!
Take a chance on us, don't wait and book a free consultation call. There is nothing to lose, only a chance of getting closure to make your news industry a big hit.
List of video graphic services we provide for the news industry
News introduction video- News introduction video is the first impression. And 7k network helps you in giving the best impression by creating informative, crispy, and attractive news introduction videos. We create, edit, add necessary sounds to make the video impressive and engaging.
Breaking news video-  breaking news video holds the purpose of informing people about something urgent and important happened. It is presented with an assumption that people would want to know about it. We create breaking news videos with the right music and design so that users can remain interested till the end.
Animated logo- Logo defines a business. Be it a local bakery or a news portal website, the logo picturizes the brand. We develop a unique and customized logo for your news portal website. Along with the static logo, we also develop an animated logo, which has become a trend.
Youtube small kit- News portal or website owners often wish to linger over YouTube. And require certain equipment for sound clarity, video editing, lights, and many more. The type of equipment you may require includes, webcam, laptops, microphone, rim lights, etc. 7K network provides a small YouTube Kit for news portals or website owners.
Video frame designing- News videos love simple frames. We design frames for your news videos. After choosing the suitable frame, the team of video editors edit the video and proceed with the further steps.
Stock video- Stock video or film footage or video footage is a small video file that can be used in other films. It is a great idea to have stock video as it can save time from shooting new material. We have stock videos and provide video editing services for the same.
Stock music- Stock music, is music that is recorded and can be purchased as a part of the music library. It can also be called library music or archive music. The stock music is easily accessible. We edit stock music to the news video as per the need of the video and the client.
OUR WEAPONS TO KILLER DESIGN
Adobe Illustrator is a professional app that allows you to display creativity with shapes, effects, colors, typography. We use Adobe Illustrator, an industry-standard vector graphic apps to create logos, icons, typography, and other complex illustrations. It helps us to create editable vector graphics that didn't lose sharpness when scaled to any size.
ADOBE Photoshop is an industry-standard predominant photo editing and manipulation software. It is used for editing, retouching, website mock-ups, creating image compositions, drawing (mimic of handmade drawings), creating intricate digital paintings. It stands on the expectations of 7k and as well as clients.
Adobe premiere pro is a professional video editing software for film, TV, and the web. It can be used on Mac OS or windows to make polished films. Premiere Pro is used for editing videos, commercials, films, television, and online video. We use premium quality products to ensure the best services to our clients.
Adobe After Effects is an industry-leading tool used for motion graphics and visual effects. It is used to add elements to the moving pictures and animations. It also helps in combining moving-image files, still-image files, still-image sequences, and audio files in the projects.
DO YOU WANT faultless GRAPHIC DESIGNS TO BRIGHTEN UP YOUR News portal?
Are you looking for a team of specialists to decorate your news portal? Do you want your news portal to look catchy, informative, and appealing at the same time? Do you want creativity to rule your news portal?
Choose a 7k network as your video editing partner. We have a dedicated team of experts that create unique and innovative graphic designs for the news portal.
We draw, combine, edit, add colors, time effects, fonts, music, and other relevant objects to make your news portal look the best. We clean unnecessary sounds from the video and also add stock music, stock video as per the demand of the video.
We create a static logo, animated logo, add visual effects, 2d or 3d animations. We move according to the trend but never fail to consider the words of our clients. We provide customized video editing services at the best prices.
7k network uses professional tools like Adobe Illustrator, Adobe Photoshop, Adobe After Effects, Adobe Premiere Pro to provide high-quality services to the clients.
We add relevant effects and enrichments to have an out-of-the-box look at the news portal. We add voiceovers to deal with language barriers and reduce the noise of the videos to appear clean.
Customer satisfaction is our primary concern. We offer the unbeatable quality of the news video within the prescribed time. We have cost-effective solutions to your video editing problems. We understand the needs and requirements of our clients and edit the videos from the viewpoint of end-users.
We offer an unparalleled customer experience. In case, you find some issue with our edited videos, you can freely reach out to us. We will be more than happy to solve your issues and assist you throughout.
7k network Work with powerful designing features
Draw- We use quality tools to draw powerful images relevant to news video. The images we draw are unique, creative and innovative. Our pictures present what our client wants.
Combine and edit- 7k network has a team of experts that combines and edit the images and videos effectively and accurately. A well-edited news video displays the required and relevant information impactfully.
Add colour and texture- The colour and the texture of the video has a lot to say about the quality of graphics. We balance the darkness or lightness and maintain the desired texture of the videos to appeal to the users.
Save and share- We save the videos before sharing them with the clients. We keep the content with us.
Variable fonts- The written content of the news video is equally important. We use variable and suitable fonts for the news video. We choose readable and attractive fonts to win the attention of the users.
High-quality templates-Choosing the right template for your news video is more important than it seems to be. 7K network offers high-quality templates for the news video. We consider other factors like graphics and content of the video before choosing the template.
What does our video editing service include?
Frequently Asked Questions