What is the difference between journalist and a reporter or editor?: How do a reporter, a journalist, and an editor differ from one another? In the field of digital journalism, there are various positions with various duties. Therefore, today, we will explain the differences between a journalist, an editor, and a reporter. They have a few slight differences, which we will try to describe today. As a result, please stick with us until the very end.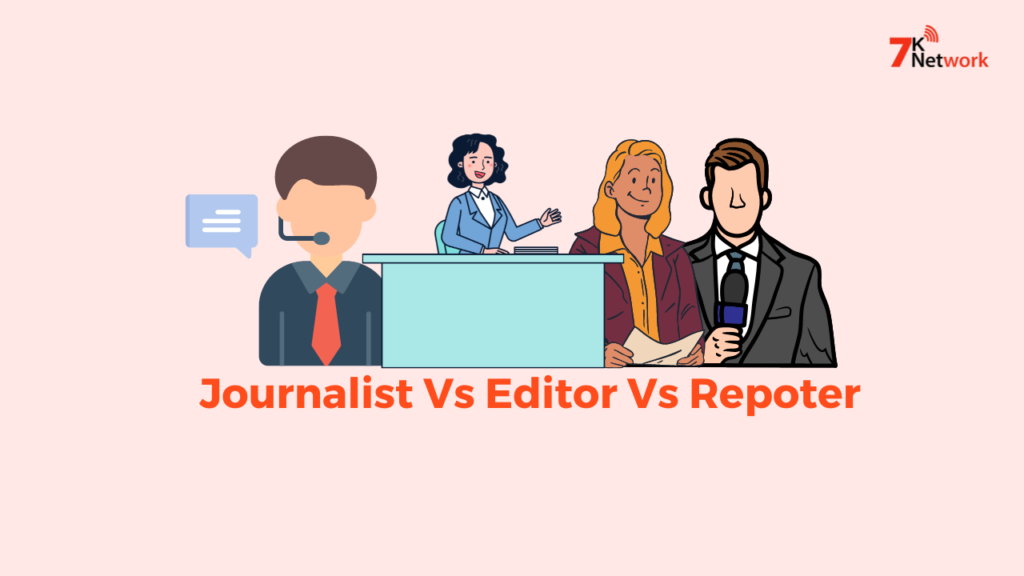 Who is a Journalist?
A journalist is someone who gathers information about current events around the world and disseminates it to the general public. Journalists can choose from various careers depending on their area of expertise. For example, they can be writers, television reporters, photographers, or video journalists.
Each has a particular medium they use to get exciting stories that appeal to the public while disseminating important information.
In order for the public to form opinions and make informed decisions, journalists provide information.
They are required to go to press conferences so they can gather information for the news or scoops.
Who is the Reporter?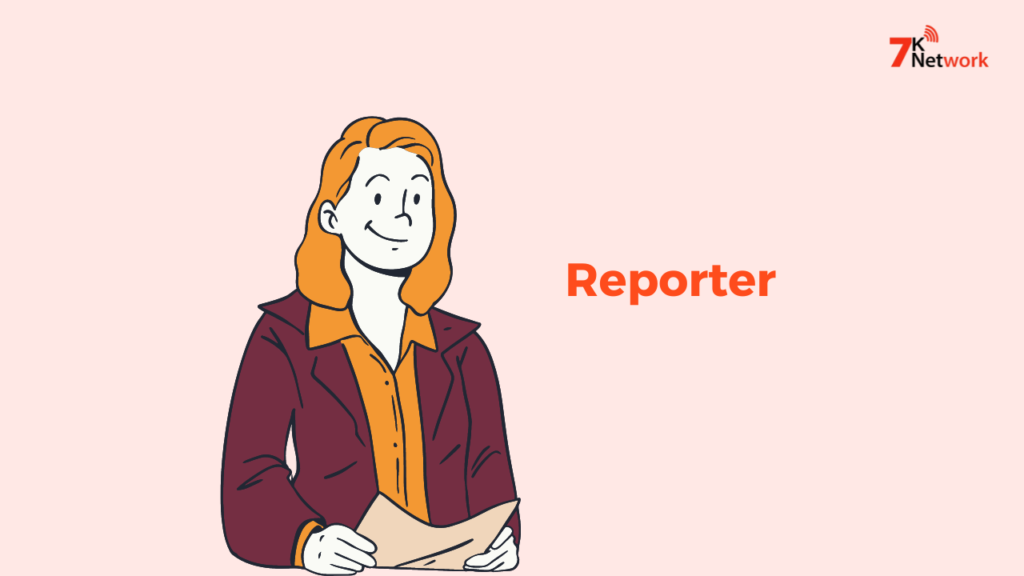 Reporters work primarily in communication. Newsmen or newsperson are other terms for reporters. They should be able to interview a subject and extract the most favorable information. They must be able to diligently and accurately take notes and record information. The reporter's role is more specialized and requires a particular skill set.
Reporters must establish relationships with experts to obtain news tips.
They must spend a lot of time making contacts, gathering information, and conducting interviews.
They must check the accuracy of the information given by the interviewees.
Reporters should always be magnetic and charismatic people.
Differences Between Journalists and Reporters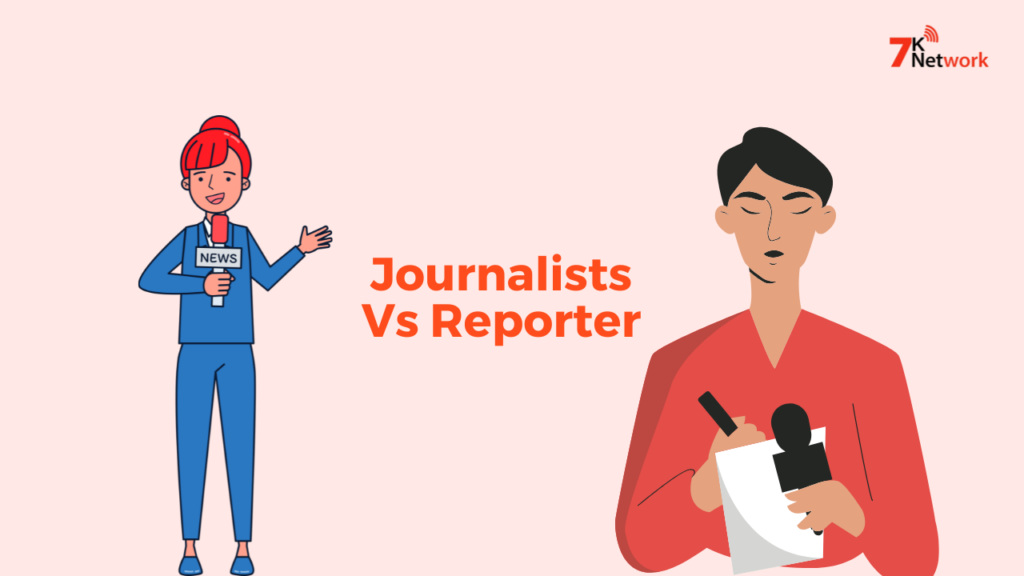 Reporters can be Journalists, but not all Journalists must be Reporters.
Journalists conduct news research, and reporters speak and inform the audience of the news.
Reporters typically have communication skills, whereas journalists do not.
There are various types of journalists, but there is no subset of reporters. Instead, journalists include reporters as a subset.
Journalists work primarily through written mediums such as newspapers, magazines, or digital editions, whereas reporters work through one-on-one communication and interviewing.
Skills required to be a Journalist
Following is the list of skills every journalist required to have in their career:
Ethics and Integrity
Objectivity and focus on your target audience
Courage and Boldness
Exemplary communication and writing skills
Knowledge of Technology
Investigative Skills
Research skills.
Self-confidence,
Keyboard and IT skills
Ability to formulate unique ideas
An eye for editorial
Skills set required to be a Reporter:
The list of skills that every reporter must possess to succeed in their line of work is as follows:
Nose for news
Curiosity, alertness, and impartiality
Intelligence and Courage
Language expertise.
Handling media equipment
Faithfulness and Neutrality
Knowledge of Structure and Presentation.
A knack for storytelling
Time management skills
Versatility
Experience working and interacting with sources
Focus on the audience
What is an Editor?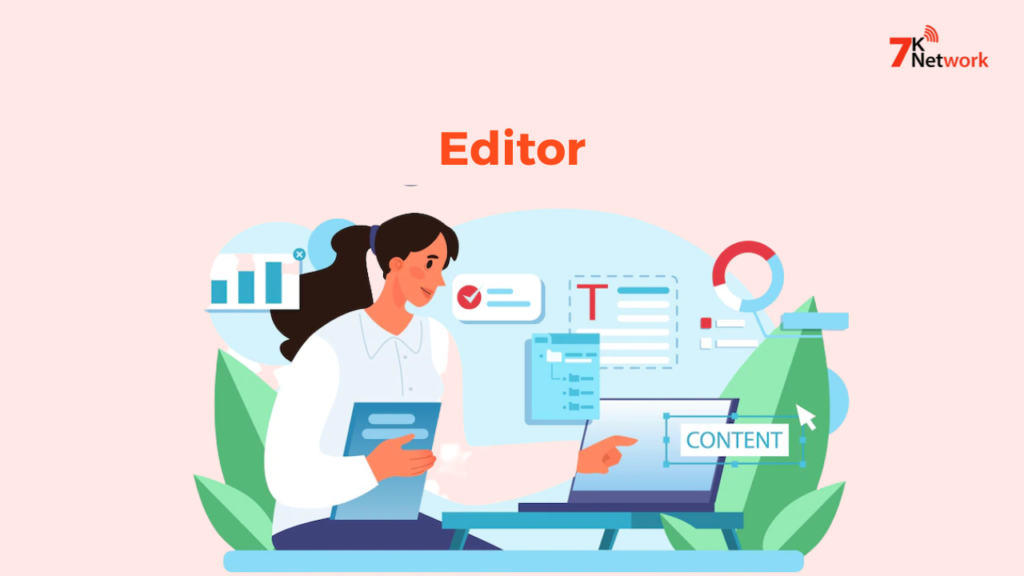 An Editor is a person who shapes a journalist's or reporter's raw article. For example, a news editor changes the language to make it more readable. Additionally, they assess the pictures a reporter has provided. When a news editor approves the article and is pleased with its quality, it is published. Therefore, an editor must possess a profound knowledge of the language, grammar, style, and punctuation.
Editor and Reporter Similarities
Editors and reporters are similar in some ways, although they have many differences. In both cases, the goal is to provide the audience with reliable news or information. Therefore, both prepare newsworthy content according to a set structure.
They are frequently under extreme time conditions to deliver the news, and news reporters often consult editors for advice on organizing the content.
The relationship between a reporter and an editor is so important to developing a newspaper, news portal website, channel, or agency that editors frequently support hiring good reporters.
A reporter can better understand the big picture and tailor the news to the client's needs with the help of an editor, who functions as a guide.
What Is the Difference Between an Editor and a Reporter?
Editors and reporters are very different from one another. An editor is merely a reporter who has advanced to more important positions. Though not entirely accurate, the statement still needs to be corrected.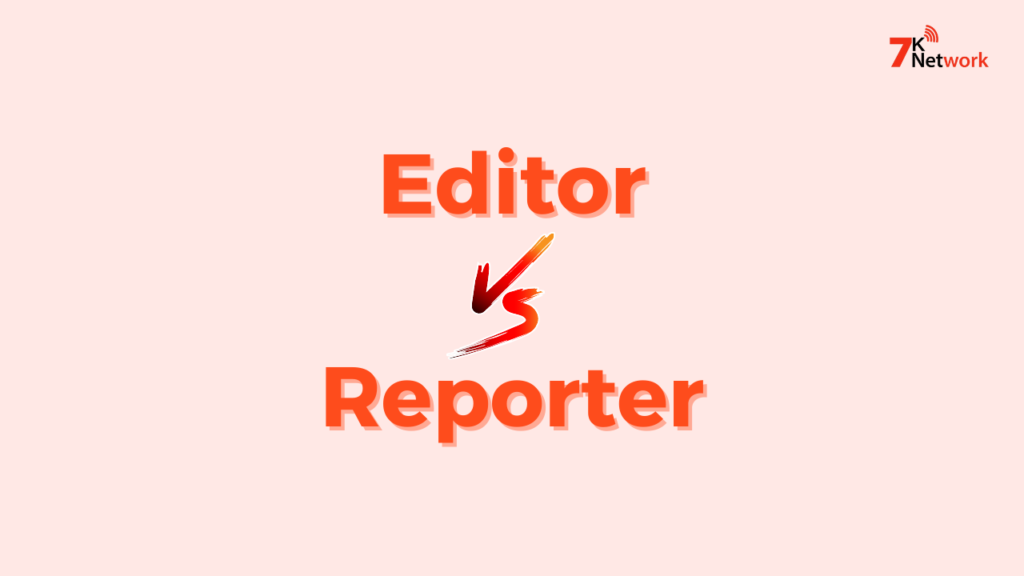 Editors and reporters are very different from one another. According to the conservative school, an editor is a reporter who has matured to take on more significant roles. However, the statement is partially correct. There are frequent reporters who progress to become editors.
The duties of an editor are much more extensive than those of a reporter.
While the reporter is on the ground gathering information, an editor sifts through it and makes it relevant to the audience.
The reporter's work is also delegated by an editor, who ensures that it complies with the client's demands.
Editors and reporters are both necessary, and their respective roles in the workplace are distinct.
Top 7 Skills Required To Become An Editor
Attention To Detail
Knowledge Of Grammar
Knowledge Of Style
Timeliness
Writing Skills
Prudence
Ability To Deal With Criticism
Editor vs. Journalist
Here are the key differences between a journalist and an editor. Let's have a look:
Job Duties
The types of tasks each professional performs on the job are among the most significant distinctions between an editor and a journalist. While editors assess the content that journalists produce to ensure it complies with publication standards. Journalists conduct research and interviews to find information that interests their audience.
The fact that editors handle editing and publishing tasks in addition to news gathering and reporting tasks makes them distinct from journalists.
Editors typically work at a desk and spend most of their time using computers.
Journalists frequently travel for assignments such as interviewing sources or attending press conferences.
Due to their deadlines or stories, both professionals may occasionally work on the weekend or late into the night.
Work Environment
Most of the time, editors are employed in an office environment, but they may also travel to meet with clients and attend events. In order to quickly access information, journalists frequently work in newsrooms or other places. In addition, they might invest a significant amount of time travelling to gather news for their publications.
During the week, editors typically keep regular hours, whereas reporters may put in extra time when covering breaking news.
The deadlines for their publications may require editors and journalists to work weekends and holidays.
Skills
Editors and journalists must both be excellent writers. They must be able to edit their own and other people's writing for grammar, spelling, and style. Additionally, both must possess strong research abilities to find reliable data to include in their stories. Finally, editors typically need to be more organized than journalists since they oversee the content that goes into publications. Having project management abilities helps editors organize and supervise the publication's production. 
Conclusion
So these are the What is the difference between journalist and a reporter or editor? Today, we have learned what a journalist, news reporter, and editor are in this article. All of the readers have also been made aware of their obligations.
Each responsibility is important to journalism, and every organization must handle it. You can post questions in the comments section if you still have any about journalism.