Read our full blog to know about different ways to monetize your news portal. Publishers can increase their revenue by monetizing their news websites. This article will look at five ways for publishers to monetize their news websites.
It can be both exciting and stressful to launch a news website. The project requires perseverance, technological know-how, and a keen eye for choosing pertinent content.
Many people need help figuring out how to make money from news websites once they go live. Understanding this data is essential because it affects a site's success.
Publishers and creators need to be aware of the various revenue streams available when learning how to monetize news websites. Publishers must also exercise caution when choosing revenue sources to maximize profits.
Different ways to monetize your news portal?
Today, many news websites rely heavily on advertising to generate income. Most websites typically make the most money from various types of ad space. Many websites generate revenue using more modern methods in addition to banner ads, pop-ups, and the sale of ad space.
Concentrate on Premium Content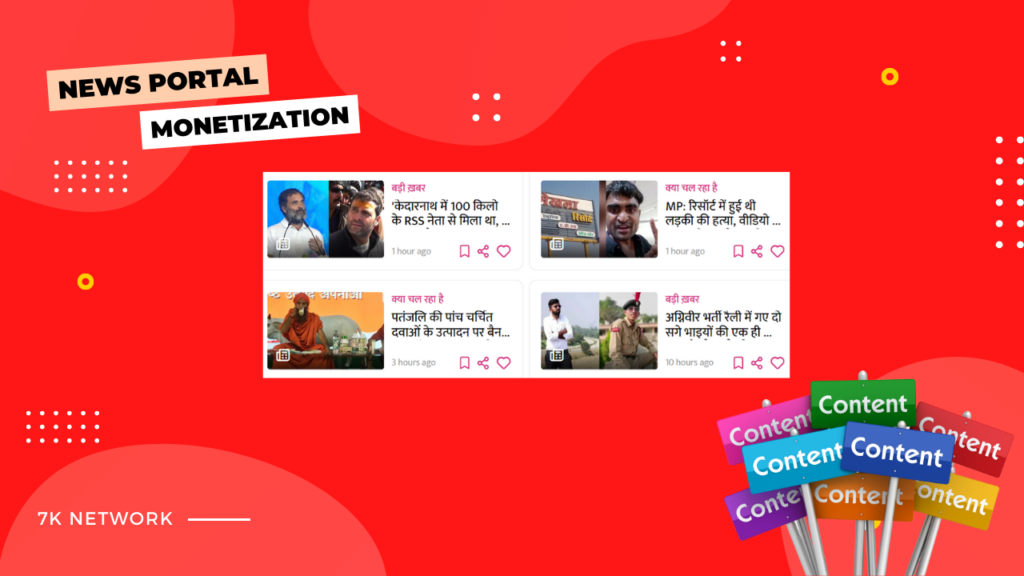 The popularity of premium content is growing among news websites. Sites can draw readers and increase website traffic by producing and publishing premium content. News websites will only get web traffic if their content is good.
There is only one way to monetize or generate revenue with website traffic.
Additionally, sites can monetize the content itself with premium content.
A news publisher can only profit from premium content if it is highly distinctive.
To put it another way, a visitor to a news site must perceive the content as unique and distinct from other online news sources.
Selling Ad Space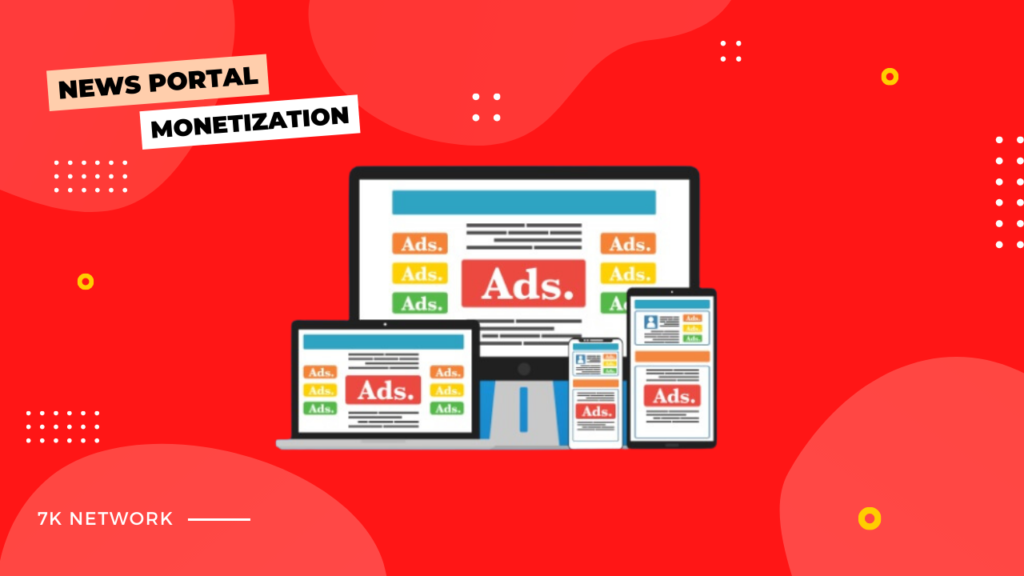 Using banners and popup ads is a large part of selling ad space on a website. The procedure is straightforward. Where the advertisements appear on the publisher's website is up to them. After that, website owners must use a source with a high demand for ads, like Google Adsense or Ad Exchange. The news site's banners and pop-ups will automatically populate once the ad codes from these websites have been implemented.
Utilizing a tool like Google Adsense can give publishers control over the kinds of ads they can show their audience.
Finding which advertisements perform best on a website shouldn't be too difficult if the target audience is well-defined.
To make this work, gathering sufficient audience information and matching ads is essential.
Using Pay Per Clicks
The majority of websites currently use pay-per-click (PPC), which is a fundamental advertising structure. It ranks among the most common ways that advertisers generate income. In essence, how often an advertisement is clicked on by a visitor determines how much money the site owner receives. The PPC system is based on keywords. When a certain keyword is entered into the search engine's database, sponsored links are advanced.
The search engine will present the visitor with the links that are most pertinent to their search.
A small portion of the money received when a link or advertisement is clicked goes to the host, in this case, the news publisher.
There is money available because 65% of customers click on advertisements before making a purchase.
Affiliate Marketing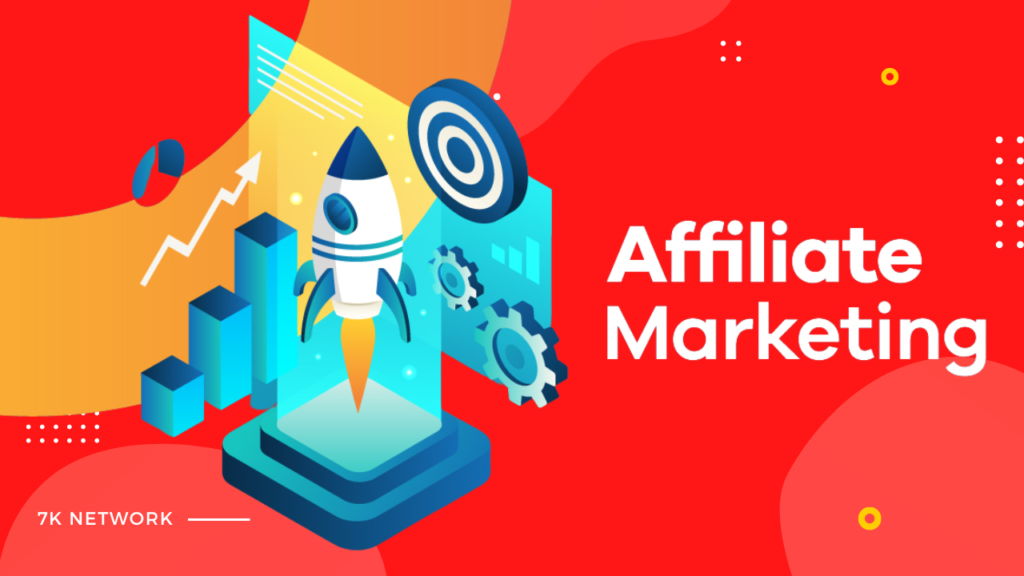 Affiliate marketing can be used as a substitute for PPC and the sale of advertising space. This marketing strategy is commission-based. Affiliate marketing entails receiving payment or a commission in exchange for promoting a business's good or service. Through referral links, this manifests itself on a news website.
A news website will essentially link to a product. The affiliate marketer will get a cut of the sale if a customer clicks on a particular link and buys something.
Publishers must understand that starting this process can be challenging and take a lot of time.
The number of affiliate relationships and the relevance of the goods a news publisher would need to sell to make a respectable profit are the causes.
News publishers can start by researching initiatives like Amazon's affiliate partnership.
Memberships & Paid Subscriptions
A publisher's desired level of revenue from their news portal might not be fully realized through display advertising and affiliate links. This makes selling subscriptions another worthwhile addition. Publishing companies can make money off of their content by selling subscriptions. Publishers have two options for charging for access to their content: either monthly or annual subscription plans, or paywalls.
A new website increases their chances of earning more money by diversifying their sources of income. For publishers and businesses to succeed, knowing how to monetize news websites is imperative.