Do you have a News Portal? Worried about how to increase traffic on the News Portal? Well, nowadays, Facebook is one of the leading platforms in bringing traffic to websites. It's crucial to increase website traffic. Your efforts will be in vain if no one visits your website, regardless of how well it is designed and written.
With millions of users worldwide, Facebook offers fantastic opportunities to boost traffic to your news website. For instance, you can use catchy language to draw visitors to your news portal.
Your news portal will perform better due to increased traffic, which will help you with revenue generation. You will have more chances to turn visitors into paying customers. Facebook is a well-known website to generate more traffic, and more traffic improves your news portal's ranking in search engines. As a result, Facebook promotes the search engine ranking of your news portal.
You can drive traffic from Facebook to News Portal by following the tips we provide in this article.
The use of Facebook buttons
The simplest way to advertise your website on Facebook is by adding Facebook buttons to your news website. You can add different Facebook sharing buttons to your website using the Your Website.com editor.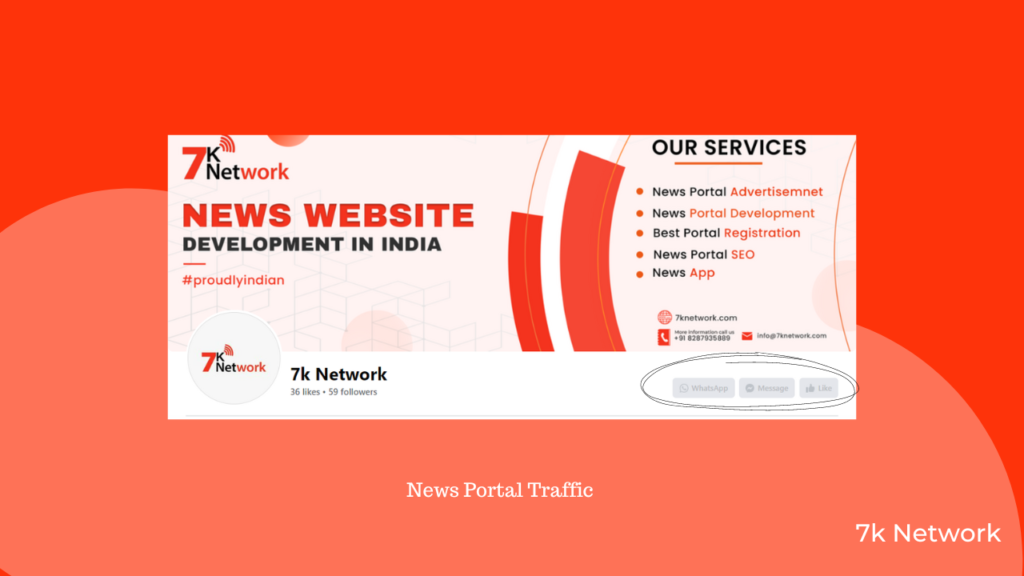 Facebook Like: With the help of the Facebook Like button, your website's visitors can easily like and share it on Facebook.
Facebook Share: Visitors can add a custom message using the Facebook Share button before sharing a link to your website on their timelines. Using this button, they can also choose who they want to share your website with.
Facebook Follow: Using the Facebook Follow button, website visitors can sign up to receive your updates on Facebook.
Make great content
Posting new content on Facebook makes it simple for users to share it with their friends, so only shareable content should be posted. People can easily share your content and show it to their friends on Facebook thanks to the presence of sharing buttons. Making great content and interesting news content will attract an audience. This is one of the key points to drive traffic to the website from Facebook.
Use the Live Video
Video marketing undoubtedly increases brand recognition, draws in leads, and boosts sales. Live video is currently a popular trend in video marketing.How does this assist you in obtaining Facebook traffic? Consider this. If you have a lead magnet or other resource to offer, you can use Facebook Live to draw in many viewers and verbally invite them to visit your website.
Facebook Live has expanded rapidly, and this is not marketing speak. Since its launch.
Facebook Live videos receive 10 times more comments.
Facebook has 20% live videos overall.
Add a Call to Action to Your Facebook Posts
Reiterating that asking those who are already interested in your Facebook content is one of the best ways to get free Facebook traffic. Increasing the number of calls to action (CTAs) on your page and content will help you achieve this.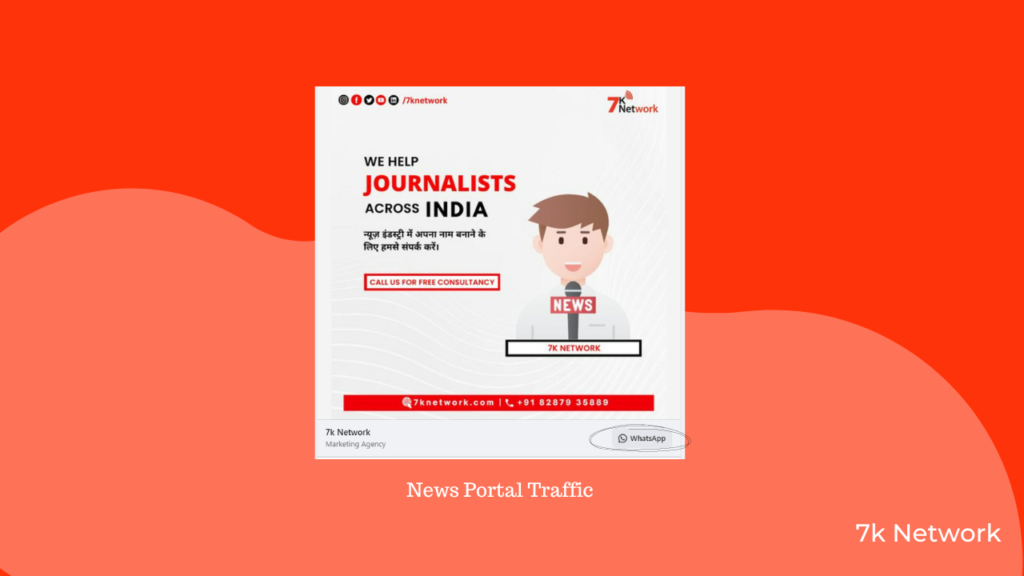 For instance, whenever you share content, think about requesting that users like your page or go to your website.
On every image you share, include a call to action.
Your cover image should have a call to action.
Use Attractive Images Sizes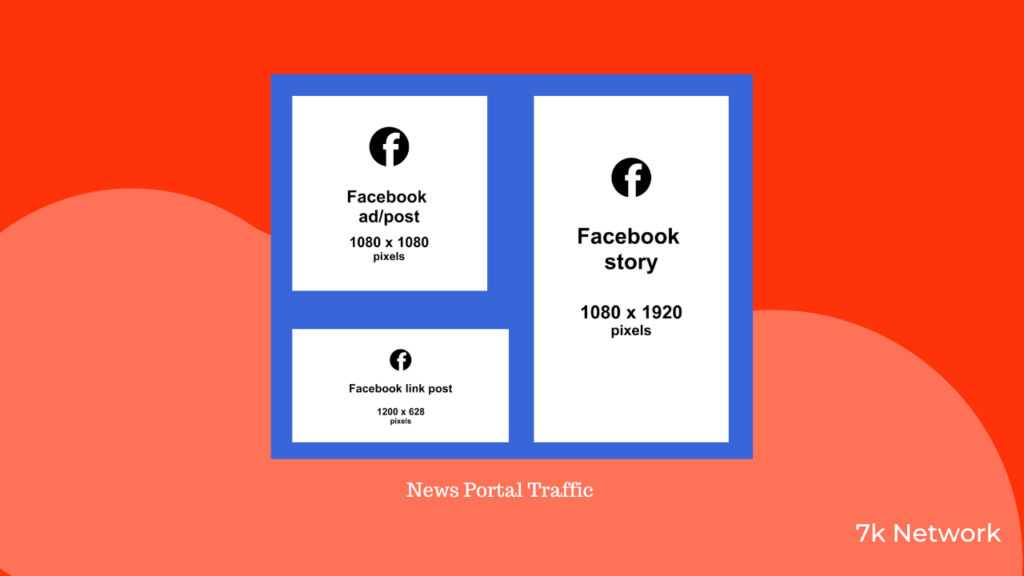 In comparison to posts that only contain text, posts with photos receive more engagement (including likes, comments, shares, and clicks). Facebook allows images with a maximum resolution of 1200 x 628 pixels to be considered attractive. You can double the pixel dimensions for Facebook photos that look lovely and tidy while keeping the dot-per-inch ratio at 150. Facebook will reduce the image's size for display, but no information will be lost, resulting in a better-looking image.
Put a catchy title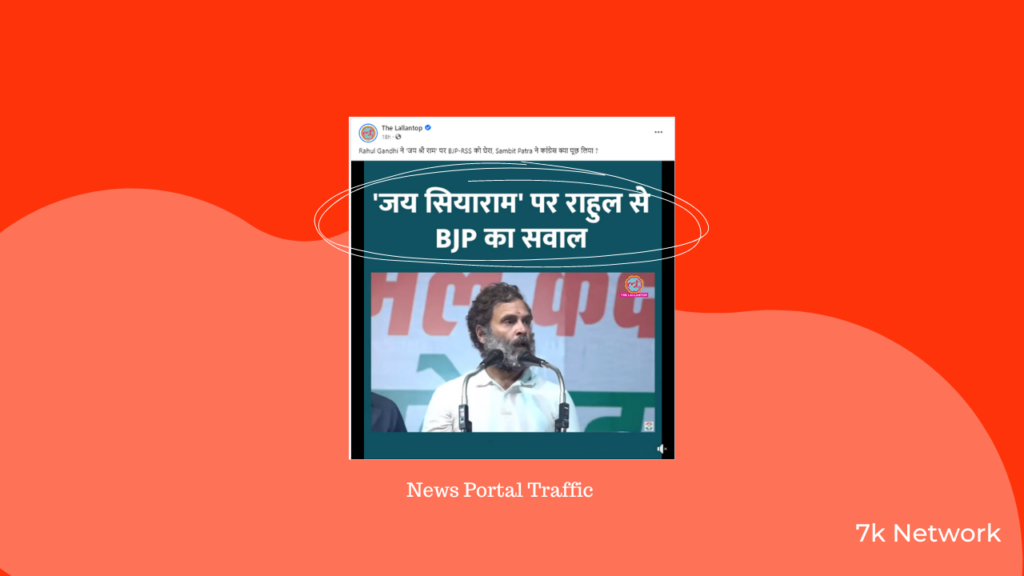 Create news portal headlines that entice readers to visit Facebook. The news portal's title link can be seen in the preview, which means it will be included in your post. A unique title is very helpful in attracting clicks.
Make use of excerpts as quotes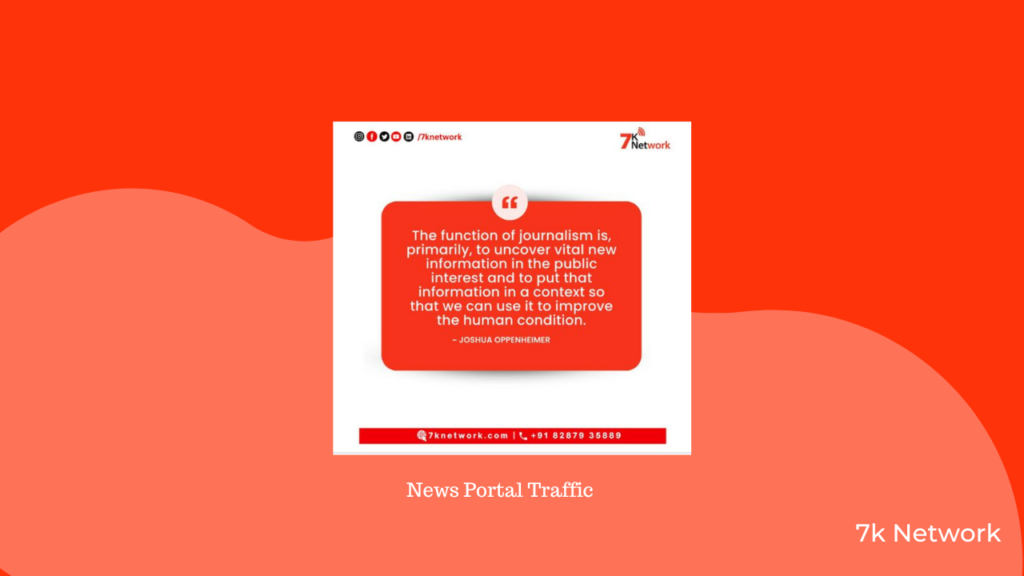 This is an excellent method for sharing the same post on Facebook several times without being too obvious. When you have a sizable following, quotes are essential to increase interaction and, eventually, reach and clicks. Before experimenting with different post types for traffic, make sure first to establish a solid following.
You can diversify your blog posts messaging and reach readers with a range of interests by selecting different passages from your article and quoting them.
Make a visual representation of a specific quote.
Finding quotes that speak to the needs of your readers is a great way to choose them for your post.
Update your news portal website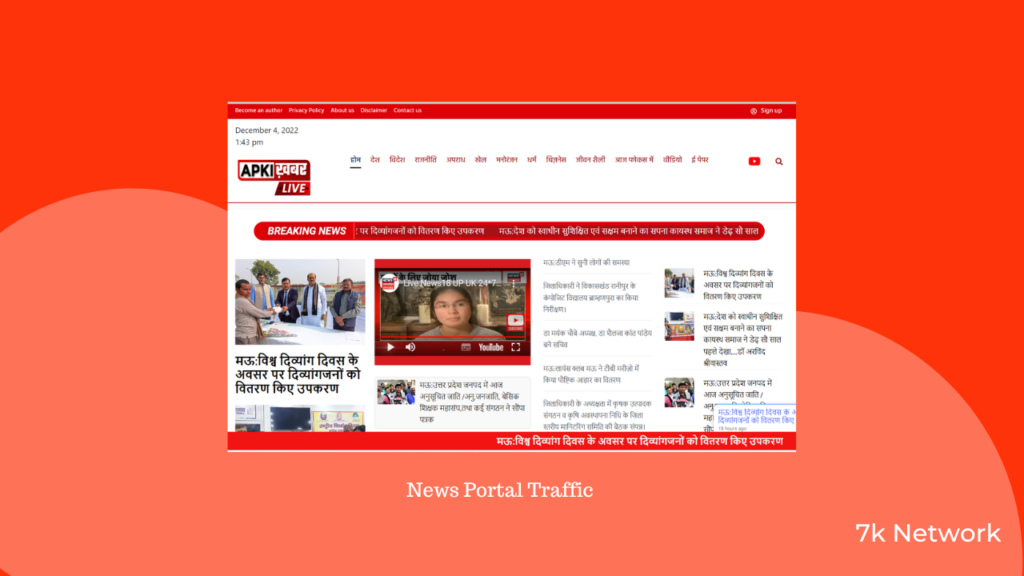 Increasing Facebook traffic to your website is great, but whether or not those visitors convert to customers depends on what they are looking for when they get there. A visitor may leave an outdated website and never return. Websites that are appealing and up-to-date and have the most functionality encourage visitors to stay and look around, which increases your chances of attracting new customers.
Make videos that summarise posts
This resembles podcasting a little, but now that Facebook video is more popular specially for the news portal, it's essential to take advantage of this new chance. When you post the Facebook video, include a link to the video you made to summarise your news post.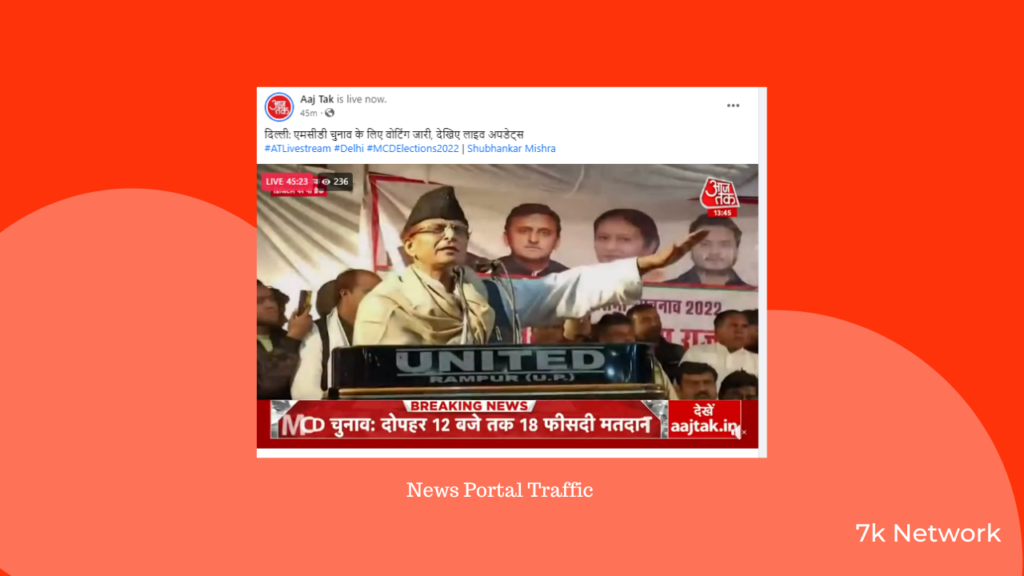 The end of the video should include a call-to-action encouraging the viewer to read the article for more information.
Encourage viewers to read your blog posts by including hints in the video.
Create blog posts from your videos' transcripts to extend your expertise's usefulness by presenting it in various contexts.
Post SEO Optimization
Optimising the content of your Facebook posts for SEO is another practical method for gaining more traffic from them (SEO). It means that you should consider the phrases that people might type into a search engine to find your blog and include those keywords in the titles of your Facebook posts.
As a result, your post may appear in search results for the various keywords it contains, as your Facebook posts may drive more traffic to your Newsfeed and the blog post.
The secret to including keywords in the opening sentences of your Facebook posts is to do so naturally.
Find a happy medium where your text is optimised for readers and search engines.
Repurpose to Post Consistently
More people will see your content the more often you post because the platform will display it more often. Plan your posting times. The important thing is to be present consistently. You don't have to post a blog every time; switch it up to keep things interesting.
Your writing efforts will be greatly rewarded if you repurpose your blogs using different images and rotate them frequently to post pertinent content.
You can also take social media services for news portal from the 7k network and get the best result. 7K Network also has many other services. You can check it on the official website 7knetwork.com.