How To Create Banner Ads For News Portal?: Are you running a news portal and looking out for the ads? Have you had any confusion about how to create ads for your news portal in a proper layout? Well, if you have questions in your mind. Then you are at the right platform, a 7k network; yes, you heard right. Today, we will discuss creating ads graphics for news portal and making them according to the proper layout.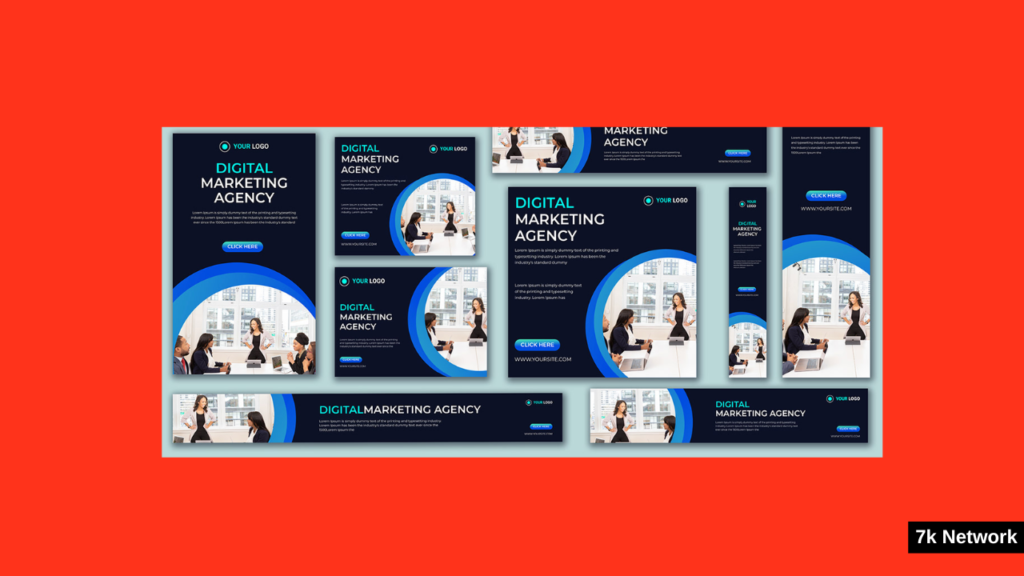 What are ads or banner ads?
An online advertisement integrated into a website is known as a banner ad or web banner. One of the very earliest forms of online advertising was banner advertising. Banner ads frequently prioritize graphics and images above marketing language and link to external websites when clicked.
A banner ad can refer to several different formats, such as square ads, leaderboard ads, skyscraper ads, or conventional rectangular banners displayed horizontally at the top or bottom of a web page. Websites that sell banner ads can either display them on their pages or use an advertising network.
If you are running a news portal, you will have to design the ads for your portal. Banners ads or web banners help you generate revenue apart from monetization.
Why Use Advertising?
When it comes to using this advertising method, there are numerous advantages to your news portal. The first is brand recognition. You can increase your brand's online presence by using banner advertising, allowing people to quickly identify your news portal and another brand. Another advantage is that this advertising can generate leads and engage traffic to your news portal.
When you put advertising on your news portal it will help you to get the traffic and you can also generate revenue from the advertisements as well. Well, you can promote other brands advertisements also on your news portal which become another source of income for your news portal.
Ad Design Tips for Creating a Strong Advertisement
It is essential to design perfect ads if you are going to use them on websites. While running the news portal, different types of audiences come to your news portal. Let's discuss important ad design tips for creating solid advertisements:
Scheme of Colors
In order to maximize the effectiveness of your advertisement on the news portal, try to limit the number of colours used in its design. When you use a lot of colours, the ad can appear disorganized.
Instead, keep it simple by selecting two to three hues and determining which ones go well with each other.
For instance, maintaining the brand's colour scheme is always a wise choice. You can include them in your text. You could also use a colour from the image to match the text.
Use an Eye-Catching Element
Thinking about your readers and how you can capture their interest is crucial. The reader's primary goal is to learn about the most recent events in their neighborhood. News Portal ads can therefore be overlooked, especially if they don't stand out.
As a result, it's critical to consider what elements might catch the eye your readers' interest. Your chances of getting a response will increase if your design has a catchy title or a humorous image.
Minimalist Style
In terms of designing your news portal ad, simplicity is always preferable. News Portal already has a lot of busy stuff. Making a design that appears crowded may therefore hinder the ability of your advertisement to stand out.
A minimal or modern design will work best if you want your news portal advertisement to stand out. Modern designs extensively use white space, emphasizing images and text on the page. This idea works because it gives the news portal a less cluttered appearance.
Send a Clear Message
The important design tip for producing effective ads is to draw attention to the key message of your news portal and the particular campaign you're organizing.
Ensure your advertisement effectively communicates your message so your target audience understands what you are trying to convey at a glance. This ad template's graphics and succinct copy are the ideal foundation for a message your target audience will understand.
How To Create Banner Ads For News Portal?
You can create ads for your news portal with the help of some websites that provide many easy features you can use. here are some examples of these types of websites:
5 Best Free Ad Design Tools for News websites
If you are running a news portal, it is essential to know about the design tools for ads and banners. Here we bring the top 5 best free ad design tools for your news portal.
Vista Create
One of the best web-based graphic design tools for producing visual content for any purpose is Vista Create (previously known as Crello). It provides stylish, expertly designed templates for more than 50 different types of web and print content, including social media posts and advertisements, web content (logos, blog graphics, email headers, mind maps, etc.), and print materials like posters, flyers, business cards, among others.
PROS
A vast collection of editable templates (available in 50K+ static and animated designs, video, and audio files)
An intuitive user interface and a versatile drag-and-drop editor
numerous options for editing, such as background removal for images
Canva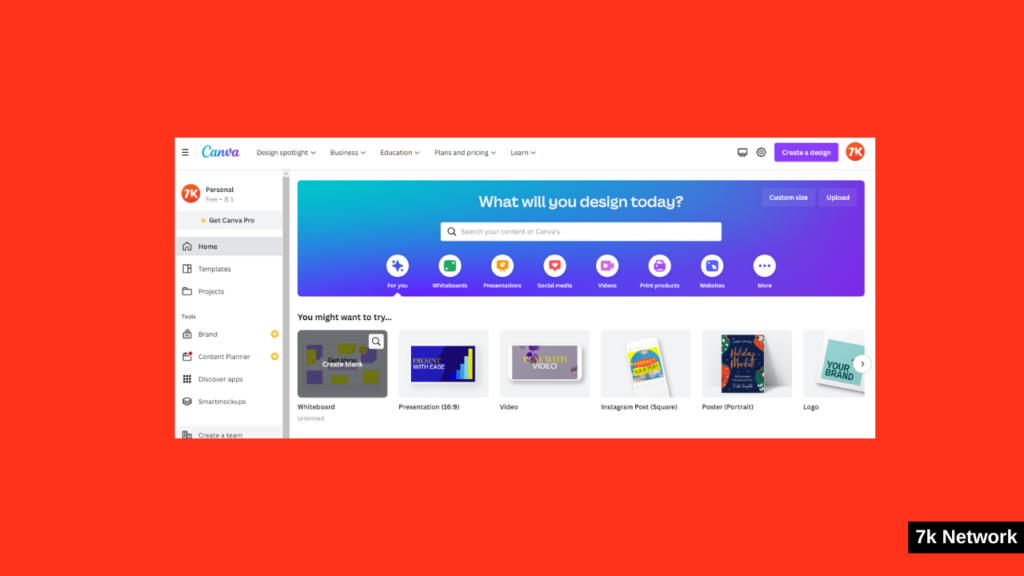 Canva is a well-known design tool that perfectly combines incredible features and appealing visuals. Its most intriguing feature is its ability to design nearly anything. Through a simple and intuitive interface, you can work on banners, graphs, infographics, resumes, social media graphics, and much more. If you are a beginner in running the news portal we recommend you first use the canva.
PROS
The interface is simple and supports drag and drop.
There is an extensive collection of free templates (over 8,000).
Supports team collaboration and project sharing.
It allows for creating much more than just banners.
Creatopy (Formerly BannerSnack)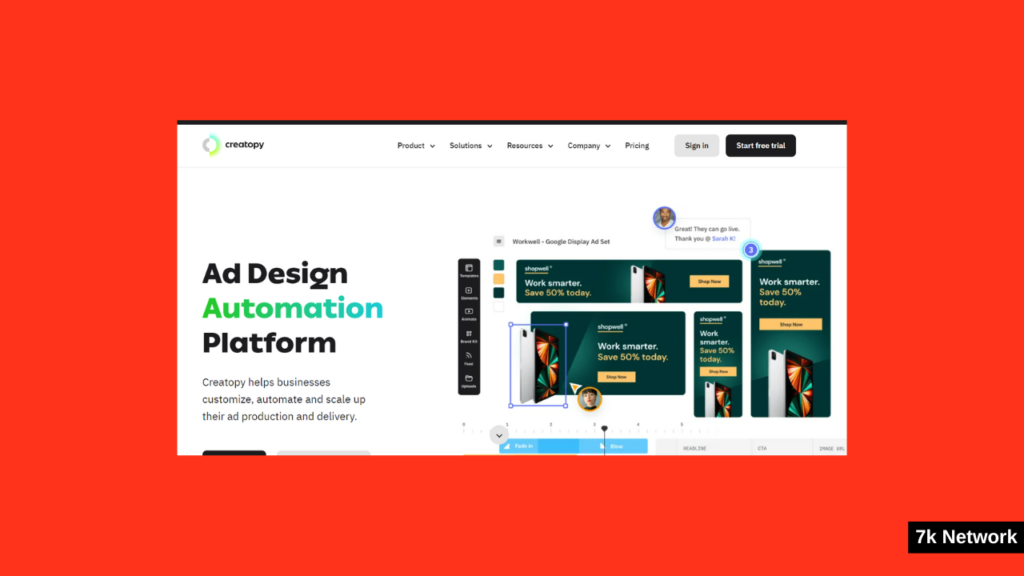 Bannersnack can save your life if you're a layperson with no or little experience in graphic design. It is the go-to tool for developing dynamic banner ads for your websites or blogs. You don't need coding or design expertise with its cutting-edge editor to make the ideal banner for promoting your new product.
PROS
An easy-to-use interface with drag-and-drop functionality.
Files are saved in a variety of formats, including AMP and HTML5.
You can choose a plan based on your needs with tiered pricing.
Allows you to embed banners directly on your website.
Snappa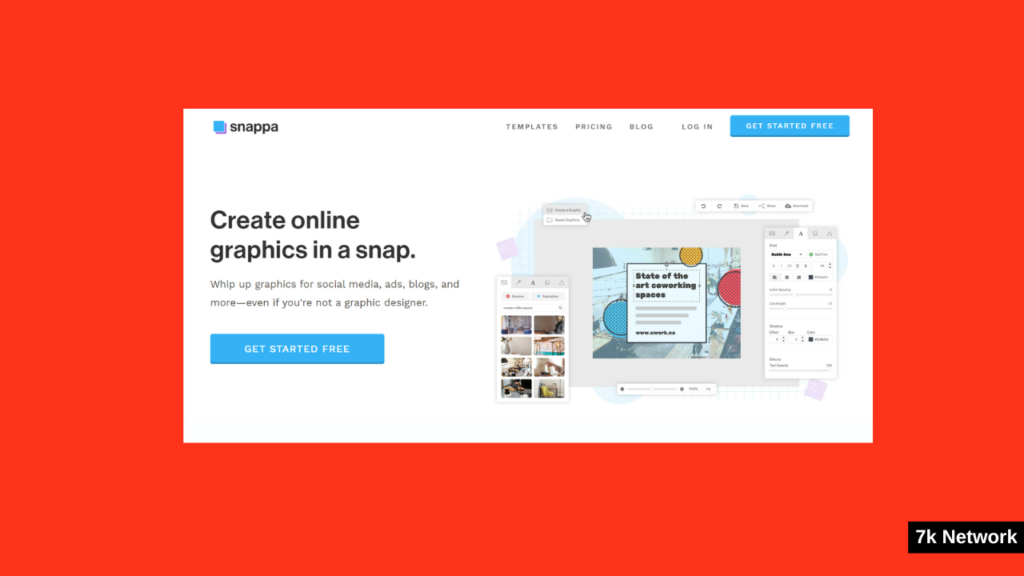 You can make stunning visual graphics using the graphic design tool Snappa. Like Canva, you can make graphics for advertisements, blogs, websites, and social media platforms. Creatopy cannot. Thanks to its straightforward interface, you can make, download, and share graphics with it without any design experience.
A pre-made design template is available for you to select and modify. It has a valuable graphics editor that enables the editing of images and the application of animations and effects. It allows team collaboration and sharing and comes with fonts, icons, stock photos, and other graphics.
PROS
Get access to over 1,000,000 free stock photos and graphics.
The user interface is intuitive and uses a simple drag-and-drop mechanism.
Allows teams to collaborate and share designs.
Venngage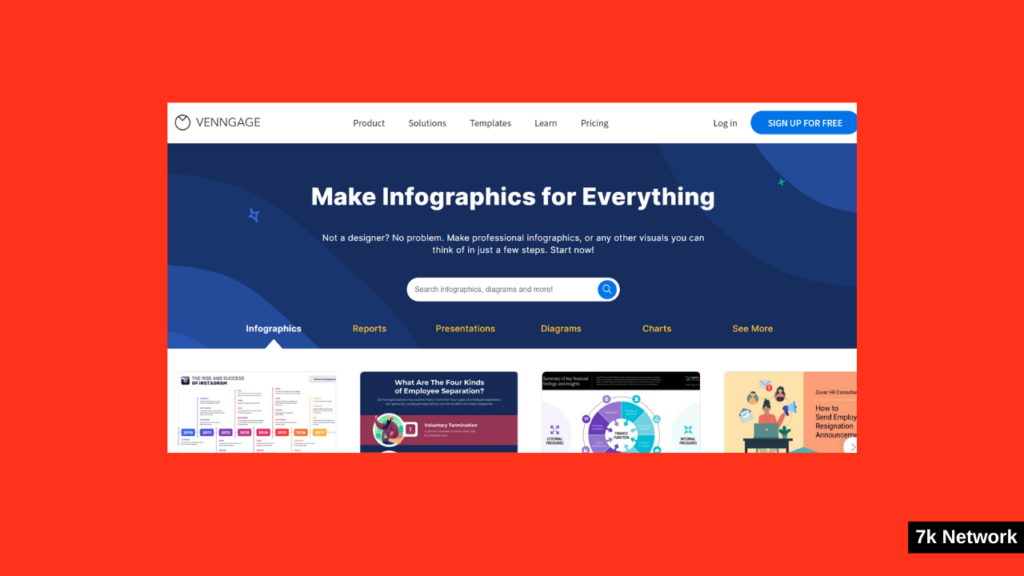 Similar to Canva, Venngage is a common visual design tool for producing infographics, charts, banner ads, and other visual graphics. It enables you to create appealing graphics and modify templates easily. Select a template, include images, and edit the design to suit your needs.
The software comes with various attractive templates that can be customized to meet different needs, such as banner ads or banners for social media platforms. It offers indefinitely an enormous selection of fonts, icons, charts, and infographics. Venngage, like Canva, allows users to form groups and collaborate on projects.
PROS
Brands are existing designs in a few clicks.
In contrast to Creatopy and Canva, its free plan has a lot of limitations.
It helps team collaboration on shared projects.
We hope you will get proper information regarding How To Create Banner Ads For News Portal? Or advertisements for the news portal. You can easily create the ads with the help of these amazing 5 ads softwares and put it on the news portal. In case you don't have or you want more professional graphics for your ads then you can also contact 7k network for the graphic designing services for news portals.