Like any other website or a portal, a news portal starts with a motive of earning. Several revenue models like subscription, affiliate marketing, Facebook instant articles are used to make money from a news portal. Google AdSense is also one of those ways to make money from a website or portal. The decision of getting AdSense approval for your news portal must have brought you here.
Google AdSense is the best contextual marketing program on the internet that has the most advertisers and the highest payouts. Starting with AdSense could be one of the best decisions for your news portal or website as it works well with niche websites. Several options like Ezoic, Mediavine are available if you manage to get a decent amount of traffic, but Google AdSense is ready to support you even at the initial level.
In this blog we will be talking about the eligibility requirements, reasons for rejection, a stepwise guide to approval and everything you should know about AdSense to get started. Before looking at the stepwise guide to getting approval, you should get an answer to this question "Is AdSense a good idea for your business?"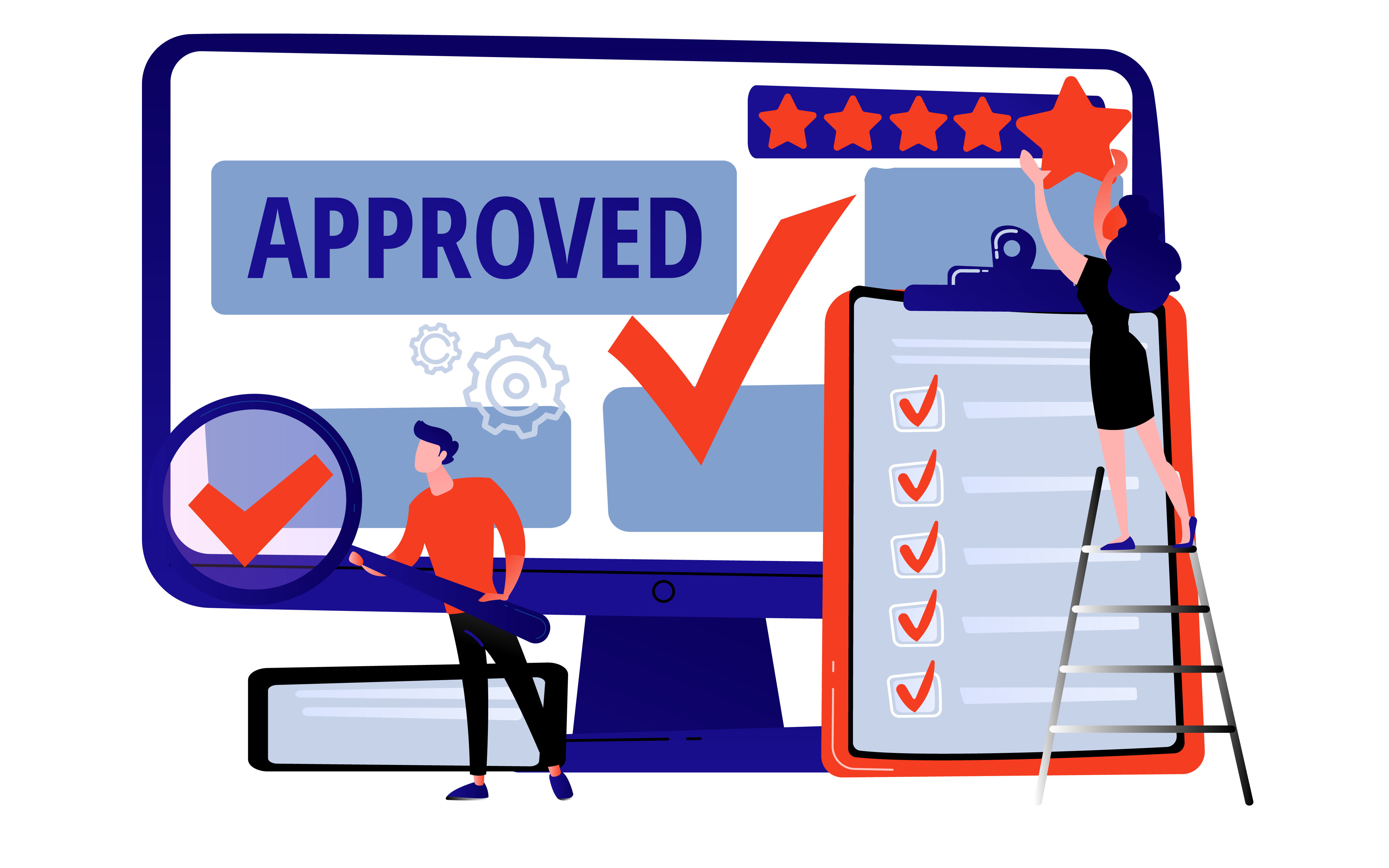 How to get AdSense Approval?
Precisely, you have to follow a series of five steps to apply and get approved to the AdSense display ad network. You have to follow these steps to get an AdSense Approval-
Before You Apply for AdSense
Create a Google account. It should include a Gmail address.
Build a decent website. Your website should look good and it should have an About us page, contact page, and some original content before you start with the AdSense thing.
Make sure you perform these two steps before beginning. This will help you in saving a lot of time in the further process. You can avoid headaches that could have arisen due to the incompletion of these steps.
Business is all about giving and taking. At the end of the day, Google is a business. If you want ad revenue, then Google also wants some value in return. You will rush towards the revenue generated from the ads but make sure you are also offering some value to Google. You have to prove the worth of your website. Now the question is, how can you do that.
Content! Content! Content!
You need to offer good quality content. It is needless to say that a news portal runs with content. Producing quality content is beneficial for your business as well.
And by doing this you can offer value to Google as well. Good quality content will fetch you search results ranking which you want anyway. Follow the aforementioned steps and try to produce premium quality content to offer value.
Now we will go through the series of five main steps that are to be followed to apply and get approval for the AdSense display ad network.
The first step is to open Google AdSense to start the application process.
Now start filling in the required information including email address, website or portal URL, and all other asked information.
Now Sign in to your Google account.
Find your country and accept the relevant conditions after reading them.
After you complete each task, click done or submit.
Now, wait for Google to respond.
You can also apply these tips when you are applying for Blogger AdSense approval.
Now, Google AdSense Team will review your entire site to check if it complies with the AdSense policies and will notify you through mail within 24-48 hours if your account is a lucky one. Generally, Google AdSense takes two weeks for approval. It is advisable to wait at least a month after applying for approval.
Now, have a glance at Google AdSense Approval Process in 2021.
Setup your website, blog or portal.
Produce high-quality content to gain organic traffic.
Now check with the AdSense Program Policies.
Signup for Google AdSense Account
Consider adding the AdSense code to your site.
Wait for two weeks for final review and approval status.
It is neither too hard nor too easy to get AdSense Approval. Here are a few eligibility requirements that should be considered before applying.
How to get Google AdSense Verified?
You can consider it an unofficial step of getting approval for Google AdSense. Before sending payments, Google wants to verify these details. The verification has further steps that include-
Google will send you a PIN verification in the mail. This PIN will come after 7-10 days of applying.
To receive payments and get paid by ACH (the most preferred way) you need to provide your bank account number and routing number.
Then Google will conduct a few tests and deposit a few cents. Then you have to input this amount in your Google AdSense Account to finish the verification. Then you will get monthly payments.
You also have to send your TIN and complete the tax documents. You have to verify your number as well. This ensures safety for both sides.
Eligibility Requirement
You have to pass these requirements to get AdSense Approval. Here we go with the following requirements to get eligible for AdSense approval.
Google Account: We all are having a Google Account. But in case, you are completely new, mind that a Google account is a prerequisite to applying for an AdSense Approval. All the notifications related to payments, acceptance, rejection will be communicated through Gmail.

Make a Google account and provide the required information. Make sure you have provided the details like full name, age and address correctly. Because providing wrong information can lead to rejection of your approval for the AdSense program.

Age Requirement: According to the AdSense Terms and Conditions, the applicant must be at least 18 years of age. If you are not 18 years old, you cannot participate in the Google AdSense program. Satisfying other conditions matters the least if you are not 18 or more. Need not worry. Every problem comes with a solution. You can use your parents' or guardians' Google account details to sign in to the Google AdSense program.

Blog or website: You must be reading this for getting approval for your news portal. But extra knowledge causes no harm. If you are running a website or a portal, then it is OK. If not, then you have to create one free Blog with Blogger.com to monetize the content on your website.
Common Reasons of Rejection
Now we will be talking about the most common reasons behind rejection or disapproval. Consider adhering to them to avoid rejection.
Insufficient content. No content marketing is not a personal favourite. This must-have triggered your mind because you are finding the word content in every second line or paragraph. This is inevitable. The absence of high-quality content or insufficient content could be a reason behind the disapproval.
Many-a-times site owners do not consider complying with the Google AdSense policies.
Not complying with Webmaster Quality guidelines has also been cited as one of the reasons behind disapproval.
Make sure you check with all of the above matters before applying for an AdSense approval.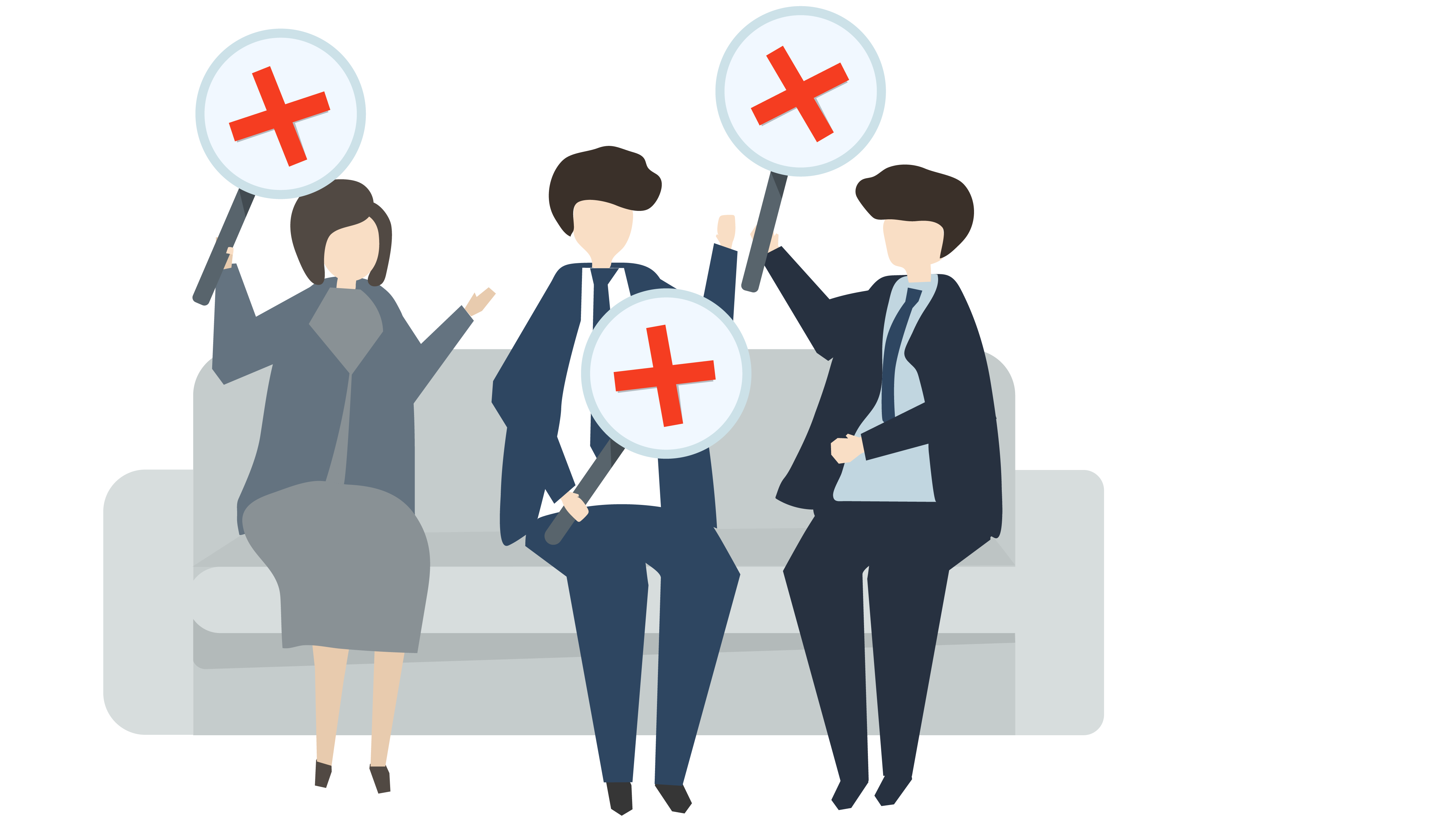 How to make More Money from AdSense?
Not everyone is well-versed in using Google AdSense. In this section, we will be talking about a few ways to boost your Google AdSense earnings.
Manual Tests and Placement: This is a traditional technique. This method is also known as the split test or AB test. It is a great way of learning what visitors click on by trying new things. This is how a split test works-
You place an ad in a particular location and then observe the metrics. The performance is calculated and then the ad is placed in another location. The location with the maximum return is selected. You can make it default. It is advisable to conduct split tests again and again to meet new winners.
These winners multiply your earnings without additional traffic. Split-testing does not demand more visitors as it can help you in getting more clicks from each visitor. You can try this test with ad size as well to find the perfect fit.
Automatic tests and placement: If you are not in a mood to work more, then don't choose split-testing It increases workload. For using automatic tests, you can use tools like Ezoic to manage Google AdSense accounts. These tools use Artificial Intelligence and conduct split-testing automatically. This can increase your earnings as well. Consider using any tool that could increase your earnings as many of them are free and save a lot of time.
Is New Website AdSense Approval always say no content?
If you are scared to apply for Google AdSense approval for your new website or portal, then you shouldn't be. Your new portal or website can get approved in a single attempt. All you need to do is produce engaging, high-quality content for a website with a great user experience.
Google AdSense has a soft-corner for the new and fresh content, so avoid using copyright contents or links to any such content. As we already said, insufficient or new content could be the biggest reason behind approval. If you own a new website or a portal, make sure you have offer high-quality content for approval.
How can I get AdSense Approval fast?
Not every website has to wait for weeks or a month to get an AdSense approval. You can get an AdSense approval by fulfilling these three conditions-
Best user Experience: Try to offer the best user experience like fast loading, interactivity, visual stability, responsiveness.
High–quality content– Yes, we are back with our favorite point. Offering high-quality content doesn't mean only heavy-texted content is preferred. Your website should serve value. It should solve the problems of users. It should answer the questions of users.
Micro niche site: Offer unique content with long-tail keywords. Using long-tail keywords could be a great idea.
Considering these conditions can help you in getting fast AdSense Approval.
Tips
It is not as easy as it seems to get AdSense approval. The process is the same but a few things have changed. We have already talked about the common reasons behind the rejection, eligibility requirements, process. Now, I'll be talking about a few tips that talk about the maintenance of the quality of the content you are providing on the internet.
Many-a-times application gets rejected not because something is missing, but because something is lacking. And that thing is quality. The sites or the portal fails to meet the standards of the reviewer and get rejected. The reviewer does not find it valuable enough and rejects the application.
So, what kind of content is demanded? Let's find an answer to this question through this section. Don't bug just for the sake of reading, read to grasp things and I can bet you will get a lot in this section.
Manual Review, not algorithm Review– To approve, a Google employee will visit your site, click, check, and read your content. So, make sure you are offering quality. A robot is not going to check basic requirements, a human mind will scrutinize the entire thing.

Someone will read your articles, click around, analyze things. So, make sure you are offering quality. Decide your niche, produce quality and serve value. People have misconceptions like adhering to guidelines is enough. No, my friend, you have to maintain quality standards to pass the manual review process.

Make sure you have enough pages: As we already said, there is not just one reason behind the rejection of a website or portal's application. Many-a-times a website with 50 pages gets rejected and the one with 10 pages gets approval. It is all about the quality and not the number of pages. You don't have to rush with heavy content, instead act a little smarter while choosing the content that you are providing further.
Don't just produce anything. Like 5-10 articles of 200-300 words. This is not going to please a Google employee. Instead produce an article of at least 700-1000 words to get approval. I would suggest an article with 2000 words or more can perform the best. Just produce 5 in-depth, high-quality articles and send them for approval. Or produce 10 articles of 700-1000 words and that is more than enough.
You must be thinking about buying articles for sure. How about buying articles? Is it a good idea?
Buying an article for your website or a portal is not a bad idea. But make sure you are paying a good price for your articles. If you are buying articles worth $5-$10, then don't apply, it won't be approved. Consider spending at least $30-$50 on each article, if you want to exercise buying article option.
Make a site on one topic: So, if you are submitting a site with less than 100 pages, make sure you remain stuck with one topic. Make sure you are serving a particular audience. For an instance, you are applying for approval for a magazine site, don't flood the pages with different topics. Choose a niche, produce quality content on the selected niche unless you are not having 100s of pages on your site.

Get traffic before you apply: This is the most common mistake committed by online publishers. Yes, we said before, that you don't have to get minimum traffic, but think logically. What is the point of applying for AdSense approval before getting traffic on the news portal? The traffic is going to generate money. I would strongly recommend not to apply early. Have some patience, build traffic and after getting a decent amount of traffic apply for AdSense Approval.

Wait for 2–3 months before applying: It is advisable to apply when your site is 2-3 months old. But if you are suffering from impatience, then consider waiting for at least a month before applying for an AdSense approval. You can try it sooner, but what about traffic?

It takes time and effort to build traffic. As we already said, it has a manual review. And imagine sending a site that was prepared two weeks ago and 40-50 posts are floating and that too posted on the same day. This increases the chances of rejection.

Remain stuck to a schedule: Prepare a schedule for publishing the content on your website. This could be one of the best decisions to attract the reviewer. Make them believe that your site is real. It serves value in a dignified manner. Instead of publishing 10 posts in a day, posts valuable content in every n number of days.

Get a paid WordPress theme and logo- First of all, getting a WordPress theme is not a necessity. But having a paid WordPress theme and a logo can help you a lot. This is why you should get a WordPress theme.

Not all free themes are reliable
Free themes are not always trustworthy. A few WP themes have spammy links, which is of no use. Many-a-times links were not even in the theme files but are found hidden in secret Javascript files so that they can be deleted easily.
Not all designs are good
Not all free themes have good designs. You need to choose the most beautiful design for your website to win the eyes of the reviewer. It is not necessary to have a premium WordPress theme, but premium WordPress themes are worth a glance.

This is a genuine proposition to leave a website that doesn't look good. How can we expect others to get engaged with our site if we are not offering beautiful designs? So, you should consider having a WordPress theme.
Logo
Again, it is not necessary to have a logo but it is advisable to get a customised and meaningful logo for your website. Logos are not expensive but can offer quantitative results.
Ditch Categories: If you want to add categories, make sure you are offering more than 25 posts per category. And for a news portal or a website, this point is more than important to be considered. Having dozens of categories and putting 4-5 posts in each could be a bit disturbing experience. Many-a-times sites get rejected due to this problem.

Link to other relevant sites: Link your website to other relevant websites. This could increase the fondness of your website. People prefer such websites that answer their questions in one go. For an instance, you have a blog on "healthy habit", you can add a link to the site containing a blog on "how to adopt health habit", this could fetch the attention of the users. As they found the answers to two questions in one go.

Remove ads from other ad networks: Google gives you a maximum of more than 3 ad spots. So, you can fill those three spots. If you will add more, it will give a spammy look to your website. The user may get irritated after seeing so many ads. So, design the layout wisely, so that the user experience should not get affected.

Build backlinks, but don't buy such pages: As we already said, having links connecting to good websites is a great idea for sure. But don't buy link packages for your website. Also, don't submit your website if you have spammy links on them. This could not please the manual reviewer and the chances of disapproval increases.
You May also Like these articles
Conclusion
AdSense program is a great idea for news portal or website. And taking AdSense approval isn't too difficult. All you need to do is adhere to the guidelines and offer quality. Google AdSense approval is made by a manual reviewer, so you should always try to offer the best news portal. Do not give them a reason to reject your application. Consider all the above-mentioned tips, adhere to the guidelines and show them that you are valuable too.
It is said, only 3 out of 1000 sites get accepted. You only need 1 position out of those three. This could be done only if you serve something succulent on the platter. You have to beat 997 sites to get AdSense approval, so you should be unique. Try to offer fresh and unique content and trust me you can get AdSense Approval for your news portal.
Consider watching your website from the eyes of the reviewer and then make necessary adjustments. You can even get fast approvals if you follow the required conditions.
You must have made your mind to choose AdSense for your news portal before opening this blog. You must be looking for a company that could assist you in obtaining AdSense Approval for your news portal. Do not worry! 7K Network is here. We can assist you right from building a portal to getting an AdSense approval. We offer premium quality services at affordable prices. Get connected with us to find relevance in our words.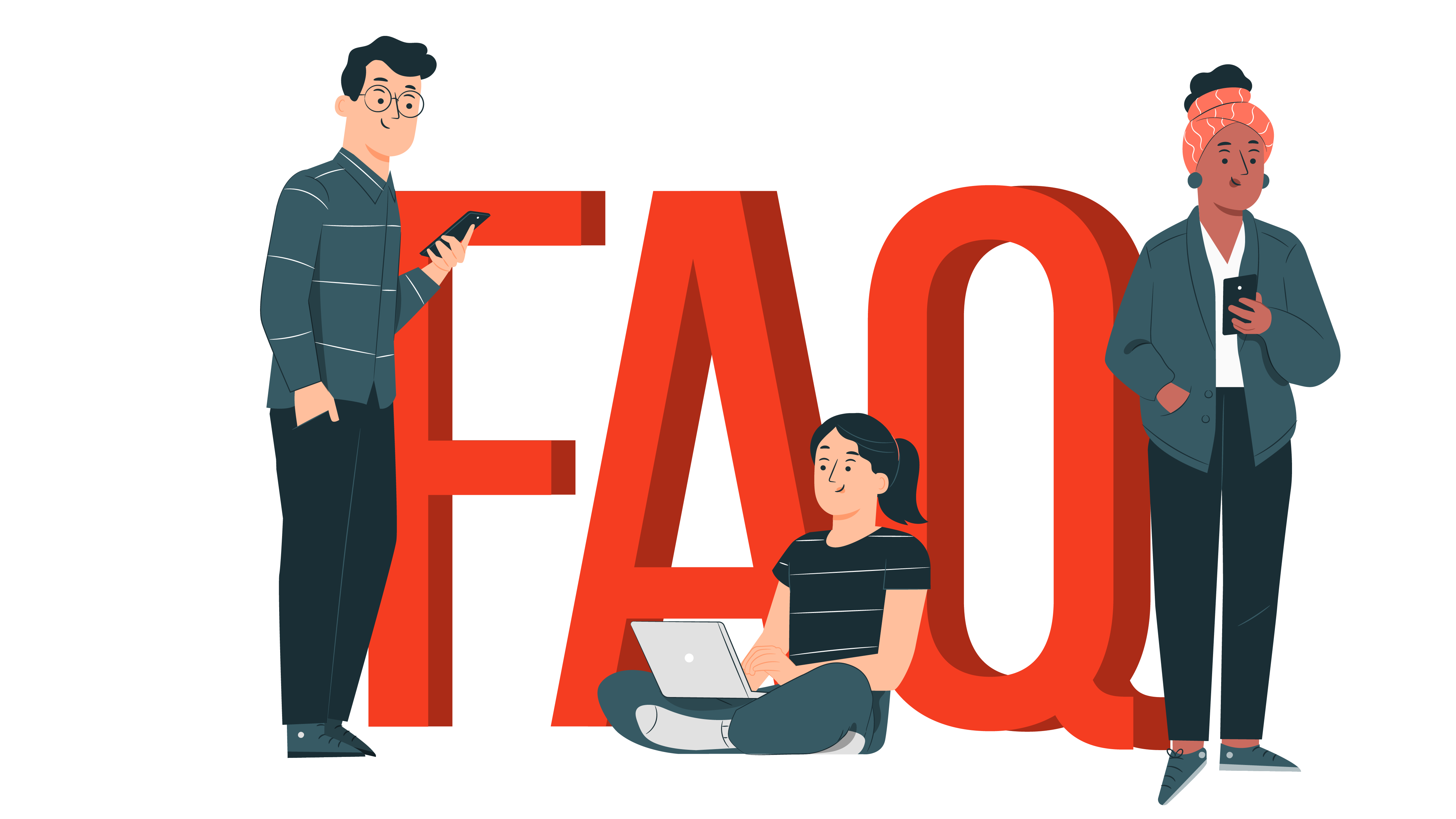 Frequently Asked Questions
Ques.1 Do I need to have a Gmail Account?
Ans. It is not necessary to use the Gmail platform to apply. You would not require a Gmail address if you have a custom domain (abc@website.com), you can then use that as long as the custom domain email content is being hosted by Gmail on GSuite.
Ques. 2 Where should I put my ads in the blog post of the portal?
Ans. The answer is anywhere! You can place the ads anywhere you want but these days businesses or news portals allow prefer automatic placement chosen by AdSense. But if you want to place ads on a specific position, it is advisable to put them in the middle of the content.
Ques. 3 What size ad units make the best revenue on my site?
Ans. This depends on the type of website, portal or content. If you are placing the ad within the content, it should be 250*300 and if you are placing it on the sidebars, it should be 300*600. Other ads can generate revenue for sure but the ads of these size units can perform better. But experimenting is the key. Keep trying different sizes to get your perfect fit.
Ques. 4 Do I need to worry about navigation overlap on a pull-down menu?
Ans. One thing you need to be sure that no parts of your website that would stretch over your ads and cause intentional clicks. Google hates intentional clicks and considers them as fraudulent clicks, it is unforgivable. Your Google AdSense account can get banned.
Ques. 5 Do I need to have a specific Alexa rank?
Ans. NO. Although Alexa is a great tool to check the authority of a website or a portal, it is not necessary to get approved for AdSense.
Ques. 6 What can I expect to make in regards to AdSense Earnings?
Ans. This depends on the type of portal or website you are running. Some website or portal earn more than others and you can earn more per click depending on your average CPC (advertiser cost per click). It also depends on the traffic. You would be surprised to know some people make a full-time income from AdSense display ads.
Ques. 7 Can I use other methods of monetizing my news website or portal at the same time?
Ans. Why not? You can use other methods of monetizing your news website or portal without extending a spammy experience towards your users. This could reduce the interest in the portal. If you are promoting products, using affiliate programs and other methods, make sure you are using them effectively.
Ques. 8 Are there any AdSense Alternatives?
Ans. Yes, several alternatives to AdSense are available. For an instance, if you have good traffic, you should look into some type of media partner that partners with Google to manage your ads. Other companies include AdThrive (requires 100,000 page views), MediaVine (required 50k views) or Ezoic. These tools or companies work with Google and other advertising partners to sell ad space on your sites.
Ques. 9 How much time does AdSense takes to approve?
Ans. The time taken by AdSense to approve varies. It can be approved within 24-48 hours but it takes two weeks to get approved.
Ques. 10 How much traffic do you need for AdSense Approval?
Ans. There is no minimum requirement of traffic to apply for AdSense and be accepted. Unlike other ad networks, you don't have to meet minimum traffic requirements to get started. They believe you need to have a good amount of traffic to create money but Google AdSense is different and hasn't set such criteria.
Ques. 11 Can anyone get an AdSense Approval?
Ans. Google AdSense doesn't mind supporting you at an initial level, but it is not that easy. Several people face declination of AdSense Approval while applying for Google AdSense Approval. There are a few things like privacy policy, contact pages, or just having a general website. These things are to have adhered to while applying for AdSense approval. There is a list of reasons for the rejection of AdSense approval, so it cannot be concluded that anyone can get AdSense Approval.
Ques. 12 Which pages are important for AdSense approval?
Ans. It is a trick to get fast AdSense approval. Whenever you build a website or a portal, you need to have an about us page and contact page before beginning. These are the most important pages to apply for AdSense Approval.
Ques. 13 How to choose ads?
Ans. You have to be extra cautious while handling your AdSense code. It is advisable to put on the sites that meet the Google AdSense Guidelines. Avoid intentional clicks as Google consider it as fraudulent activity and could even terminate your account. Respect the guidelines, avoid malicious activities and enjoy your monthly deposits.