Want to grow your news portal on social media, Facebook? Creating a page is one of the best options if you plan to increase your growth through the Facebook platform. This article will give you in-depth details about Facebook Page and its benefits.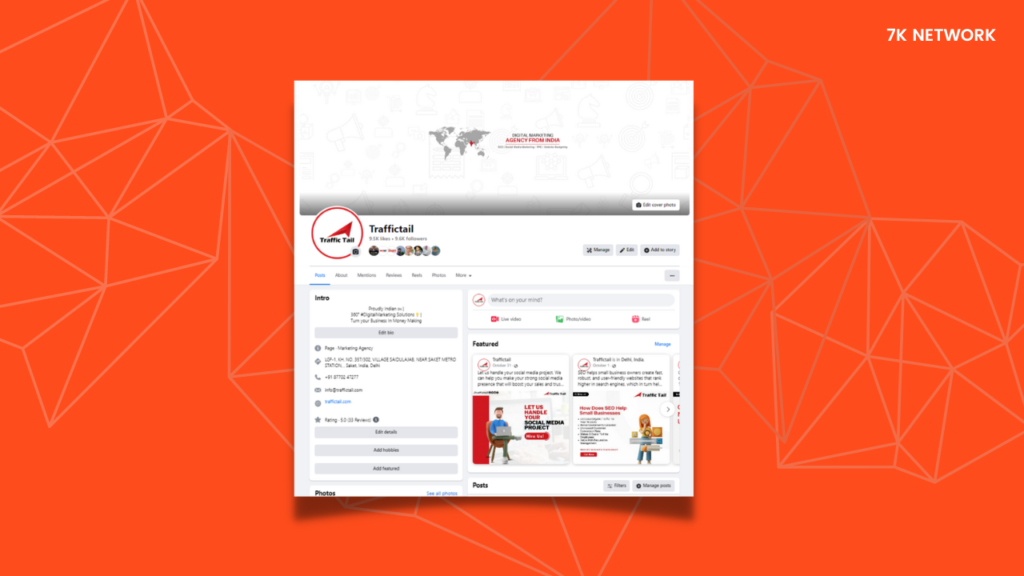 What is Facebook?
Facebook is a social networking site that connects people via an online platform. Users can connect with others with similar interests by sharing status updates, images, videos, and external links such as blog posts.
Facebook for businesses functions similarly to Facebook for individuals, except businesses have Facebook Groups rather than profiles. Businesses can target new customers, interact with existing ones, and manage customer support using their Facebook Groups.
What is a Facebook Page?
The Facebook account for a News Portal, institution, or organisation is known as a page. Facebook pages can track performance and have the same basic features as Facebook profiles. The content of a Facebook page plays a significant role in determining the social reputation of an online business.
5 Reasons to Start up Your Facebook Page Right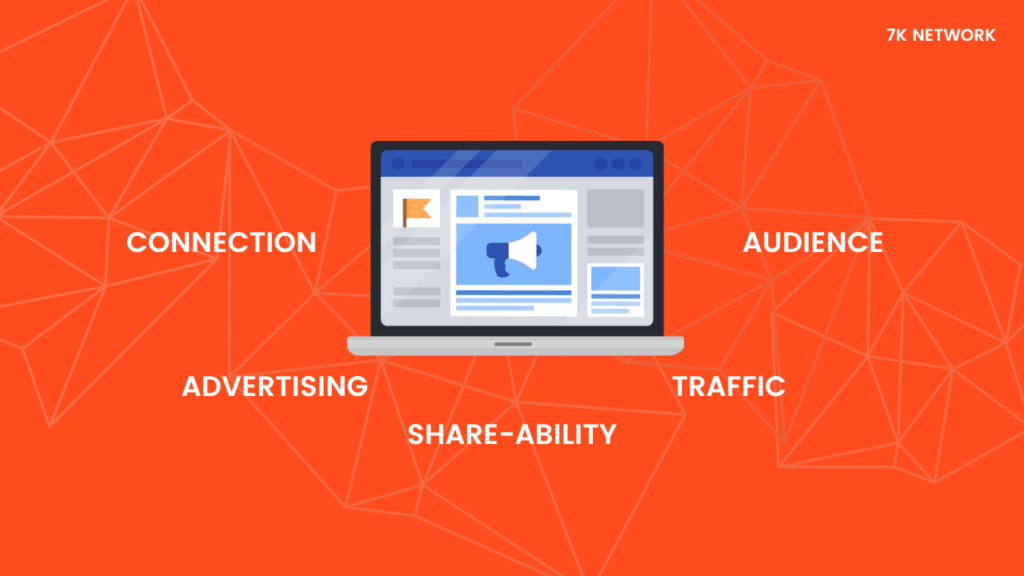 Away
Creating a Facebook page for your new news portal is a must if you run a news portal. Today, in this section, we will discuss the top reasons why you should create a Facebook page for your portal:
Connection
Every day, Facebook allows you to communicate with your community and remind them of your presence. Your post appears in the News Feeds of your "Likers," and they can interact with you. So every day, you open the doors of your company to your target market. You can also connect with people on Facebook, allowing them to learn more about you and your News Portal.
Establish and choose your audience
You're probably sick of hearing it, but creating and identifying your readers is one of the most crucial things you need to do when building your news portal. The people who want to hear what you have to say and buy what you are writing on your news portal can be identified in terms of their demographics, likes, wishes, and wants.
It can be straightforward at times but can also be challenging and time-consuming. Therefore, your news portal's focus and targeting will ultimately determine its success.
Advertising
The conception and integration of Facebook's advertising platform is the one thing the company has done well. As a result, your Facebook Page and activities are fully integrated with the Facebook Ads system.
A short news article post can have a larger audience thanks to Facebook Ads, and thanks to the post's virality, it can generate a tonne of free organic traffic. You can make news articles that are only advertisements your readers don't see, video ads, dynamic product ads, and many more.
Traffic
Traffic is likely the most evident justification for setting up a Facebook Page. Your Facebook Page, website, and other external support can receive tons of traffic from Facebook.
The billions of Facebook users are the best way to drive mountains of traffic to any location you choose. There is no improved way to drive targeted marketing traffic than organic traffic generated naturally, viral traffic, or traffic from Facebook ads.
Share-ability
It is effortless to share good content on Facebook. Your images, videos, and links can all be shared by readers. Therefore, your community will give you valuable digital word-of-mouth advertising if you post high-quality content from your news portal on your Facebook Page. However, some people are concerned about where they will get this great content to share.
How to Make Your Facebook Business Page More Effective?
It's time to consider ways to optimise your Facebook Page now that you know how to set one up for your news portal. These tips will increase interaction to help you reach your Facebook page goals.
Add a pinned post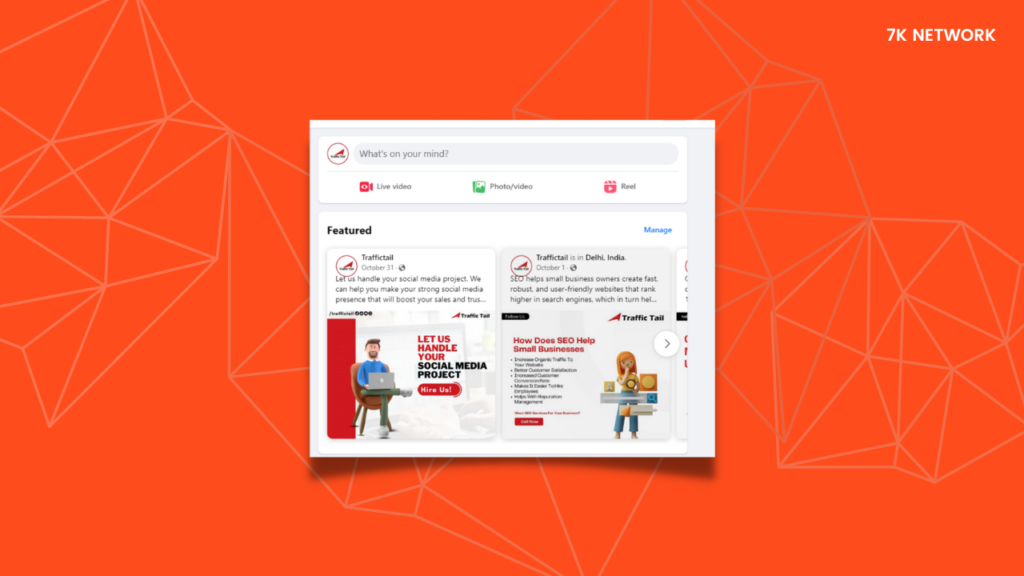 A pinned post is located immediately beneath your cover photo at the top of your Facebook Business Page. It's an excellent location for an eye-catching item that will entice your visitors to stay. If you want to pin an existing post to the top of your Page, start by publishing a new one or scrolling through your feed to find it.
Click the three dots in the post's upper right corner.
Then Pin them to the Page's top.
The post will appear at the top of your Page under the heading PINNED POST once you've pinned it.
Visitors will only see it as the top item under Posts.
Add Your Page to Groups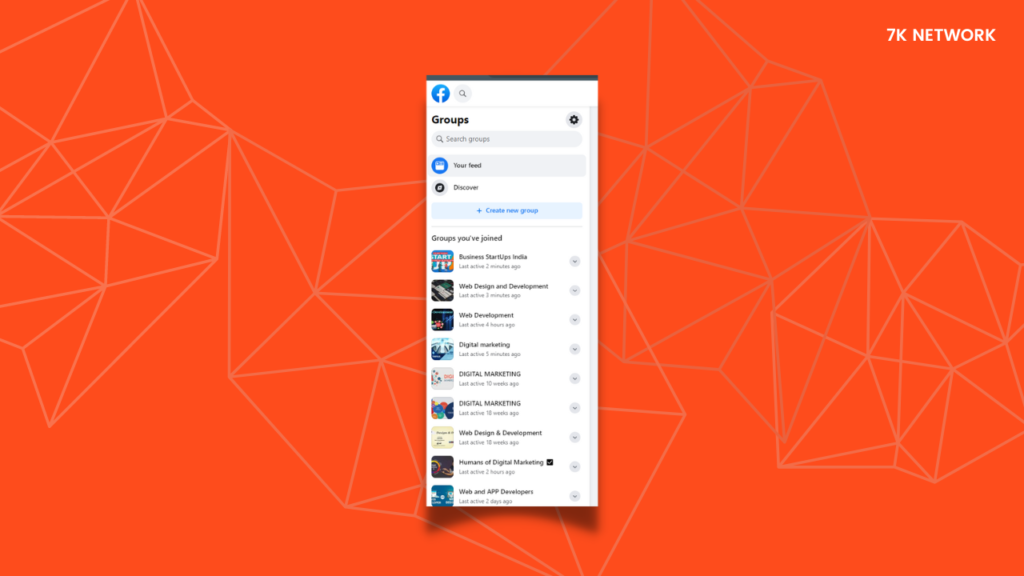 Facebook Groups offer an organic way to connect with many people interested in a particular subject without spending money on advertisements. When you join and post to a relevant Group using your Facebook Page, it encourages people to visit your company page rather than your page.
Like other Pages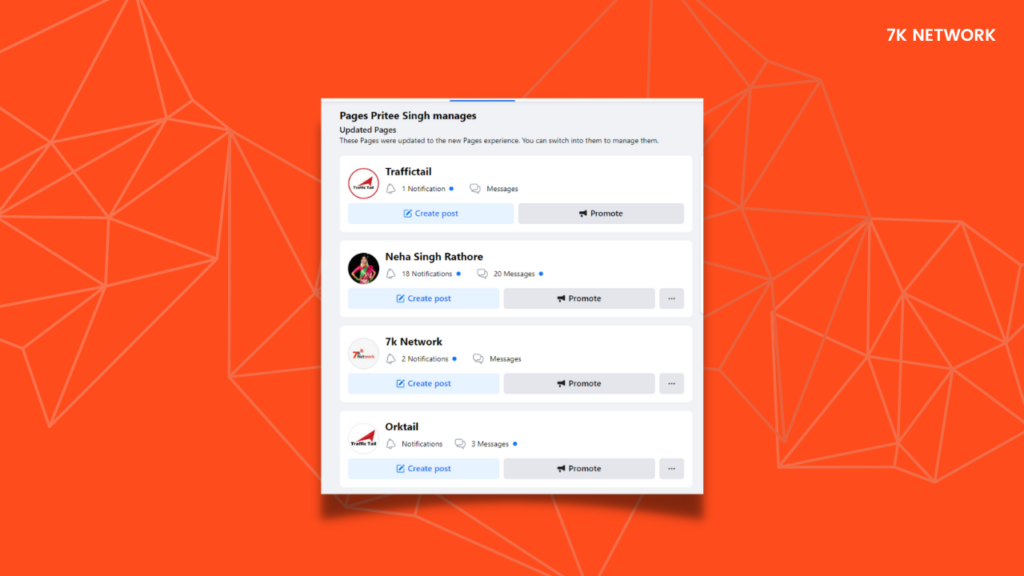 Using your Page to establish a community for your news portal makes sense because, after all, Facebook is a social network. Connecting with other Pages related to your news portal is one way to build community.
To follow other Pages:
Navigate to their Facebook page, then click the more icon (three dots) under the Page's cover photo.
Click Like as Your Page.
If you have more than one Facebook Business Page, choose which one you want to use to like the other business, then click Submit.
Learn from Page Insights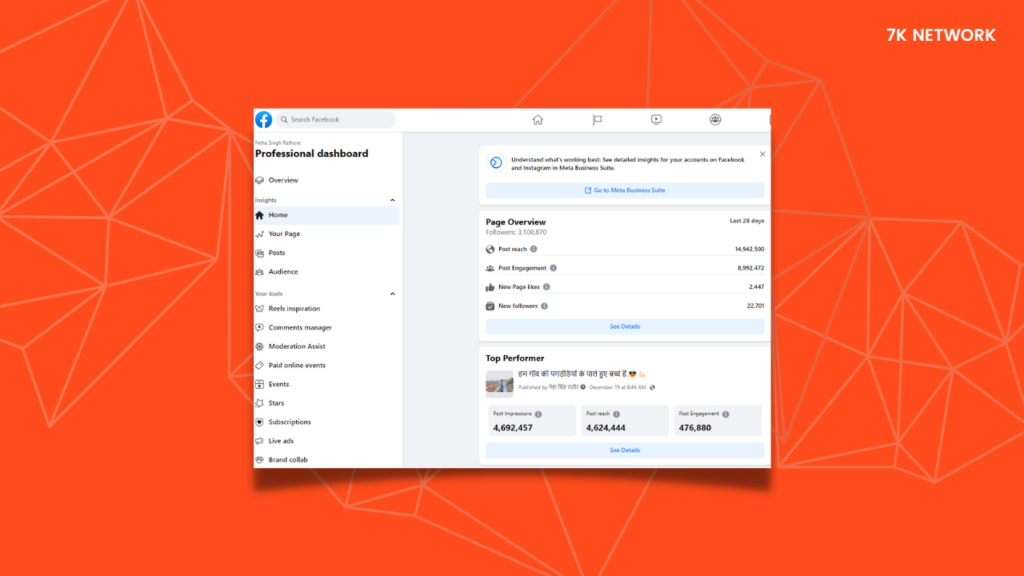 Facebook Page Insights makes it simple to collect data on how your readers interact with your Page and the content you share. Click Insights under Manage Page to access Page Insights.
Insights provide information about your Page's overall performance, including demographic and engagement data. For example, you can view metrics for your news article to see how many people you're reaching.
Create a Facebook Page in 7 Easy Steps
Businesses can promote their brands and increase sales on Facebook for free by creating a Facebook Page. Follow these simple steps to create your Facebook Page:
Step 1: Register for a Facebook Business Page
You must first log into your personal Facebook account since Facebook News Portal pages can only be created using personal accounts. Then, find and click the "Create" button on the right-hand side of the blue toolbar.
Step 2: Select "Page" from the Menu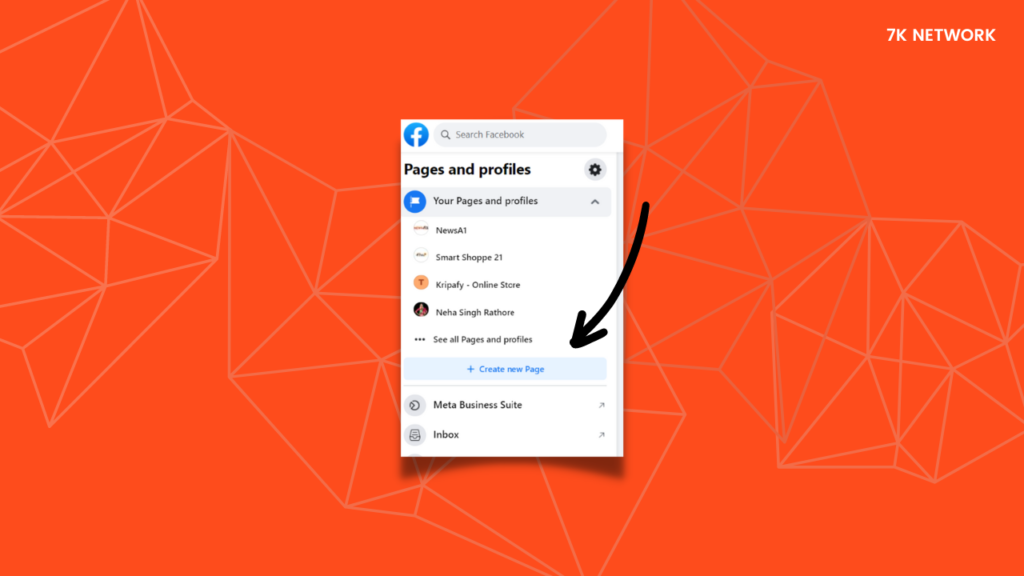 After you click "Create," a drop-down menu will appear. To start building your Facebook Page, choose the first option, "Page."
Step 3: Choose a Page Category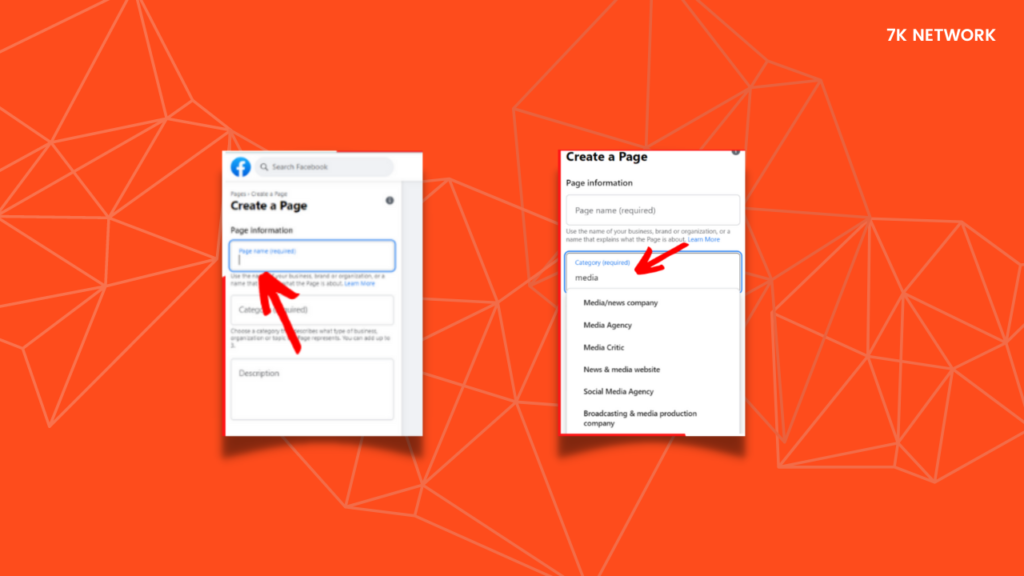 The "Business or Brand" and "Community or Public Figure" page categories are available.
Step 4: Enter Your All News Portal Information
Select a business category that best represents your News Portal offerings. Using "Media/News," for example, will present you with a list of related options.
Step 5: Upload the Profile Picture & Cover Photo
Select a photo to serve as your News Portal page's profile picture. Businesses frequently use their logo as their profile picture, but you can use any image that accurately depicts your News Portal and its branding. Make sure your image is not cropped and is transparent.
Step 6: Add a Button to Your Page
Find and select "About" from the left-hand menu. You should fill out this section with details about your News Portal, including contact information. Include all relevant details, including your website, operating times, and contact details.
Step 7: Invite Friends to Like Your Page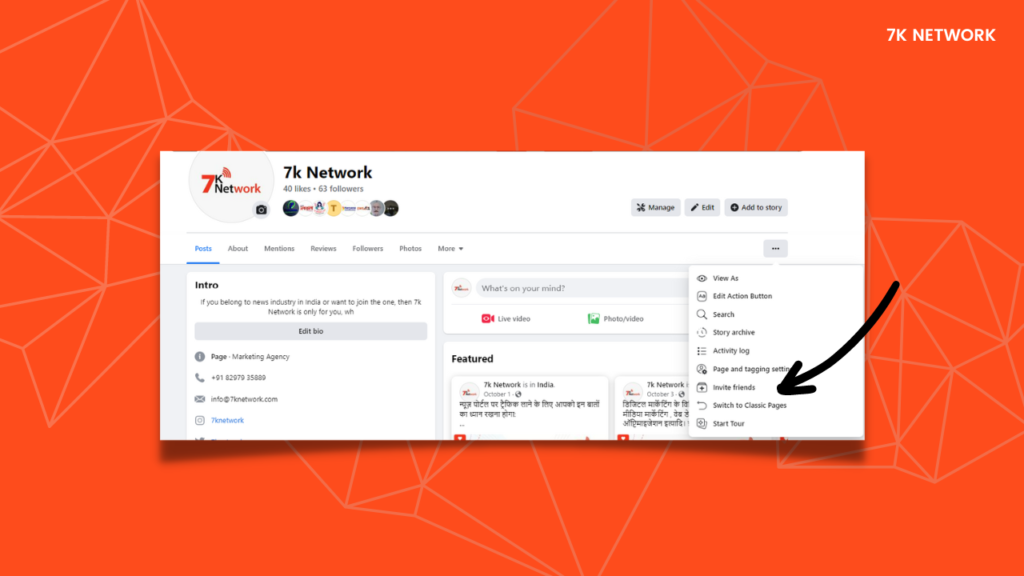 When you create one on Facebook, you will be prompted to invite your existing friends to your Facebook News Portal page. Therefore, it is advisable to proceed and create a new Facebook Page since existing Facebook friends can offer a strong starting point of likes.
Top Tips for Facebook Marketing in 2023
You can create a successful marketing strategy for your News Portal by using the following top Facebook marketing tactics for 2023.
Publish new and original content
Everyone understands that content is king. Post unique and recent content if you have a News Portal page or group. Make sure that your post provides genuine value to your followers. 
You can entertain your audience, educate them, or uplift them by sharing an uplifting message. Make sure to produce and distribute engaging, unique content regularly. It's best not to post too frequently in a single day.
Use Facebook Polls
Surveys and polls with questions can be a great way to learn critical details about your audience. In addition, it is an effective way to get the reader's feedback and personal fulfillment on any subject.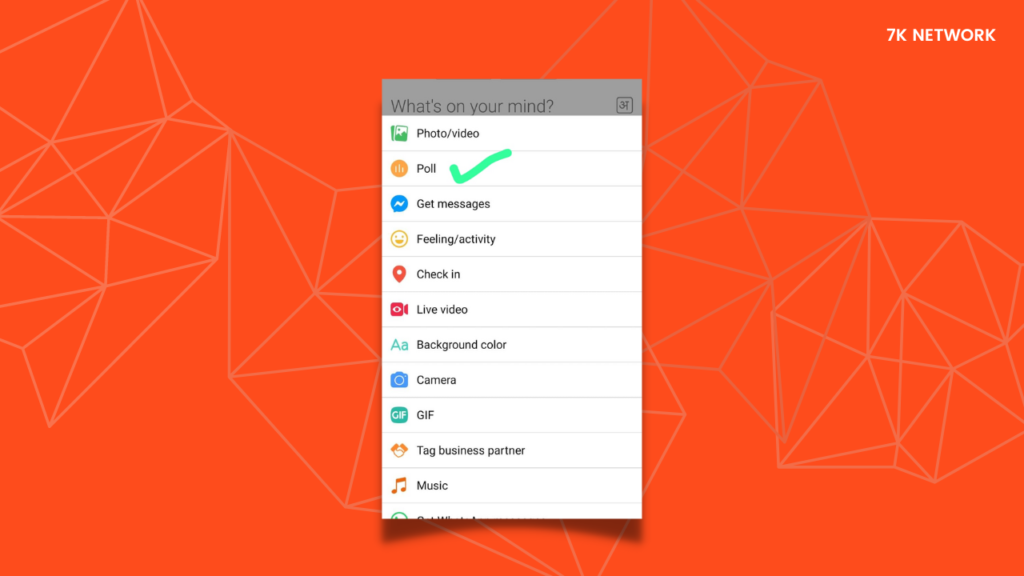 Polls will increase traffic and engagement during the promotion period. They can also effectively collect information about what interests users' tastes to improve any news portal marketing strategy.
Include a CTA in all of your News Articles
Another efficient way to raise the engagement of your business page is to include a CTA or "call-to-action" in each of your News articles. For example, you can use this feature to highlight a specific button to direct all of your follower's attention to a particular link or promotion.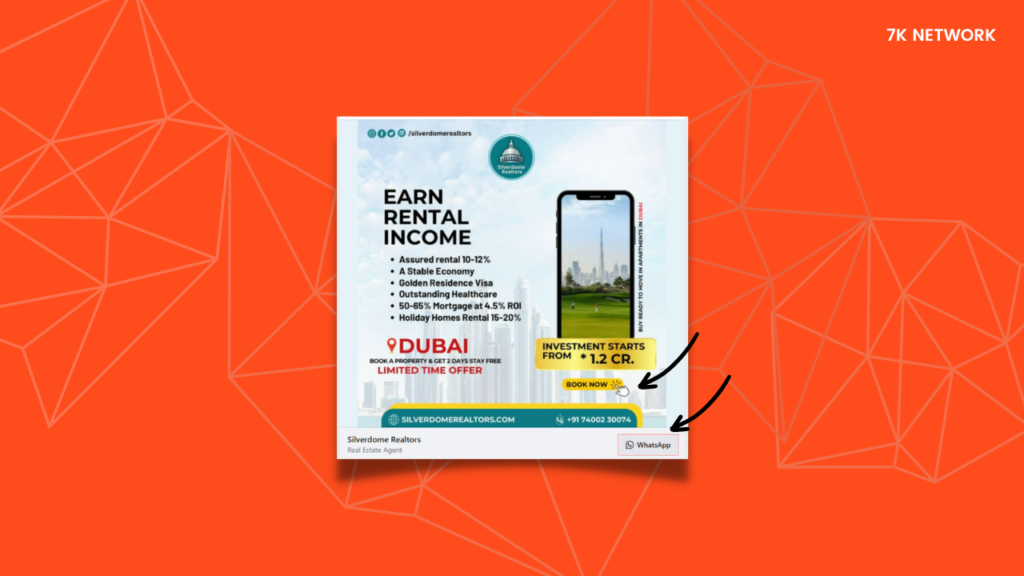 Make sure that any call-to-action (CTA) buttons you add aren't too intrusive so that users won't get annoyed but instead direct them toward the action your brand wants them to take.
Stream live on Facebook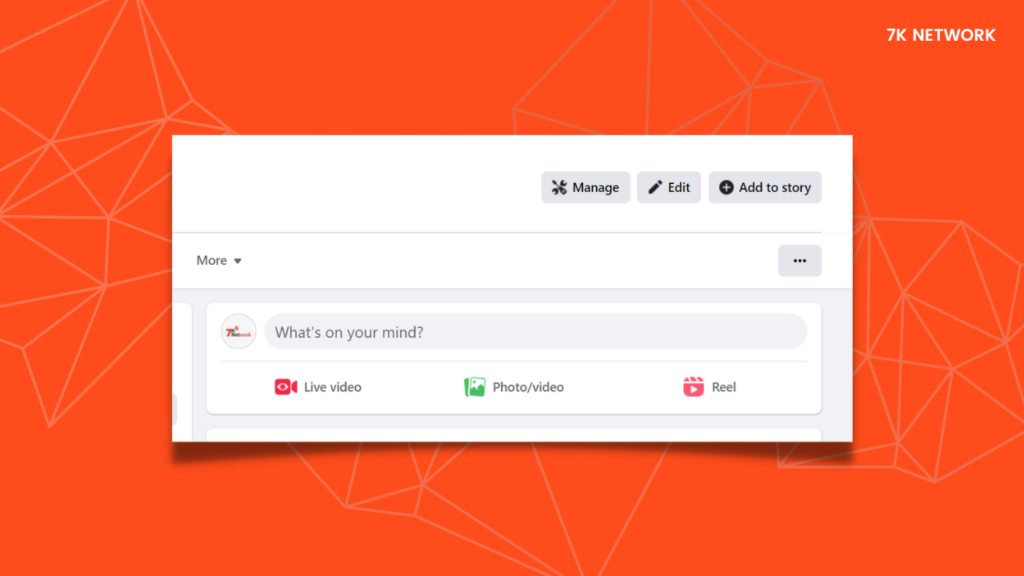 One of the best and most efficient ways to promote your News Portal is through Facebook live streaming. As a result, be sure to go live on Facebook at least twice a month to connect with the thousands of users who already like your pages or follow you on their accounts.
Utilize Facebook Pixel Technology
The Facebook Pixel is a piece of code you can include in your news portal to track user behaviour and display focused ads through your Facebook business page. In addition, it enables you to create customized audiences to retarget past news portal visitors. As a result, it is one of the most effective Facebook marketing strategies for growing your news portal.
Therefore, this article will help you maintain your news portal and generate Facebook traffic. If you are a journalist looking for a company to create a news portal, then 7k Network is the right platform. It is one of the Best News Website Development Company In India.