If you are running News Portal, having a YouTube channel adds one more feather to your business. Nowadays, youtube is very trendy, especially for trendy news. Youtube is one of the parts of social media, and nowadays, people are so busy they can't sit in front of the TV and listen to the news. So, people are moving into a digital platform.
Journalism in the modern era is now digital journalism. Digital news is now the primary means of spreading information to the public. There are now a lot more options for journalists besides traditional media. The most significant choice among all of these is YouTube for Journalism.
The names of prominent journalists have now been added to the list of journalists currently doing journalism from YouTube, which initially only included the straggler journalists. Today's revolution in journalism involves using YouTube channels.
What makes YouTube a good platform for journalists?
The goal of using YouTube is to increase audience growth for news publishers. This indicates that YouTube is a popular destination for viewers looking for visual content on a global scale. Global users of YouTube watch billions of hours of video content every year. Teens watch YouTube videos 90% of the time, and journalists can use them to gain millions of followers with just one upload.
The general public of creators can see how YouTube has shown its influence on advancing one's career without looking back.
News organizations and publishers can gain a sizable following by sharing and commenting on video content.
As a result, there is consistently high audience engagement.
Steps to make a Youtube channel for news portal
News Portal can be accelerated by setting up a properly run YouTube channel with regular updates, but doing it right is equally crucial. Detailed instructions are provided below:
Step 1 – Access your Google account, Using your Google account, create a new YouTube channel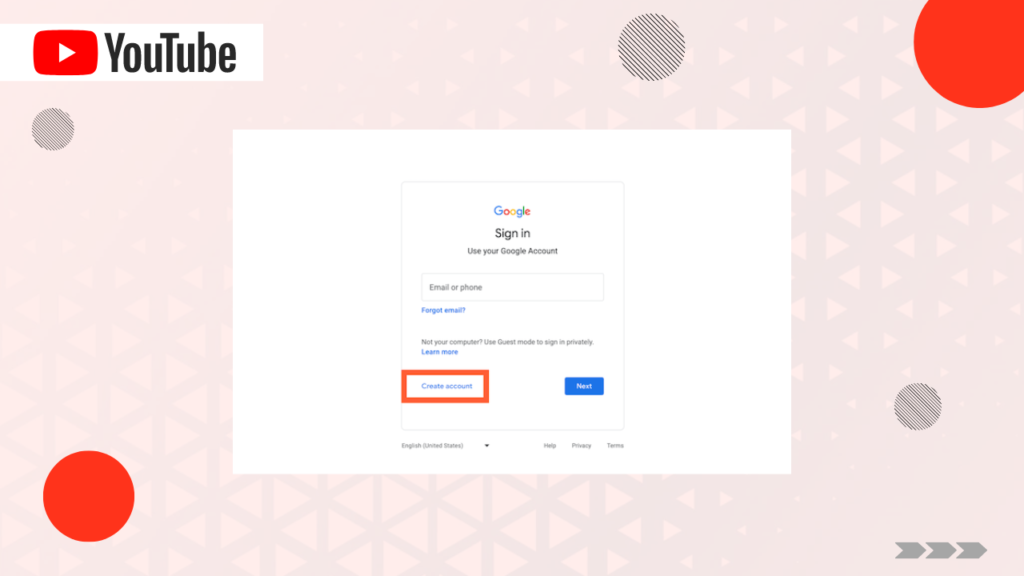 You must have a Google account on your news portal to view, share, upload, and comment on YouTube content. Visit youtube.com and select "Sign In" from the menu in the top right. After that, a Google sign-in page will be displayed.
Step 2 – Now click click on settings
The next step is creating a channel after registering and signing in with your Google account. In the top right corner, click your user icon. You should select "Settings" from the drop-down menu that appears.
Step 3 -Now Click on add or manage your channel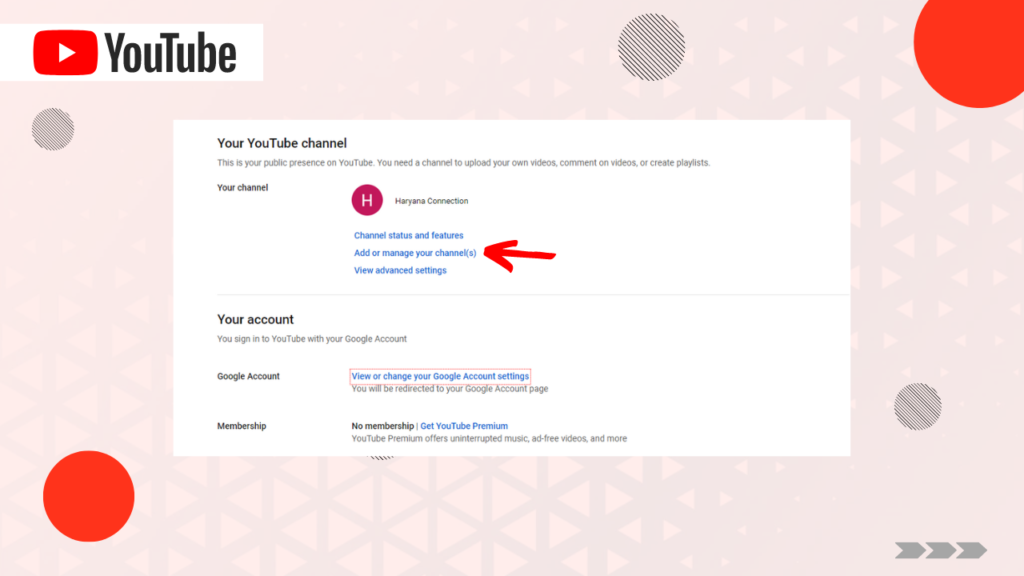 Step 4 – Now click on "Create a channel"
Step 5 – Give Your channel a Name. Ex. ABP News
Step 6 – After giving a unique name to your news youtube channel, you have to verify your channel
Step 7 – Your YouTube channel has been created. Now you can customize it by clicking on "Customize Channel"
We'll start by going over the essential information about your channel. Click "Customize channel" from your channel dashboard. Layout, branding, and basic information are the three tabs that you'll see. You can improve the viewer experience on your channel by using these three tabs.
Step 8 – To make your channel more discoverable, add Basic Information
Step 9 – Fill in all the basic information about the channel.
Here, you can add some basic details about your channel, such as the language your videos are in, as well as a description to make it easier for people to find you when they search for the kinds of videos you have available. These keywords may refer to the subject matter of your channel. It is very important to add keywords related to your News Portal.
Step 10 – Add all the social media links of your News Channel and the official Email id of your portal.
Step 11 – Now click on publish to save all the information.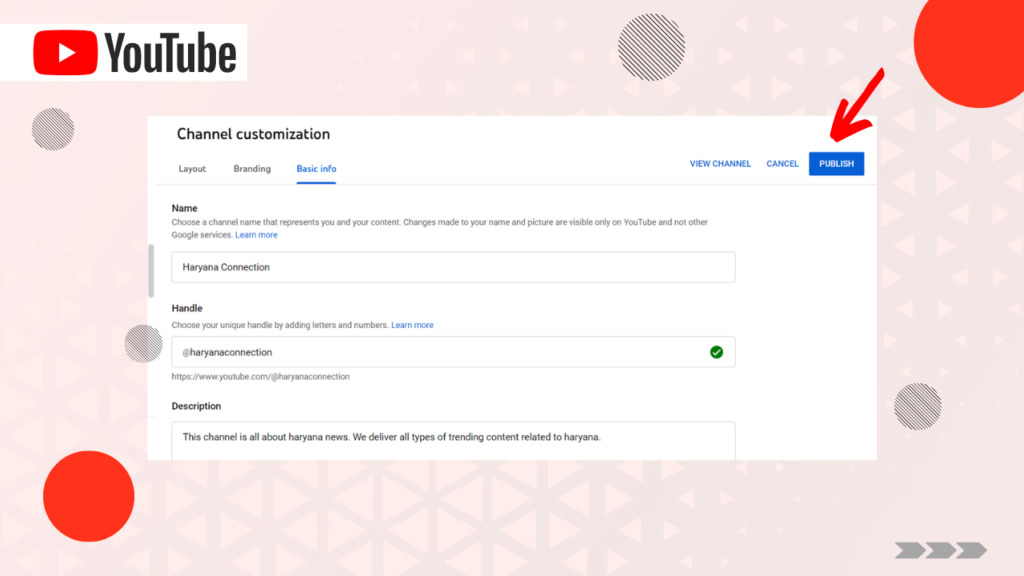 Step 12 – Upload the Logo and cover image for your youtube channel.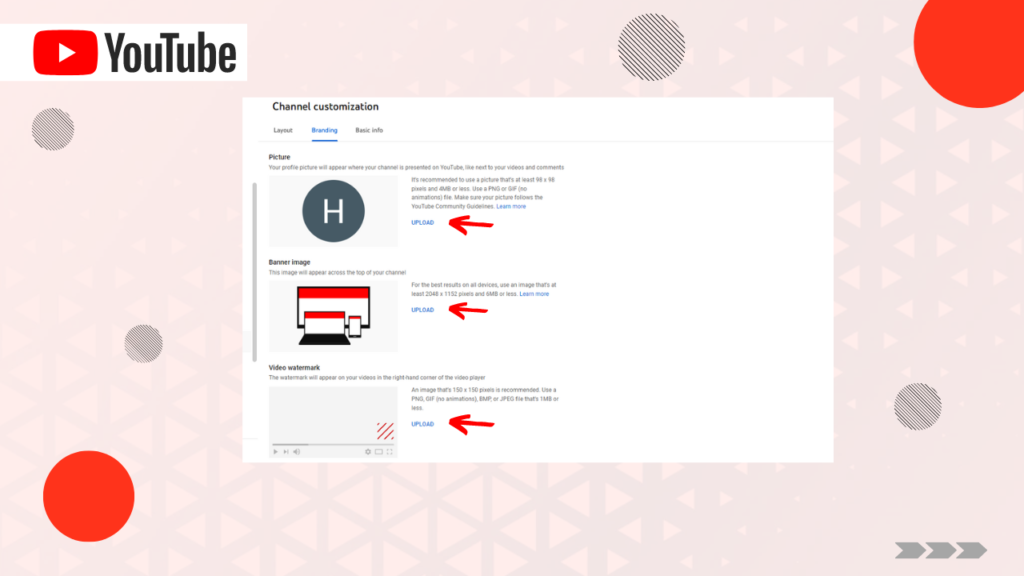 Step 13 – Add brand-related content to your channel:
A news YouTube channel can be customized in addition to the descriptive information you've already added. When viewing video content on YouTube, profile pictures assist users in determining who made a particular video. YouTube advises a picture with a minimum resolution of 98 x 98 pixels. The channel page's top banner, known as the "banner image," is a sizable banner that gives you a great opportunity to promote your brand to viewers.
For example, You can put a display picture of your News Portal logo.
Step 14 – You can upload an intro video and featured video to your YouTube channel.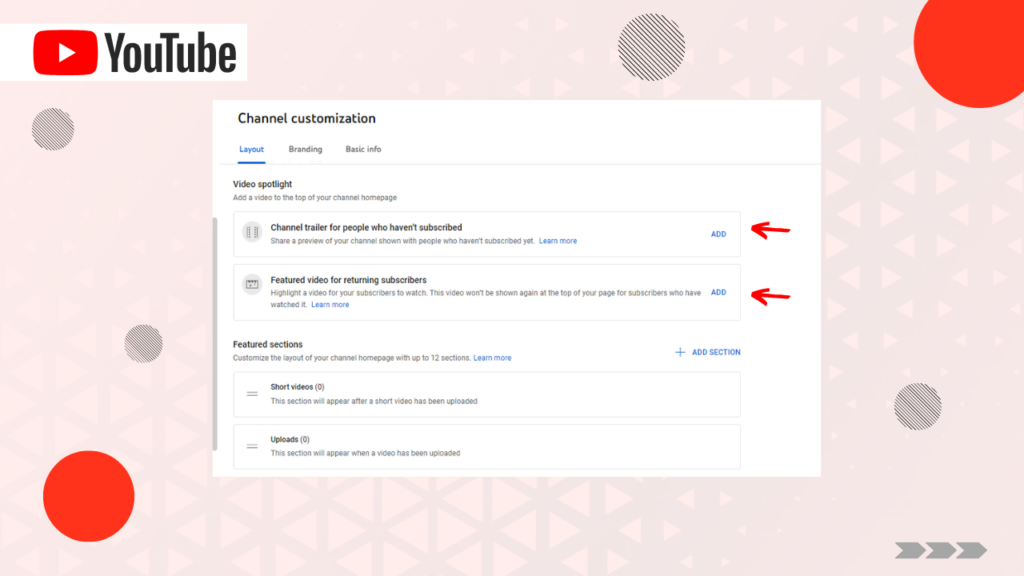 Some famous Journalists on Youtube
There are many News portals on youtube, but few are viral news channels. Let's have a look into it:
The Quint
The Quint used YouTube as its news channel platform. It is currently working to integrate well-known journalists into the mainstream with a sizable audience. 19.9K new subscribers have joined The Quint's 3.4M subscriber base in the past 30 days. After leaving Network18, Raghav Bahl and Ritu Kapur launched The Quint's general news and opinion website in English and Hindi.
Ulta Chashma
Today's most popular YouTube channels include journalist Pragya Mishra's Ulta Chashma channel. Her channel, which features Pragya, is among the most popular on YouTube and has millions of subscribers.
The Lallantop
Saurabh Dwivedi, a JNU graduate who started his career in journalism by creating a YouTube channel called The Lallantop, was previously an unknown figure.
7k Network provides news portal video graphics services. Also, you can work on the social media marketing for your News Portal by taking Social Media marketing service for News Portal service from 7k Network. You can contact us if you have any doubts about News Portal registration services.