Google site kit is the analytics and SEO plug-in for WordPress that Google has created. It lets you connect your WordPress website directly to Google's online marketing services, including Google Analytics, Search Console, AdSense, PageSpeed Insights, Google Tag Manager, and Google Optimize.
Once connected, you can view search, PageSpeed performance, analytics, and other information separately in pages and posts and directly in your WordPress News Portal dashboard. Insights at the page level can now be found in your WordPress dashboard, which is very helpful.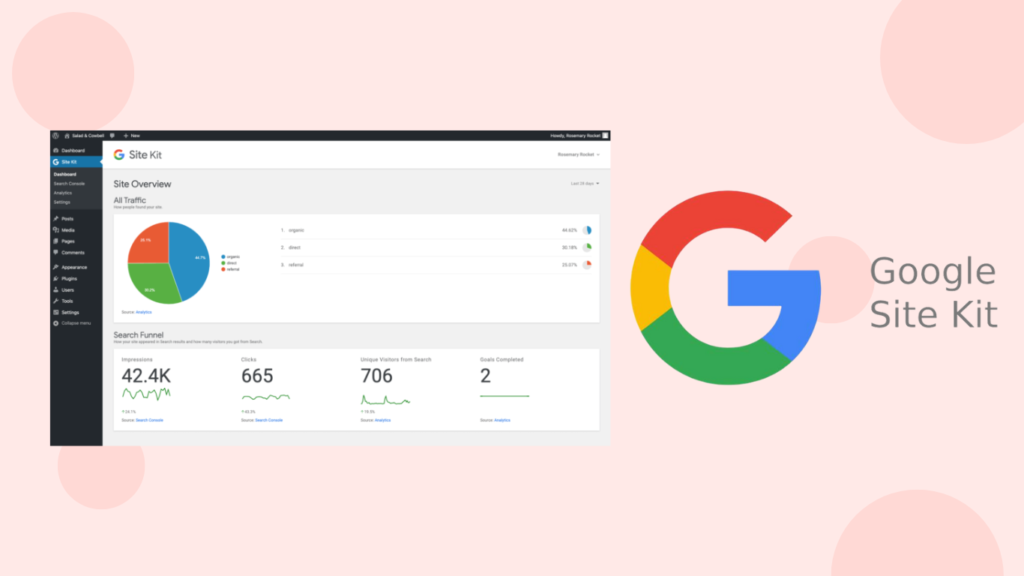 How To Set Up Google Site Kit In a News Portal?
You can follow straightforward steps and  Set Up Google Site Kit in a News Portal. Here we are mentioning the steps:
Step 1: Log in to the dashboard of the news portal first.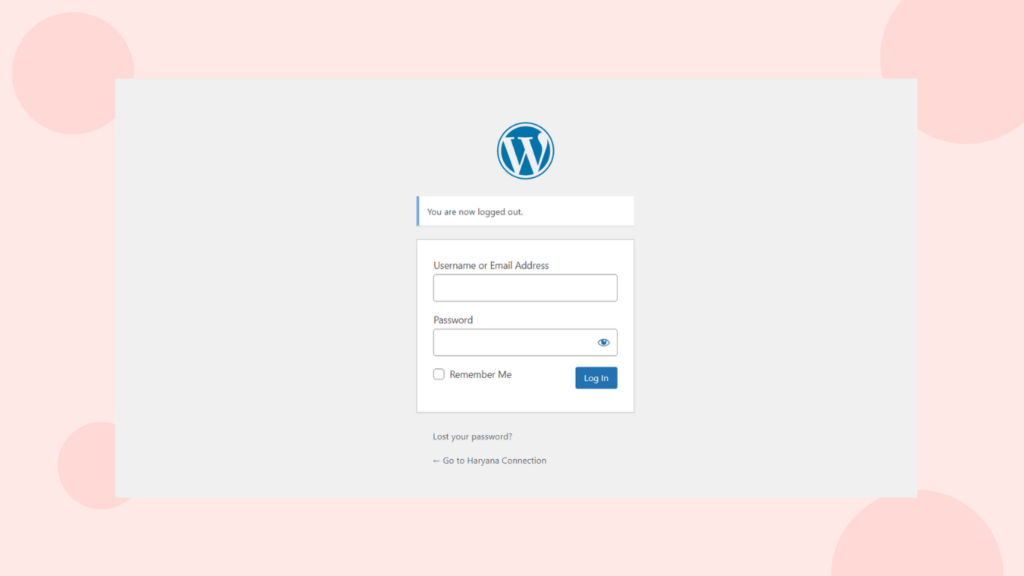 Step 2: You then need to install and activate the Google Site Kit plugin.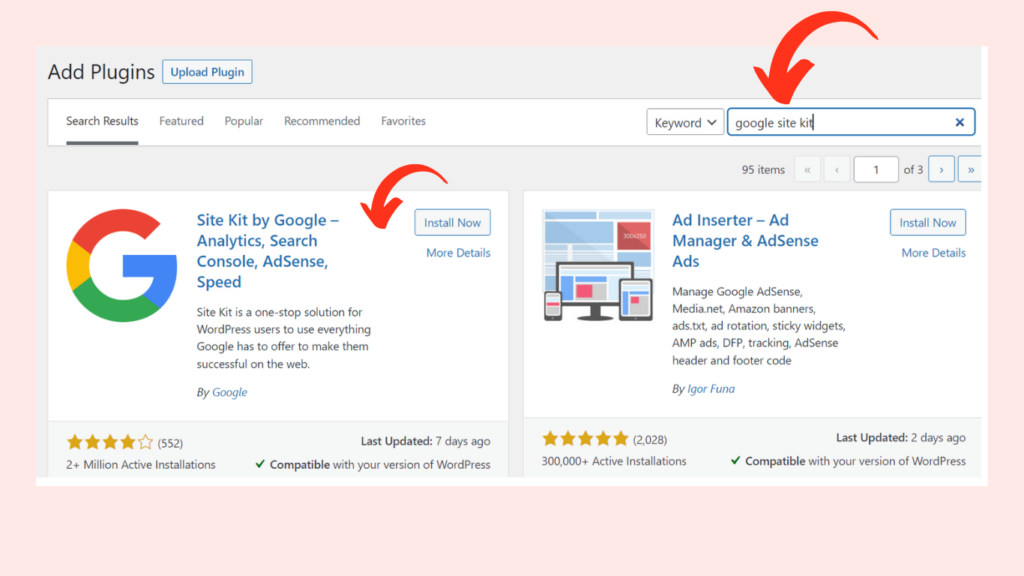 Step 3: You can begin the plugin's setup after you've activated it. You must select Start Setup to do this.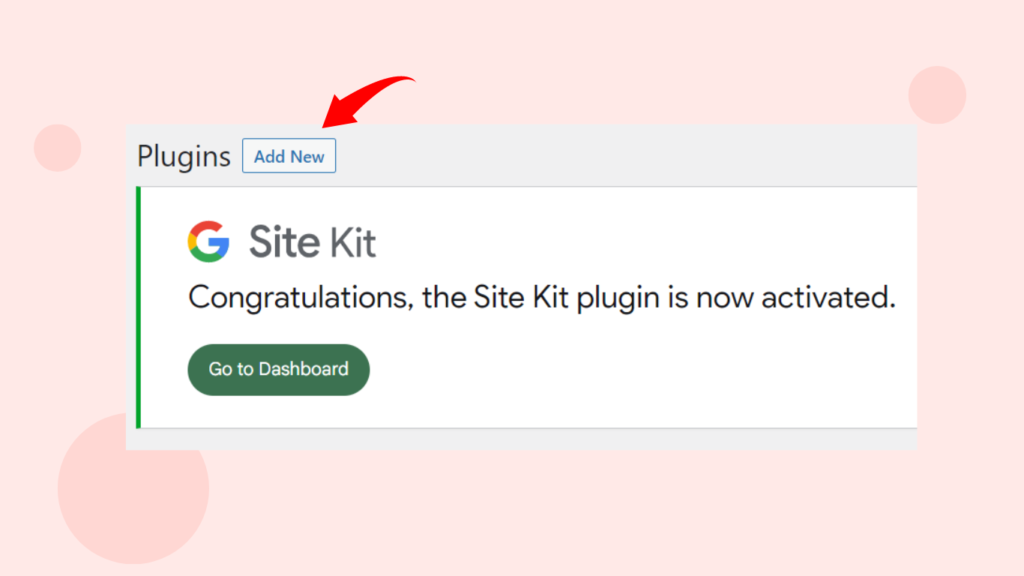 Step 5: The Configuring Google Site Kit page will load after selecting Start Setup. Click on Sign in with Google after that.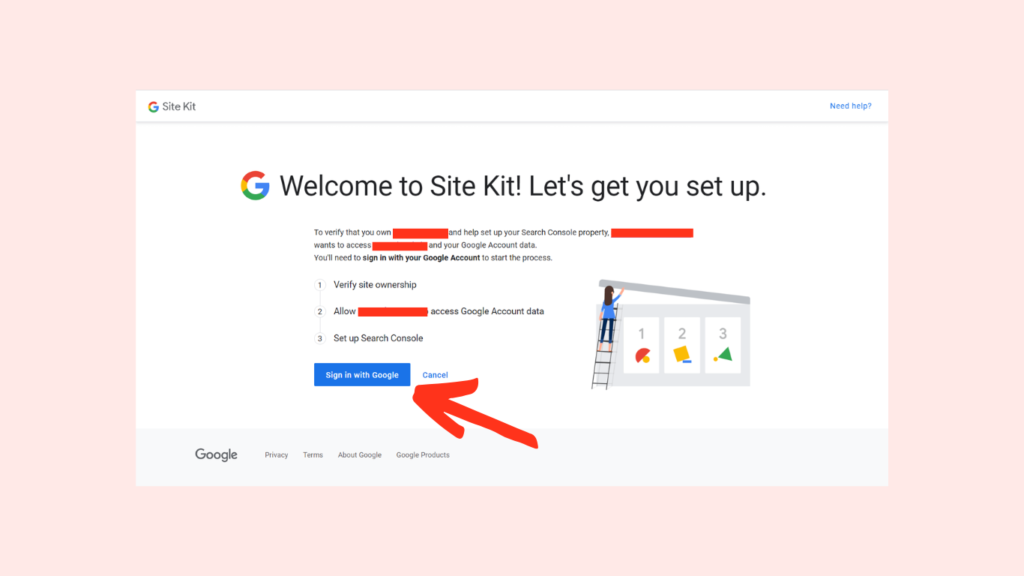 Step 5: Log in to your Google account.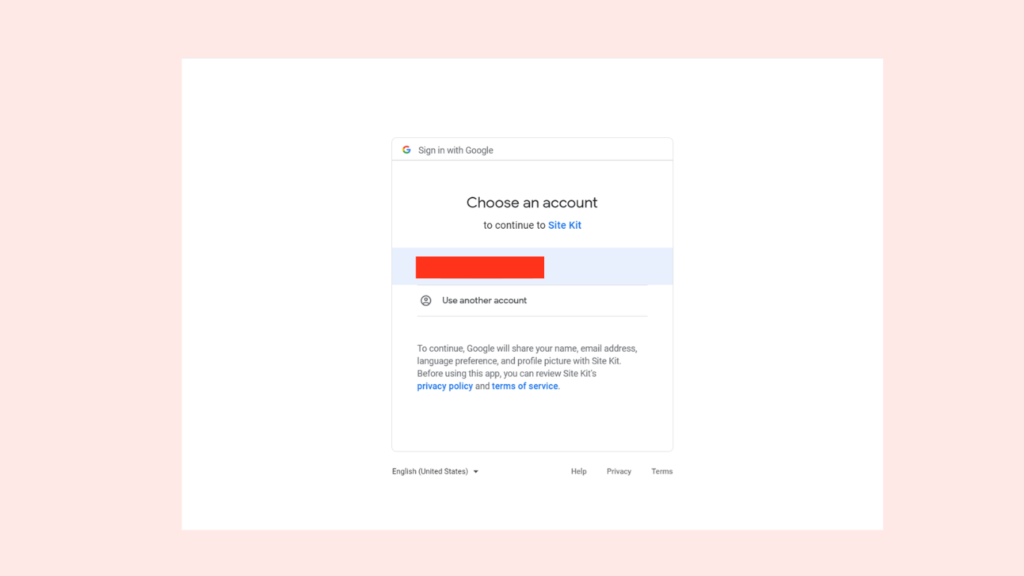 Step 6: To access the Google services you've connected, such as Search Console, Site Kit will request several permissions. In this step, you select "Allow to proceed."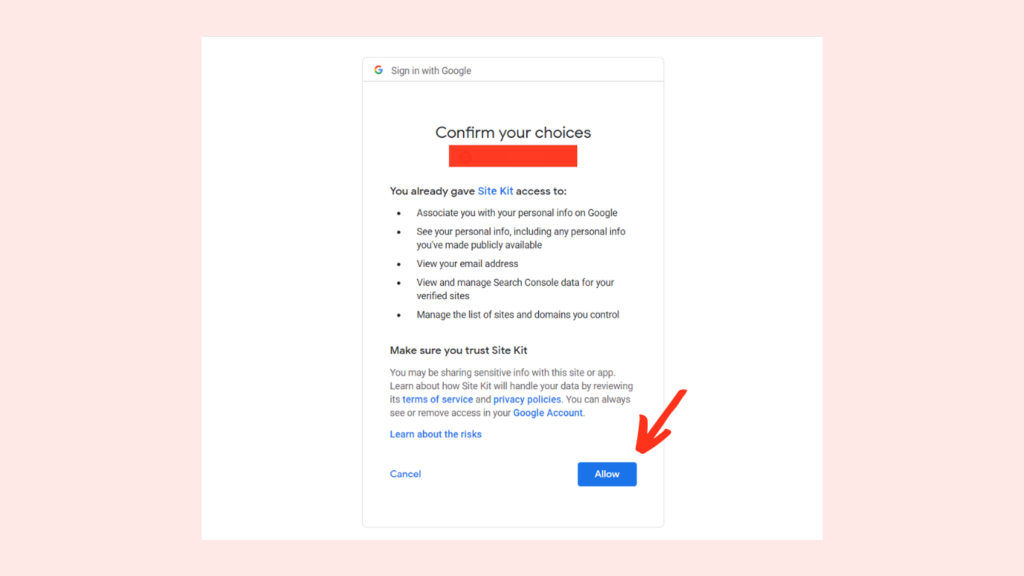 Step 7: At this point, only the information from Google Search Console is linked.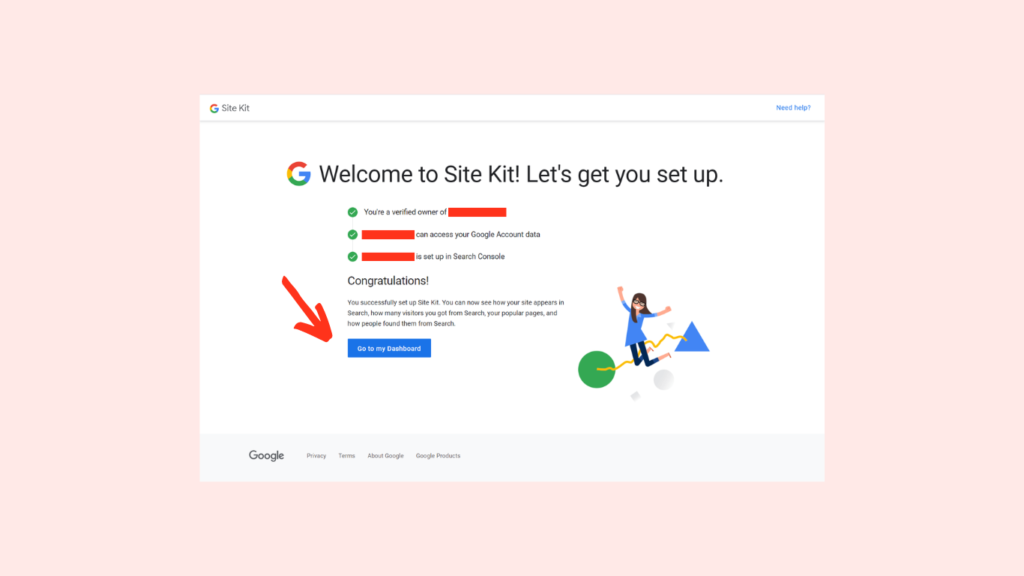 Step 8: On the Site Kit Search Console page, you can view the data from your site's Search Console in more detail.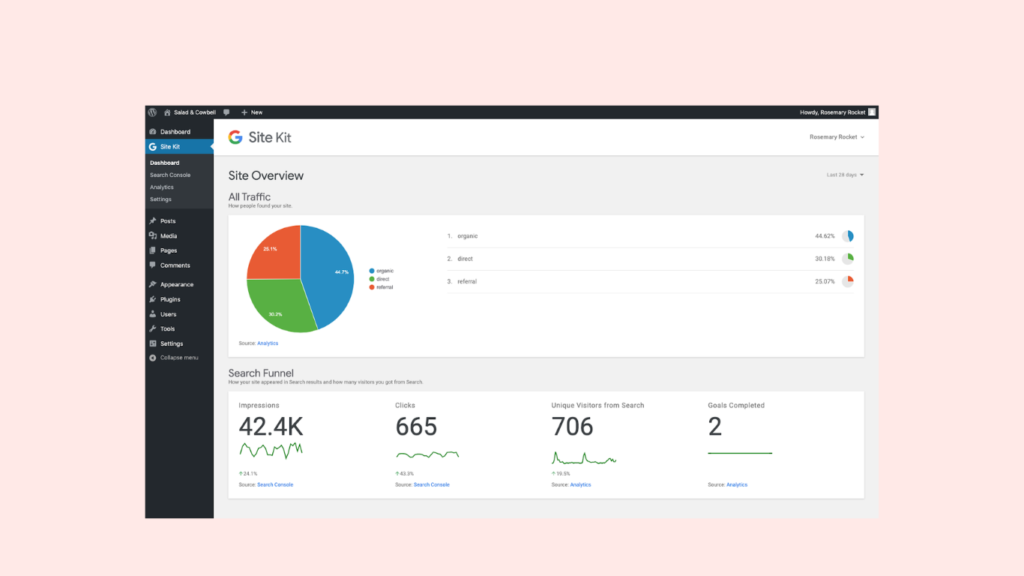 Benefits of Using Google Site Kit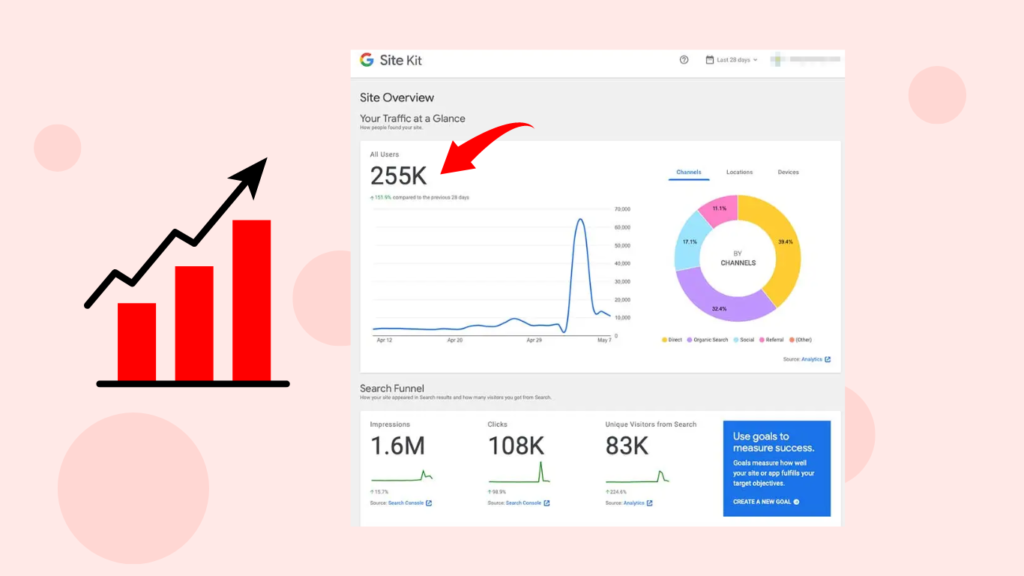 It provides quick settings for numerous Google services without modifying the source code of your website.
Reduces the number of plugins
There's a variety of issues that may arise from the presence of numerous plug-ins for your WordPress websites, which includes the increased risk of compatibility and security issues, along with the slowing of time to load. Thus, the fewer plugins you have, the more efficient.
One of the advantages of the use of Site Kit as a developer is that it removes the requirement to install a different plugin for everyone or any of the Google tools and services you use.
Since it was developed by Google It's possible to be confident its Site Kit is lightweight and optimized to meet Search Engine Optimization (SEO) best practices. Although it is possible to utilize it in conjunction with other similar plugins, it's not recommended.
Save your time
As a developer Site Kit can increase your efficiency by streamlining your workflow in many ways. Google Site Kit eliminates the requirement to use various dashboards. The plugin shows all statistics you require directly from the WordPress backend. No longer do you have to sign into external sources that are the third party to access statistics and reports for each platform.
You can identify opportunities to improve your News Portal
Google Site Kit includes all the necessary metrics and analytics required to maintain and monitor certain of the most crucial WordPress jobs. These include SEO-related reports, page speed performance, and PPC campaigns.
Characteristics of Google Site Kit
The WordPress Dashboard displays website management and performance data that Google Site Kit has downloaded from Google. After installing the Google Site Kit on WordPress, you can access the unified data for the following products from the WordPress Dashboard.
Google Search Console
Site Kit comes with Google Search Console, which is a valuable tool. It has many features that can be used to track how well your website performs in Google Search. One benefit is that it enables you to identify the search terms that people use to find your website online.
Additionally, it lets you view your position for a specific search term and the volume of visitors and clicks on your website from search engine results pages.
Google Search Console not only lets you track traffic, but it also lets you keep an eye on how well your website is being indexed.
Google AdSense
Google AdSense is a tool that can help you make money from your content. Google will add advertisements to your web pages if you enable it. You will be compensated if visitors to your site click on those ads. When Google AdSense is enabled on Site Kit, the following information will be reported in reports:
The number of advertisements on your website
Earnings Amount Estimated
Your Most Profitable Websites (to produce this data, you'll need Google Analytics)
Google Analytics
On the other hand, Google Analytics is a tool that enables you to discover more about the people who visit your website. It comes pre-installed with Site Kit as a standard tool. You can use this tool to determine where your visitors are from.
If they used Google to find you or clicked a link, you would also know how they found your website.
Google Analytics lets you see visitors' mobile or desktop platforms to access your website.
Additionally, it will display your visitors' behavior and the websites that get the most time spent online.
Google PageSpeed Insights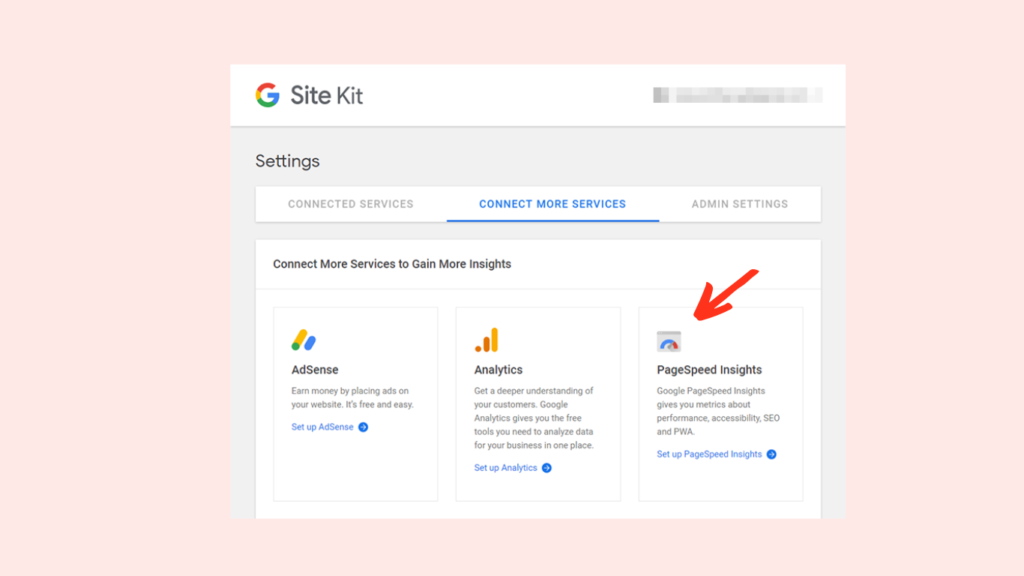 The Site Kit also includes a tool called Google PageSpeed Insights that you can activate. It enables you to monitor the performance of the homepage of your website in terms of loading time. It evaluates metrics and audits using data from the lab and the field to provide a speed score. Additionally, it offers helpful insights into the areas of your website that require improvement.
Data from Google Lighthouse, another tool, is used by Google PageSpeed Insights.
 It lets you view the performance ratings of your other web pages and the homepage. 
Add it to Google Chrome as an extension to use all of its features.
Be aware that the information you'll see from Google PageSpeed Insights and Google Lighthouse requires some familiarity with web development and SEO. 
Expert advice can help you understand how to use such tools for your digital marketing campaign.
Google Optimize
You can perform A/B tests using Google Optimize, among other things. You have the choice to view different results, thanks to it. For instance, you could design and develop two websites with the same goal, launch them, and then compare their performance.
You can improve your website's functionality and user experience through a process similar to trial and error.
You can effectively conduct tests on your websites if you have Google Optimize installed on Site Kit.
You can also integrate additional tools, like Google Analytics and AdSense, to produce data that will allow you to enhance the functionality of your website as a whole.
Google Tag Manager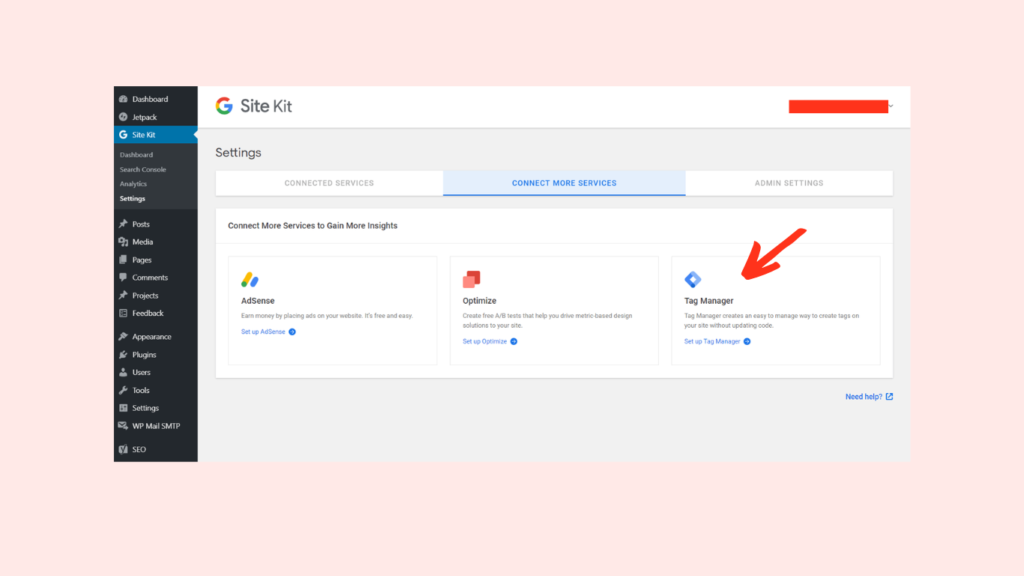 A tool that assists in tracking the effectiveness of marketing initiatives is called Google Tag Manager. It enables you to set up marketing tags to keep tabs on the marketing initiatives that succeed and fail.
 The Google Tag Manager makes working with tags easy, even though they can be pretty technical and complicated.
Your tags will start producing data once you've set them up, which you can enter into Google Analytics. 
Multiple ways can be used to track website activity using this method.
Conclusion
By releasing the Site Kit, Google has released an extremely useful tool for WordPress News Website owners, who can benefit from the properties of Google.
This plugin makes it simpler to connect your News Portal to these services in order to begin monitoring and improving your website. There is no need to install multiple plugins to do the same or alter your files manually. Additionally, you can access the most crucial data directly on the dashboard, and don't need to check other services to determine what's happening.
And if you also want to make a news portal then you can contact us anytime. 7k Network provides a news portal development service.