How to write attractive title for news articles?: Getting confused about how to write attractive titles in your news portal blogs? Why are news article titles important? If you are running a news portal and want to increase the traffic on your news website. Then, make sure you work on the title part. In this article we will discuss why news post titles are important and other things. The 7k Network is the best platform to get all this amazing information.
Why Are News Post Titles Important?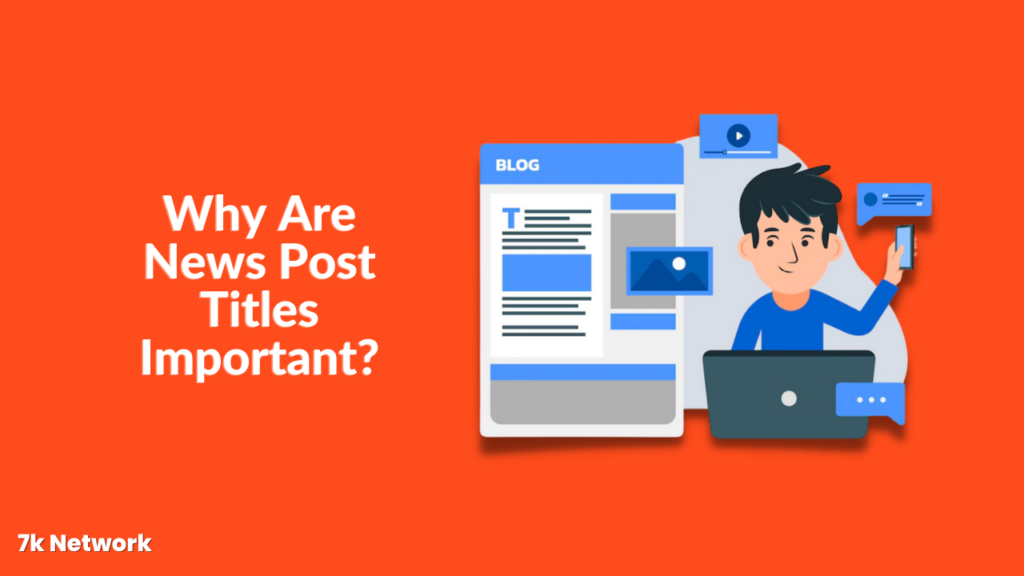 News article titles can influence how much traffic you receive from search engines or social media and how many people click through to read and share your news articles.
Titles Matter in SEO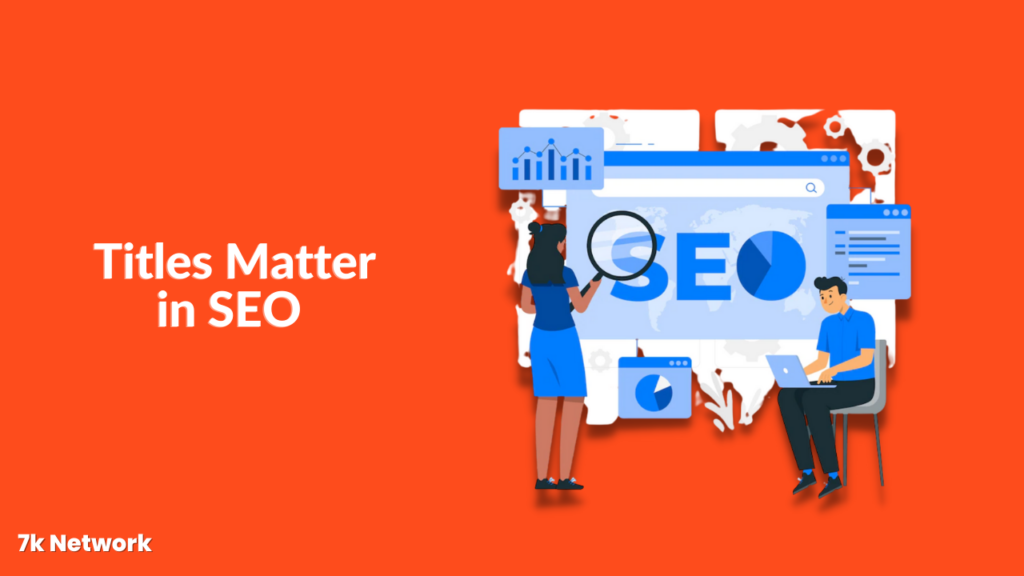 The words in your post's title influence how Google and other search engines index it more than any other terms in your content. You had the best figure out a way to include the keyword in your title if you're trying to rank for it. The reason for this is that SEs use tags to determine the content of posts.
Your post's title serves as an advertisement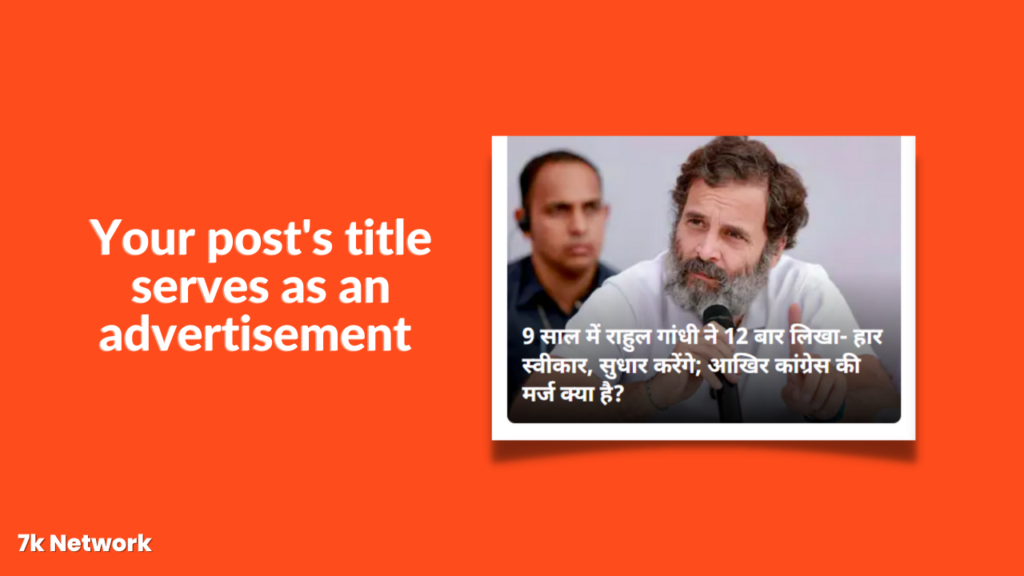 Your post's title, which is only a few words long, determines whether the great majority of people who see it will read it. Individuals are increasingly basing their judgment on the value of postings and whether they'll interact with them on the titles. Your title essentially serves as a mini advertisement for the remainder of your post.
Increase search engine traffic
Writers require visitors to their websites as well as subscribers and other supporters. A clever news article title is the first thing you should write while writing a blog. Consistent website traffic and sales can be generated through compelling content. It would help if you considered these factors when creating a title for a blog because engaging titles can draw readers and new subscribers.
How to write attractive title for news articles?
Even the title of your news post can be used as marketing material. It will appear on social media platforms, links, and search engine results pages. This is why it's crucial to put some time into developing your title. Since it is the first thing readers see, what is said about first impressions is true: you only get one chance to make a good one.
Write concise and direct blog post titles
Create concise and precise blog article titles. In other words, tell readers precisely what the site is about in as few words as possible. Content marketing specialists say blog names should be at most ten words.
According to a study, keeping your blog title between 6 and 8 words will boost the click-through rate (CTR) by 21%. Additionally, the blog title must be concise. Even when you're aiming for conciseness, reveal only a little information.
Use descriptive language and imagery
Descriptive language and images are the most vital tricks for impacting your news article title. Thanks to the imagery in the second post's title, it is obvious what kind of issue you are trying to address with the news article.
It clarifies things by letting visitors know that this news post is for them if they have encountered this problem. Due to this, the second news title would result in a higher CTR than the first one.
Optimize the length of your headlines for readability and SEO
The length of your news title is another SEO consideration. Short headlines run the risk of not providing the details readers and search engines need to find them. Long titles, on the other hand, could put readers to sleep.
Long titles will also exceed the character restriction for SERPs. Readers browsing search results will only be able to see the entire headline if your news post titles are narrower.
Implement the news post list strategy
Using numerals in the blog post title is another method for piquing interest. If you're writing a listicle, the headline should indicate how many tips, advantages, issues to avoid, etc., there are. For instance, "5 trending news of the week."
Such titles pique the reader's interest by promising many answers to a problem. Additionally, including numbers in the title informs the reader that the author's organization will be clear.
Ensure your title contains your chosen keyword
The SEO of your content depends heavily on the titles. The first things that will appear in the SERPs are your title and meta description. These components must be optimized to encourage readers to read the full article.
Moreover, putting the keyword in the title of your news article will help your post rank and get the best traffic.
Engage your intended audience
Additionally, you should ensure that your titles appeal to your intended audience. They should include elements that are unique to your readers. This method can help your articles stand out from the competition.
Try to speak in your intended audience's tone. Use informal language and slang terms if most of your readers are young to better connect with them.
3 Best AI Tools for Title Generating
Let's check out the top 3 ai tools you can use to generate your news article titles:
Jasper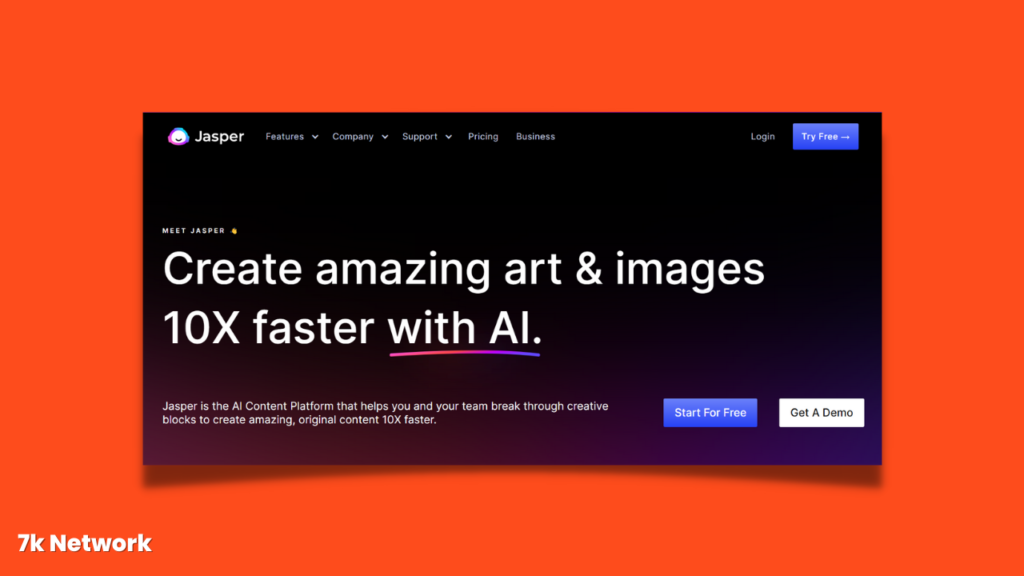 It generates landing pages, blog articles, social media copy, and other marketing content using machine learning and natural language processing. According to the business, it speaks 25 other languages and creates only wholly original content, search-engine-optimized content.
Jasper has attracted 50,000 users and counting because of its benefits, which include providing a 100% money-back guarantee within five days.
CopyAI
You can create a product description, tagline, meta description, or headline using Copy AI's user-friendly interface. In order to help the tool understand how you want the content to be presented, briefly describe the subject, object, or service.
Copy AI will ultimately generate a list of ten choices for you. You can use the tool again to get more options and suggestions.
Writesonic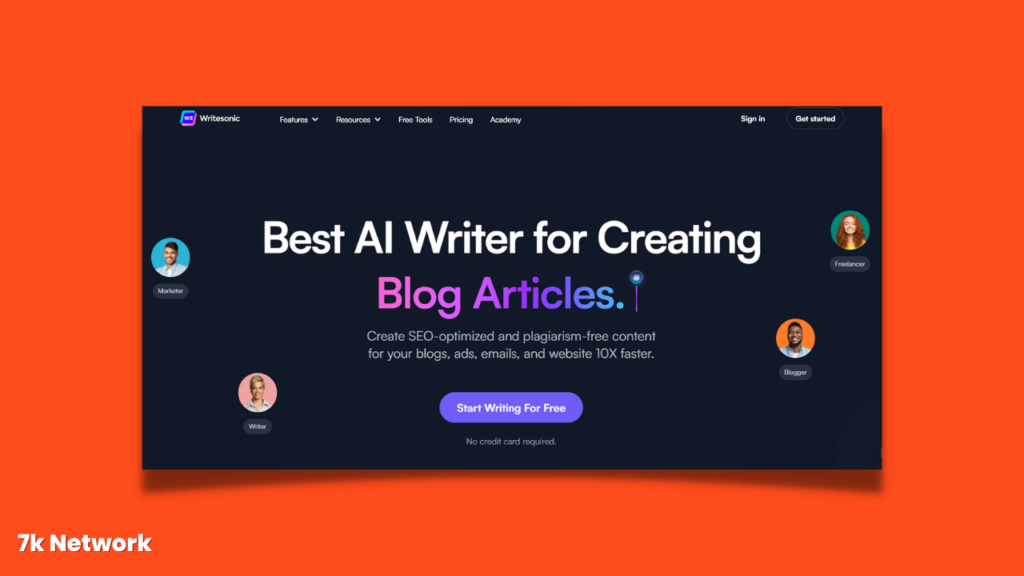 Writesonic is an excellent tool for those who desire to put their thoughts to life without experiencing writer's block. This program will assist you in producing material swiftly and efficiently.
No matter what you're working on, you'll be able to complete the task swiftly and effectively with the support of more than 60 potent AI writing tools. You can trust that Writesonic will produce high-converting content because it was used during its training.
Therefore, in this article we have discussed about How to write attractive title for news articles? So title is important for the blog and it works for ranking the news article on google. You can also take content writing services from the 7k network to get the best response on your news portal.