Specialized journalists known as "digital journalists" are responsible for producing enhanced news content for the internet and social media. They will regularly conduct research, confirm facts, and write stories. They will then find audio and video to accompany them.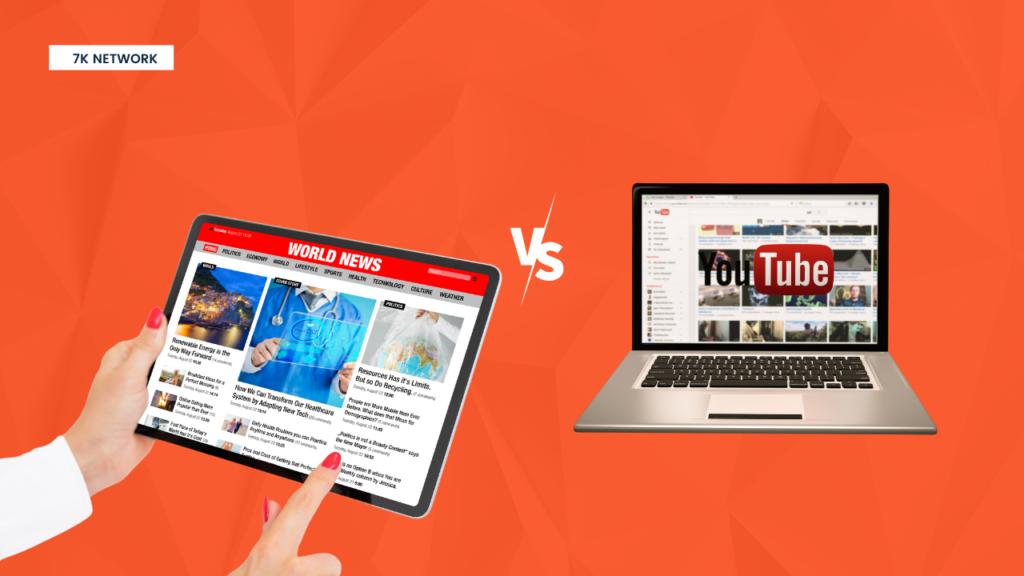 Going to the scene of a murder or other breaking news event like a fire is one possibility, but it may also just be giving people a voice to fight for what they believe in. The journalist will then conduct interviews for use on air, as well as write articles for the news website and produce videos for social media.
These journalists are frequently the first to break a story because consumers now typically hear about breaking news on social media or the radio rather than through television or a newspaper.
No two days are ever the same in journalism, but a day in the life of a digital journalist might include:
Story creation and research, whether done in person, over the phone, online, or in print.
Coordinating many times a day with other members of the news team to discuss stories.
Monitoring leads.
Visiting the location of a breaking news event.
Interview preparation and execution.
Composing content to be used online.
Processing audio and video for broadcast and web use.
Creating supplemental material for social media.
Career options for digital journalists
The market for digital media is enormous. A job in digital media offers a wide range of opportunities, incredible benefits, and exposure on a global scale. Any professional path in this subject can be chosen based on interest and desire. You need a bachelor's degree and the relevant certification from a recognised digital media institute in order to pursue any of the greatest digital media occupations.
To help you decide a good career option, below are some of the top career options in digital media :
1. Videos Editor and designer
These days, audiences adore graphics and videos. A new career in digital media has been made possible by this new trend. You may work for a media company that produces videos of instructional, daily soap operas, and serials. The video editor embellishes the videos with effects, frames, captions, and more. New videos, including animated ones, are designed and produced by the video designer. This is a career that anyone with experience using video editing software can pursue.
2. Website Designer
Websites serve as online business cards for companies, so they need to seem appealing and well-kept to draw in potential clients. One of the appealing jobs in digital media is website design. You must have completed a diploma or degree programme in computer engineering or a related field, as well as a website design certification programme from a recognised digital media institute. To reflect a digital business brand, a website designer creates graphics, icons, logos, and other brand aspects for businesses.
3 . Illustrator :
The profession of illustration is one of the top digital media careers for creative people to enter. To draw in more consumers and leave a good impression on audiences, illustrators produce illustrations for businesses or advertising agencies. You need to be artistically inclined and imaginative to become an illustrator. To have a successful career as an illustrator, you might enrol in a specialisation course in illustration and graphics design.
News portal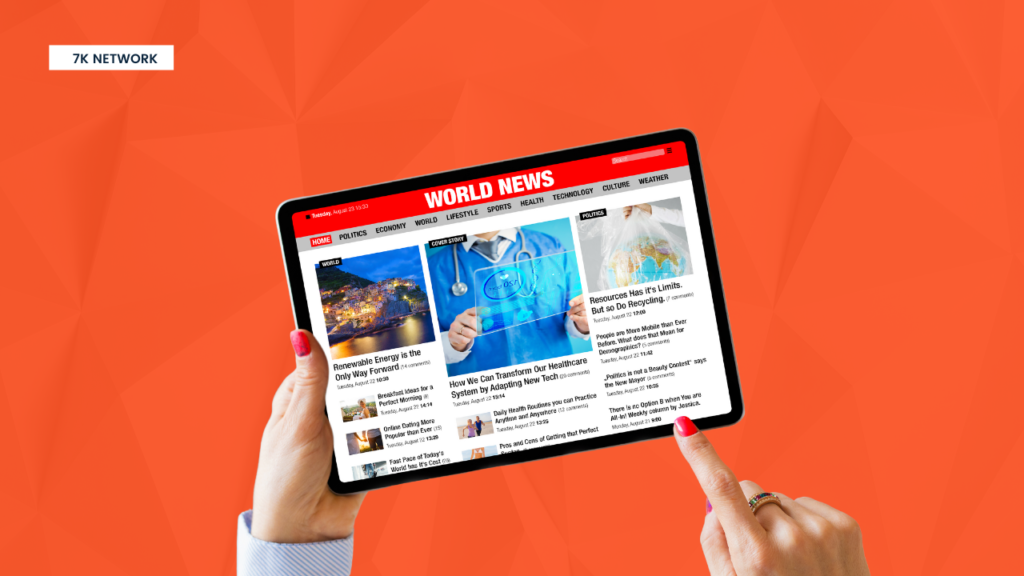 For the national, regional, and local press, news portal journalists conduct research and compose stories to publish on their news portal. They cover news, politics, sports, the arts, and business in addition to these other topics. Additionally, they feature human interest stories, entertainment, and local and national news.
The field of news portal journalism encompasses a variety of earning sources. Young journalists often type up the stories that are trending on social media and will gain more traffic from them. Correspondents are experts in a certain area or field, but feature writers, who explore a subject in greater depth, may adopt a more personable tone that will help them to get high level traffic on news portal and just because of it they will get approval of google adsense.
Young journalists who just starts a fresh news portal may get difficluties because of less knowledge of digital journalism and technology related to it. Like video editing, content writing, wordpress news portal operating, graphics designing etc. The multiplatform nature of news portal journalism makes local stories more powerful.
Responsibilities
Your responsibilities as a news portal news publishers will be to:
Seeking out and investigating stories via your contacts, press releases, and other media attending press conferences and asking questions attending a variety of events, such as council meetings, building contacts in many areas to maintain a flow of news, such as with the police and emergency services, local council, community groups, health trusts, press officers from a variety of organisations, and the general public.
Daily news publishing on a news portal may get you a high traffic on your news portal and with the help of which you will get Google adsense approval easily. With high traffic and quality content you can earn more. There are many earning sources for the news portal like banner ads, subscription, google adsense etc.
When covering significant events, creating and uploading news content for the newsportal website is known as "live" online reporting or real-time blogging. This is a growing area of work.
You Tube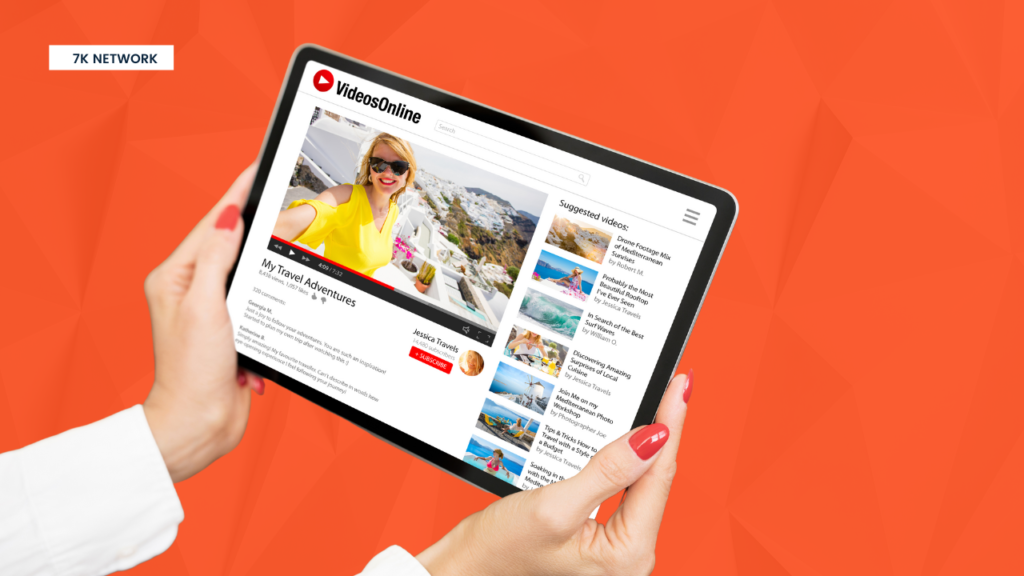 YouTube is committed to enabling the future of video journalism. The YouTube platform is a diversified news ecosystem where independent news providers can flourish alongside more established news organisations, and the content on these many channels varies in significant ways. Independent channels, for example, are more likely to be concentrated around a particular personality, frequently someone who had no public profile before becoming well-known on YouTube, and are more likely to ask for donations directly from viewers. Additionally, in December 2019, independent channels were generally more likely to bring up or focus on conspiracy theories and adopt a critical tone toward the major themes of their videos than channels connected to mainstream organisations.
Why are journalists suited for YouTube?
Enhancing audience expansion
The goal of news publishers' use of YouTube is to increase audience growth. That indicates that billions of viewers are using YouTube to find visual material.
Global consumers view billions of hours of video content on YouTube every year.
Take the over 96 million views that the Japan earthquake films on YouTube have received, for instance.
90% of teenagers watch videos on YouTube, and journalists may use it to gain millions of admirers with just one upload.
Income from Monetization
The only source that consistently makes money is YouTube. The YouTube platform will permit the producers to earn money from ads based on the performance of their channels.
By taking into account the views, subscribers, and watch time, it enables the creators to take part in YouTube's partnering programme.
Audiences Ongoing Engagement
Normal audience makers can see how YouTube has demonstrated its influence on advancing one's profession without leaning in.
As people share and comment on the video material, news outlets and organisations can build a strong fan following.
It assists in maintaining massive audience engagement.
When the YouTube journalism channel's audience engagement is strong, the following results:
Have subscriptions to the videos you enjoy.
The viewers can ask news organisations questions, and the news channel's creator will respond through the delivery of video material or in the comments section.
Conclusion
Most digital journalists begin their careers with local or regional publications. After a few years as general reporters, a lot of people advance to senior or chief reporters, or expert writers of some kind, including local or topic-specific correspondents, or feature writers.
The use of YouTube especially to deliver the news will enhance the news organization reputation globally. For example, if we take BBC, CNN, etc. they are not available in all locations as small screen news channels, and it became easy for all the audiences to find those channels on YouTube.
Career development depends on your performance and initiative. The skills learned on a local or regional newspaper, or through a training scheme, are relevant to reporting in all media and there is more movement from newspapers to other types of journalism than vice versa.
Learning extra skills that enable multitasking, such as video skills or web design, can be a good way to progress in your career. Here at 7k Network we provide you both the services. So better choose wisely.