To become a writer in a news portal you do not need any specific degree. You just need some qualities that makes you a good content writer. In this article we will discuss about the required skills to become a content writer for a news portal. Let us know in detail.
Who is a Content Writer?
A content writer is a talented individual who focuses on producing relevant copy for quality content across various platforms, including blog posts, social media, white papers, e-books, descriptions, and more.
Every website has a specific audience that expects the most valuable content to attract customers. The writer collaborates with the company to learn their voice and gather the most accurate data.
7 Key Skills of a Writer for News Portal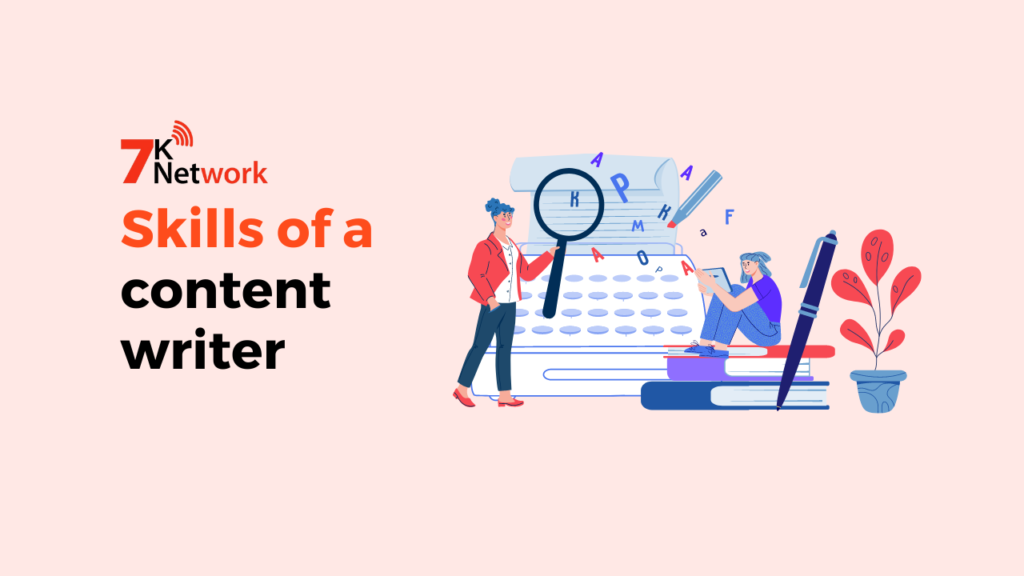 Writers of news website content who are excellent and well-known can demand high pay. You have the choice to work remotely from anywhere as a full-time employee or as a freelancer writing website. Additionally, you have the freedom to decide which subjects interest you. Here are the ten crucial skill sets that every news web content writer needs to develop.
Outstanding writing skills
Your message should be crystal clear when writing for a news portal; only then will it resonate with the audience. You have a good vocabulary, grammar, and spelling in your writing. You cannot establish credibility or the readers' trust if these are inaccurate. Don't forget to check your grammar, punctuation, syntax, spelling, etc.
Understand your audience
News portal content aims to produce more traffic by providing useful information. Writing in a way your target audience will benefit is crucial. As a web content writer, you should gather information about your audience before writing any content. Examine your web content through the eyes of your target audience.
Research skills
Nobody can know everything. Research is essential for news portal content writers. Read as much information as possible from others news articles, blogs, social media trends or any famous person speech. A great news portal writer filters through the research to find relevant information supported by logical statistics. 
SEO understanding
Freelance and full-time website news content writers should be well-versed in SEO-friendly titles, keywords, and descriptions. You must optimize for SEO to succeed as a website content writer. The only way for readers to find your content and for it to rank higher is if you use SEO.
Proofreading and editing
This skill improves the value and quality of website content while reducing the need for re-writing. Typographical, grammatical, and overused word errors can all be reduced through editing and proofreading, raising the content's general caliber.
Intelligent creativity
Being creative involves thinking outside the box and drawing inspiration from your surroundings. One of the best ways to increase your creativity is by taking inspiration from rivals and coworkers. Experimenting with various ideas and tones means being creative by stepping outside your comfort zone.
Organizational skills
Your ability to organize should extend beyond maintaining a neat and orderly workstation as a website content writer. It ought to appear in your content. The website content is neat and clear when it is well-organized. High levels of concentration and focus are also necessary for well-organized content to make sense and flow naturally.
How to Become a Writer in 6 Simple Steps
No one is claiming that it will happen overnight. But if you give each subsequent step your undivided attention, patience, and daily effort, you'll make consistent and measurable progress.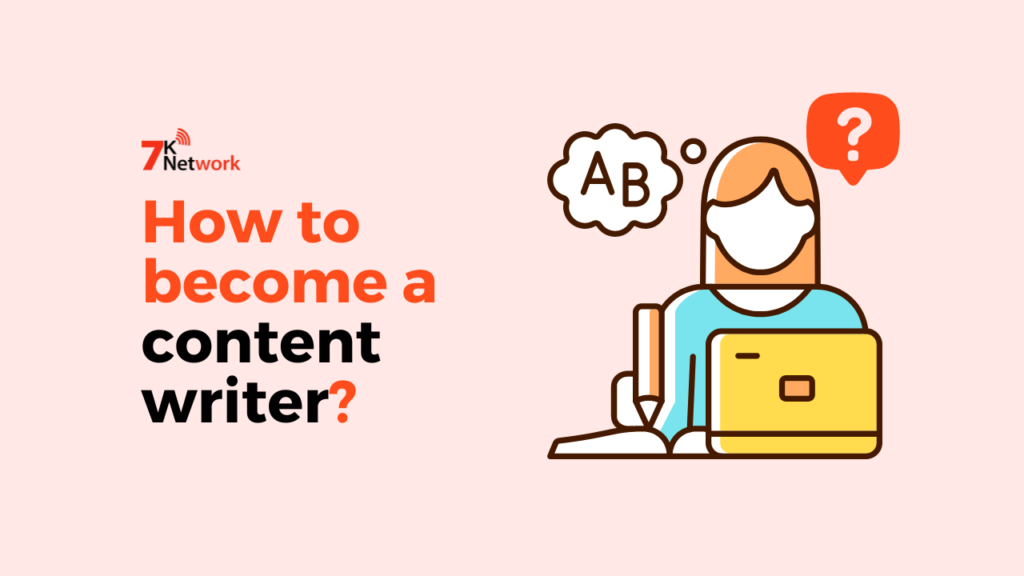 Improve Your Reading Skills
Everyone understands that most of the best writers are desirable readers as well. Over time, you will subconsciously internalize all the important components of the text; you will use them without realizing it. Reading also inspires you. Additionally, it gets simpler to write down ideas as you come up with more of them.
Write Everyday
Practice makes perfect, as with everything in life. You will probably make little progress if you keep your writing to three monthly news articles. However, if you write each day, you'll notice that the process is getting simpler. Most importantly, you'll start to take more pleasure in it. Working on your strengths is always more enjoyable. Setting a goal for how many words you will write daily is a great way to achieve this.
Enroll in an Online Writing Course
There are a lot of different courses online for people who want to become writers. This focuses specifically on becoming a better copywriter or being more persuasive with your words. It takes a reasonably unconventional approach, but it works. It is also how you improve your skills.
Concentrate on "Deep Work"
You need a distraction-free writing space to produce your best work. Only when you are completely absorbed in your writing can you do the "deep work". Before starting each day, week, month, etc., be aware of your goals. Automate your workflow with project management tools to make more time for in-depth work. Choose one task and focus entirely on it for 40 minutes to an hour or two.
Join a Writing Group
No author is an island. It is always early enough to join an online writing group, get to know the other participants, and start learning from and teaching others what you know. Put yourself in circumstances where you'll meet other writers, especially those drawn to genres that interest you. No matter what stage you've reached, both of you have helpful information to share.
Keep It Short and Sweet
Stay on topic and avoid deviating from it. It is acceptable to touch on related issues, but you must prevent combining various concepts in one content. It will disrupt the user's reading flow. According to many authors, the first round of editing your content piece should be devoted to removing any points that don't relate to the subject.
Top Writing Tips for Beginners
Here are some beginner tips if you've never written anything before but want to learn how to write content.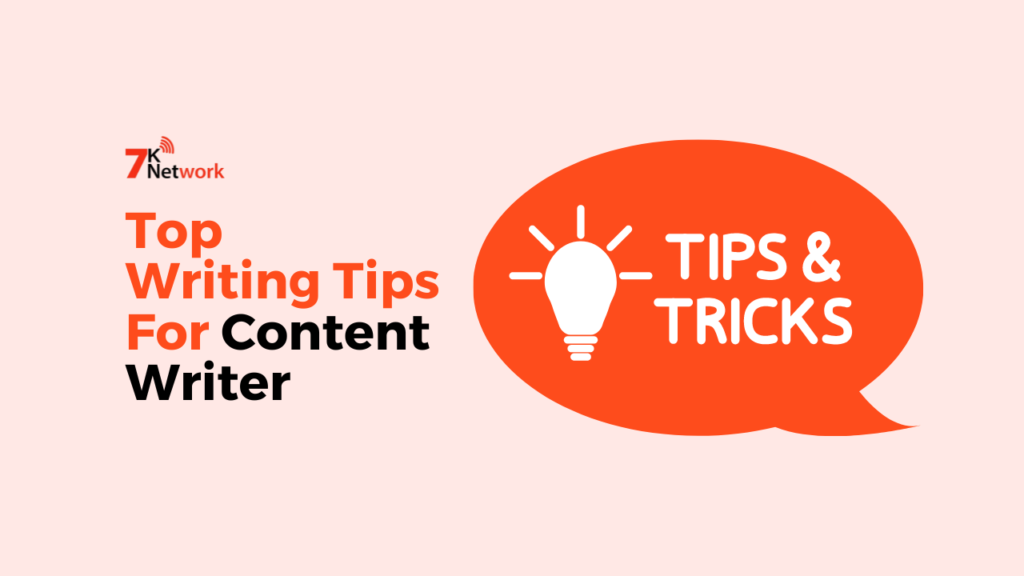 Importance of Headline
It is important to pay attention to the headline of the content. Beginners should pay special attention to how they frame their headings. The simplest method is to look up related articles and see how the title is organized.
Provide Value with Your Content
The information should be worthwhile. The content piece should allow your audience to learn something. Make everything enjoyable by becoming a storyteller. If you're writing for young readers, make your content more captivating and catchy. On the other hand, the writing should be formal and concise for CEOs and business professionals.
An Important Conclusion
Finish strongly and let your audience's minds roam after the conclusion. The trick is summarizing your article's explanations while leaving your reader with a lasting impression.
Best Content Writing Tools for Writers
The following are some of the best tools for optimising your content writing experience:
Grammarly
It is a fantastic tool for content writers because it helps you check your spelling and grammatical
errors and offers writing improvement suggestions.
Google Sheets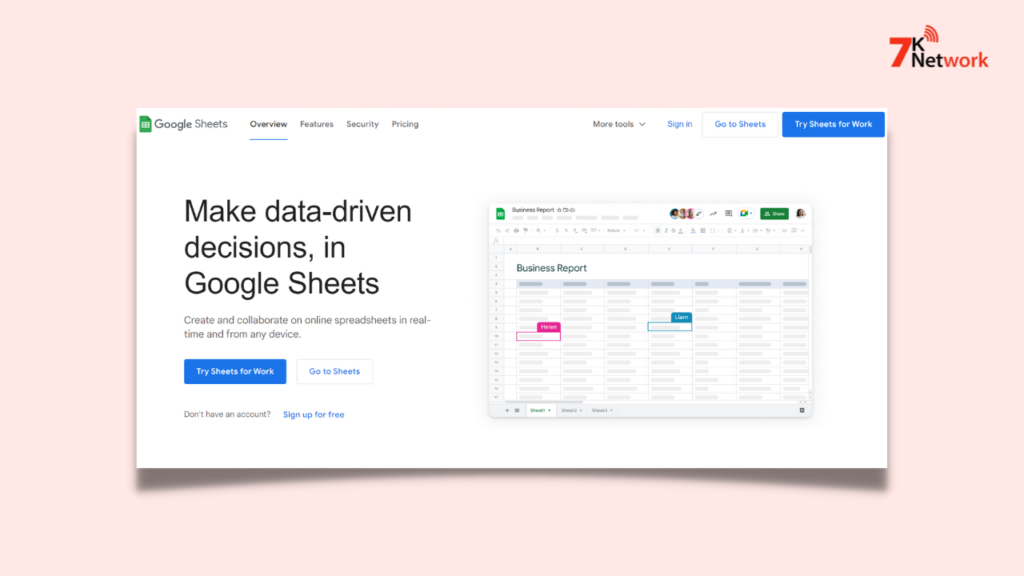 Google Docs is an excellent tool for managing your article or blog post ideas and outlines. It also allows you to collaborate easily with other writers.
Semrush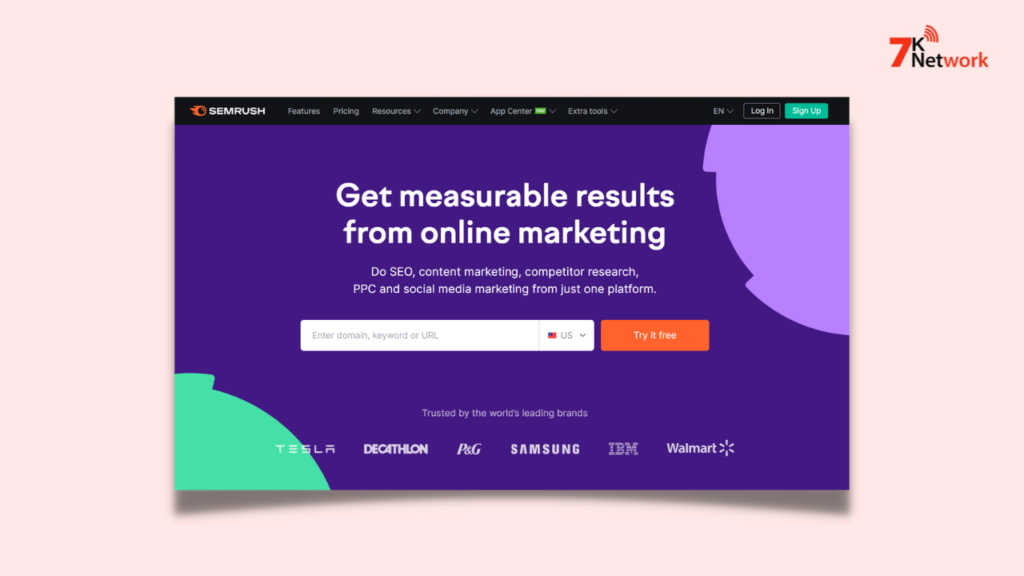 Using this tool, you can quickly find pertinent keywords and subjects to write about, making it an excellent research tool.
Yoast
Yoast is a fantastic WordPress plugin that assists you in optimizing your articles for SEO. It offers suggestions on how to make your writing better as well.
WordPress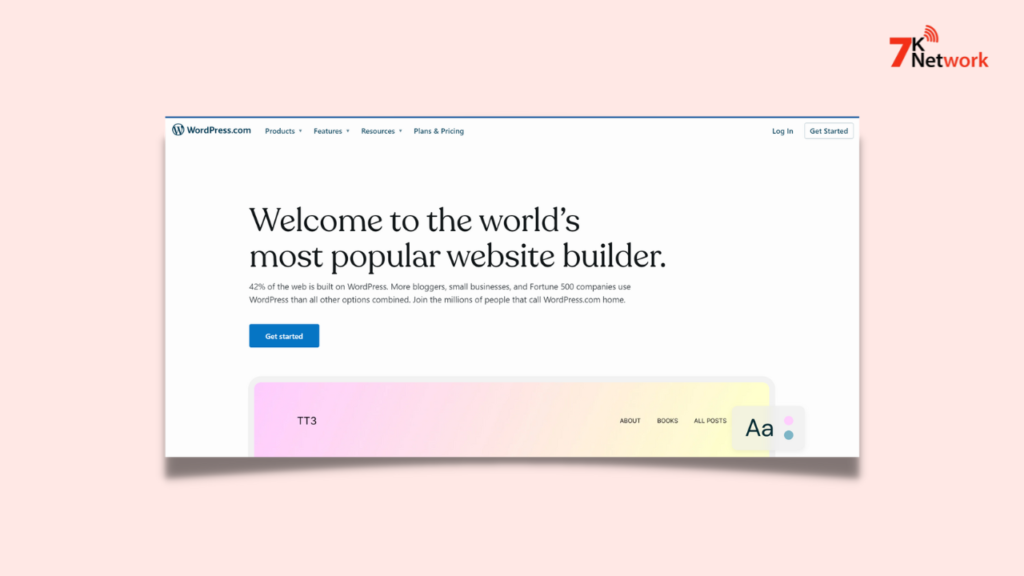 WordPress is an excellent blogging and website hosting platform. It's simple to use and packed with features to assist you with SEO and content promotion.
Medium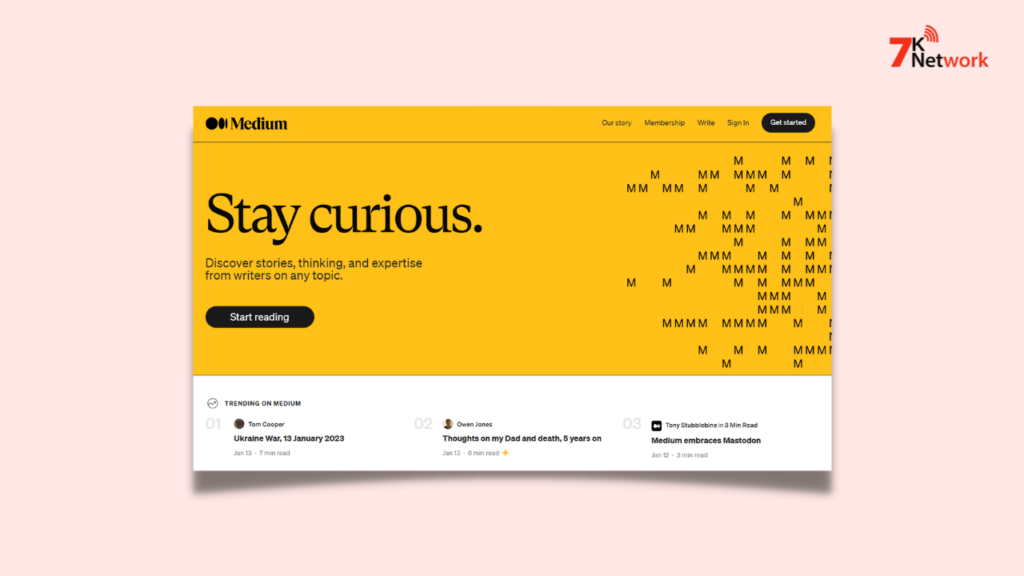 Medium is an excellent platform for distributing your articles and reaching a new audience. In addition, it's a fantastic place to network with other authors and grow your fan base.
Canva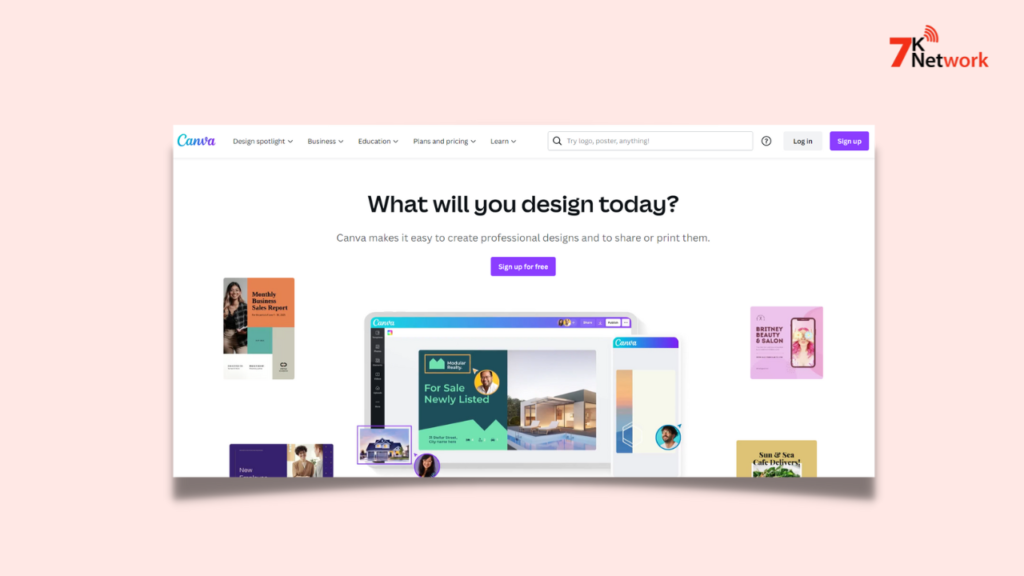 Canva is a fantastic tool for designing images for your blog posts or articles. It's simple to use and includes numerous templates to get you started.
Conclusion
One of the best career options available today is content writing. The demand for content writers is high, and you can easily break into the field with some practice. Every business requires a great website and great content for effective digital marketing. If you can deliver on that, you will be in high demand. You can also contact the 7k network to get your news portal's best content-writing services.