accredited journalists: Accreditation is defined by the Government of India as "recognition of news media representatives by the Government of India for the purpose of access to sources of information within the Government and also to news materials, written or pictorial, released by the Press Information Bureau and/or other agencies of the Government of India."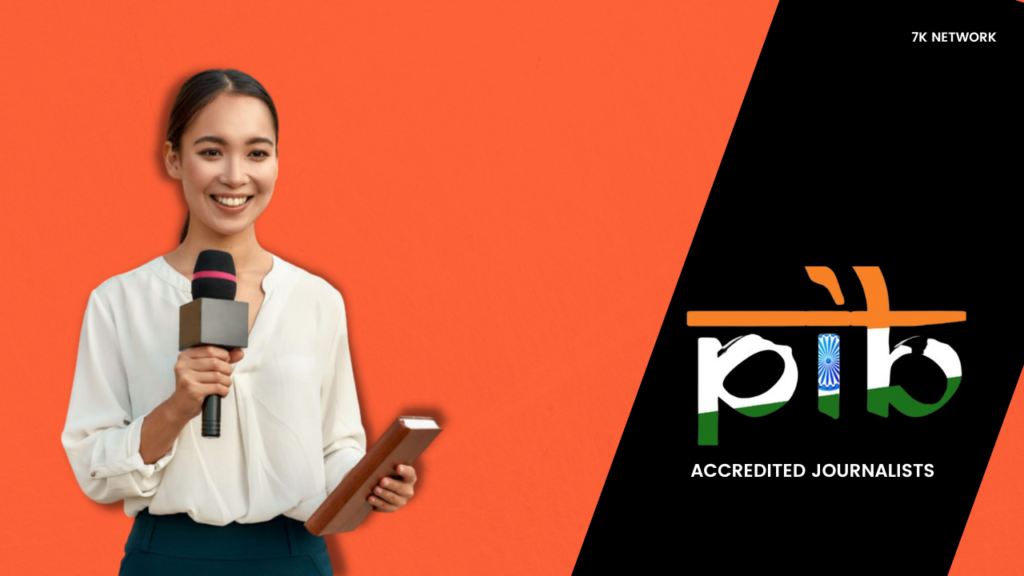 A new policy on journalist accreditation has seen the government publish a plethora of regulations for the media. According to the Central Media Accreditation Guidelines for 2022, a journalist's accreditation may be revoked if their actions endanger national security, sovereignty, or integrity, cordial relations with other nations, public order, or if they are charged with a severe crime. The majority of the rules are taken from Article 19(2) of the Constitution, which lays out the limitations on the right to free expression that is given to every person of the nation and is meant to act as a guide for the press and media.
The Ministry's standards pose further issues because they provide government-nominated officials sole authority over whether to suspend or revoke a journalist's accreditation based on their assessment of what is slanderous or harmful to India's sovereignty or integrity.
The representatives of various media organisations may apply for accreditation through the Central Press Accreditation Committee (CPAC), which is chosen by the Indian government. It includes a maximum of 19 other members and is presided over by the Principal Director General of the Press Information Bureau. The government's central agency for providing information and updates to the media about the administration and its actions is known as the Press Information Bureau, or PIB. It serves as a communications hub for the central government, to put it simply.
How to become a accredited journalists?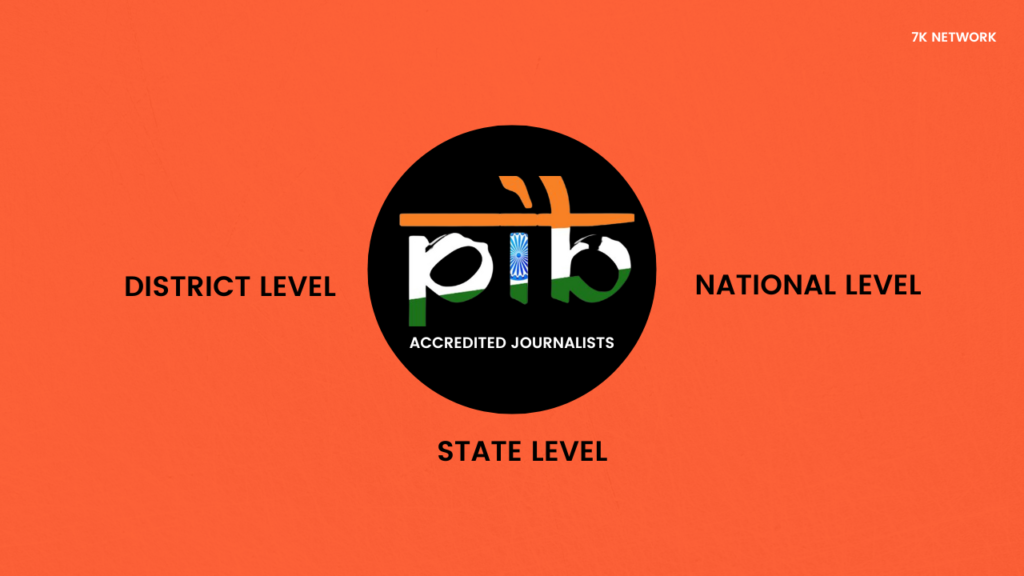 Accreditation is done basically at three  levels – National, State and district level
1. National level : Reporters, Editor, News reporters from Delhi/NCR region are allowed to take part in accredentiality at national level also called PIB accredited journalists. These journalists are benefited through various government schemes like housing, medical or tourism etc. Moreover the PIB accredited journalists are the one who take part in high security organised programs and also in all governmental delegations. 
2. State level : Every state has their own information office that provides accredentiality to the editors or the news reporter with few benefits such as:
They are invited for coverage of big news around the city that could be crime scene information, a reputed minister's entry to the city etc.
Additionally these journalists are also benefited through various government schemes.
Web media reporters are also given registration but under certain criteria.
3. District level : District information office provides the form for the accredentiality process. These journalists are all benefited with financial support, housing, insurance and various other government schemes.
What exactly does it mean to be an accredited journalist?
An accreditation is more than just a declaration that you are a member of the media. Accreditation gives journalists access to a number of advantages, including credibility and simple access to various government agencies, including access to prohibited areas.Journalists can enter government buildings and attend official events with an accreditation.
A few of these are:
1. Availability of the accreditation directory and phone book (also accessible via PIB's website)
2. Consistent access to government news.
3. News organisations and accredited journalists are eligible for custom duty exemptions on imports of professional equipment, such as laptops, typewriters, and fax machines.
4. A qualified journalist may apply for a one-time ex-gratia relief under the Journalist Welfare Scheme for himself or his family on an urgent basis.
Beginning on February 1, 2013, it went into effect. The Ministry of Information and Broadcasting maintains a fund that provides financial support of up to Rs. 5 lakh to the journalist's family in the event that they are experiencing severe challenges as a result of the journalist's passing. (This can be accessible by journalists who are not accredited, provided they follow certain rules.)
5. An accredited journalist is also entitled to a 50% discount on all train tickets for travel related to legitimate press work. Family members are eligible for the discount and may use it twice per year.
6. Benefits made available under the Central Government Health Scheme, such as OPD treatment in their respective dispensaries, are also provided to accredited journalists.
7. Access to press lounges, priority phone connections, press tours organised by the PIB, hospitality grants, and housing that complies with Ministry of Urban Development regulations are among the additional advantages. Depending on the laws of each state, this might change.
Benefits to accredited journalists from government
The government provides pensions to journalists so they can have quiet post-retirement lives while working nonstop. Indigent journalists who have retired after 20 years of employment are paid a monthly pension. Currently, a monthly pension payment of Rs. 10,000 is made. Currently, 218 journalists receive a monthly pension.
The gratuity ceiling for eligibility to pension was raised from Rs. 2 lakh to Rs. 3 lakh, and the annual income ceiling for journalists while they are employed was raised from Rs. 2 lakh to Rs. 3 lakh, in order to allow a greater number of journalists to benefit from this programme.
Journalists in Delhi-NCR effectively have access to government facilities with a PIB accreditation card. Journalists in other regions of the nation must apply for press credentials provided by their respective state governments.
A Central Government Health Scheme (CGHS) card, which ensures free treatment at specific hospitals, and reduced rail fares are additional benefits received by journalists with government accreditation.
Select accredited journalists are also entitled to a limited number of government bungalows. However, the government is thinking about reducing or eliminating this benefit.
Conclusion
The correspondent/cameraperson must submit their photo, the PIB form that is available on the website, salary slips from both her current and previous employers, byline clippings, a letter of resignation, a letter of recommendation, certificates of academic and professional qualification, and more in order to be considered for accreditation. A freelancer must additionally present a chartered accountant-verified income certificate in addition to these records.
According to their periodicity, newspapers requesting accreditation must submit a Registrar of Newspapers for India [RNI Registration of News Portal] certificate, circulation information, and issues from the previous six months to a year. The requirements for web media or news portal website include, among other things, submitting information about news subscribers, evidence of site updates, and a domain registration certificate and when the submission is done and documents are accessed then that completes your accreditation process.