How to find image for a News Portal? Are you running a news portal or a beginner for the news portal? Looking for the image source for your news portal? If you are worried about all these questions then you are at the right place. The 7k network is the best platform where you can easily get ideas to get the best pictures and tools for the images.
Top Reasons for Using Amazing Images in News Articles
Images play an essential role in news websites because people connect emotionally with ideas.  For example, if you are covering an accident story, add pictures to it. People can imagine what happened and connect with the story easily.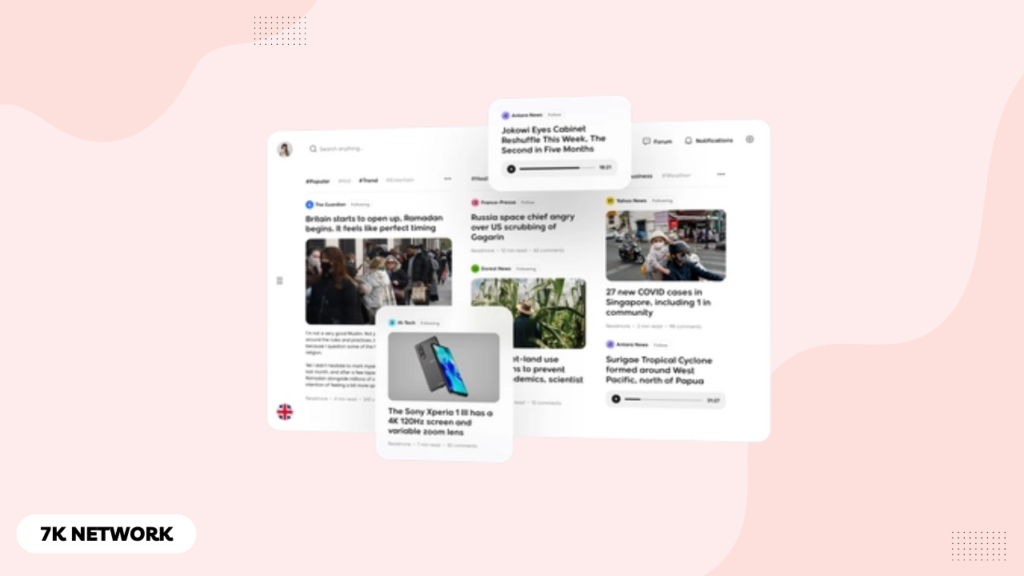 Audience Prefer Visuals
It's not merely a result of how quickly we can absorb graphics, animation, and video in the modern era, which leads to our preference for those forms of media over text. Additionally, visuals are easier to recall and absorb. They are easier to find than ever. When you write news on your new;'
s portal, the audience can relate it to the image and their imagination.
Visuals Increase Organic Visibility
The methods by which individuals use and engage with Google search are changing along with it. More search verticals are currently dominating search.
When you are running a news portal, visually increase organic visibility that will enhance your organic traffic. Audiences admire news articles with images so they can relate to them.
Visuals are Easier to Remember
Visuals are not only more noticeable at first glance; they are also simpler to recall. When relevant and well-researched text is accompanied by images, it has a considerably higher chance of lasting in the minds of its readers.
Visual help can increase learning by up to 400% and are 60,000 times more quickly digested than text alone.
Most people can retain visual information better, clearly, and longer than writing words alone.
How to find image for a News Portal?
5 Sites for Free Stock Photos For News Portal
If you are running a news portal, you definitely need images for your article, especially copyright free. We are sharing some of the top well-known websites for their stock images. So, getting the perfect picture for your news portal will be easy.
Freepik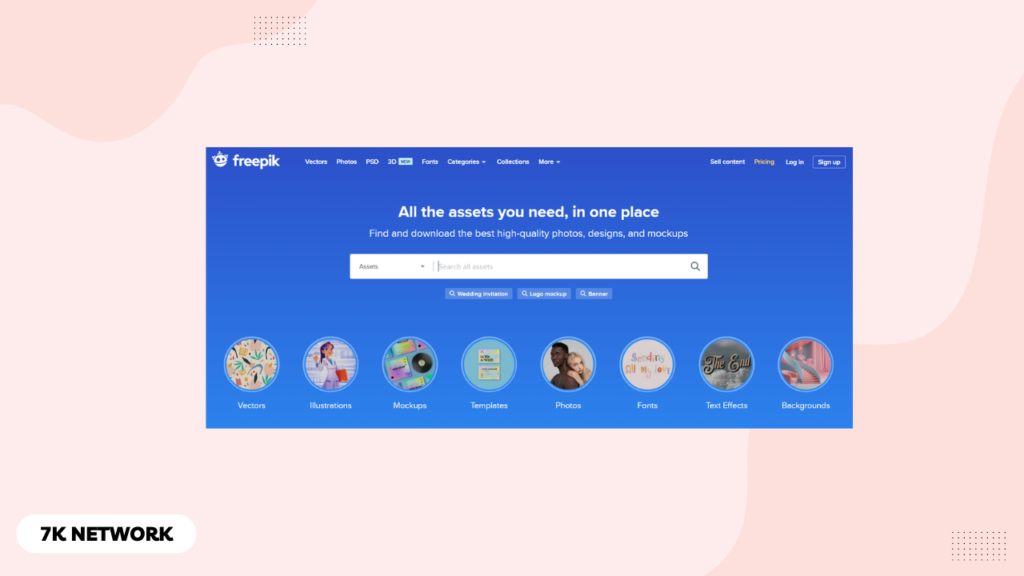 Freepik is a potent search tool that aids users in locating no-cost, premium stock photographs and other visual resources, including vector images, drawings, and PSD files. You can download many graphic materials and use them for any personal or commercial design project.
Freepik's search engine features robust filters that make it easier to find any resource, including orientation, colour, style, and others.
Users of Freepik can download graphic resources in formats compatible with Photoshop or Adobe Illustrator.
Pixabay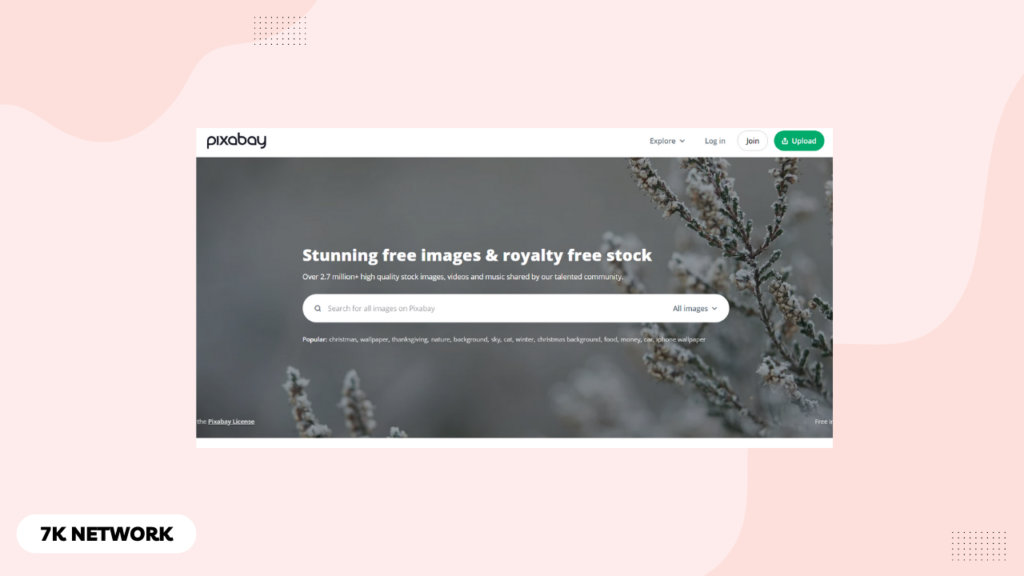 This website provides a massive archive of high-quality photos. It has a slightly stronger business and marketing, frequently beneficial for news writers and portals. Pixabay also offers free vectors and drawings, which is a significant advantage.
Pexels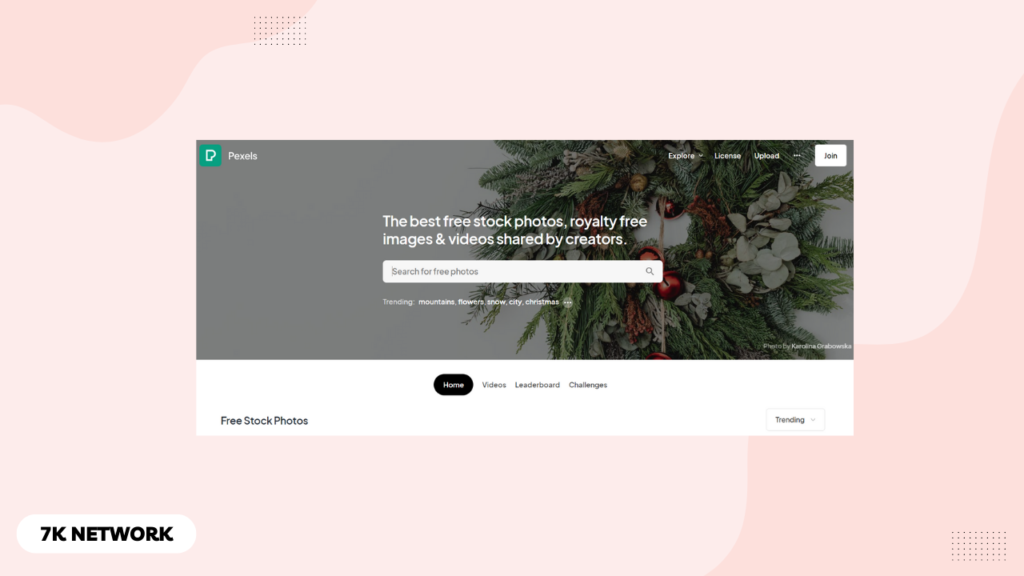 We could only write about free stock pictures by mentioning Pexels. Their extensive, well-organized library of free stock pictures is one of the most carefully selected on the internet. Additionally, they offer no-cost stock videos! Many News portals use Pexels as their primary image source.
Vecteezy 
Vecteezy features an extensive collection of high-quality free stock pictures. A few features distinguish this website from other stock photo websites. In the beginning, the website has a more powerful search engine that enables you to filter photographs by colour, orientation, style, the number of people in the photo, the age of the models, and more.
Vecteezy offers model and property releases that have been duly signed.
It safeguards users (and their designs) from any legal liabilities – a fact that many other free stock photo sites ignore.
Finally, each photo submission is manually examined for quality by Vecteezy's content team members.
This implies that their photo collection has been appropriately curated, providing a high-quality standard.
StockSnap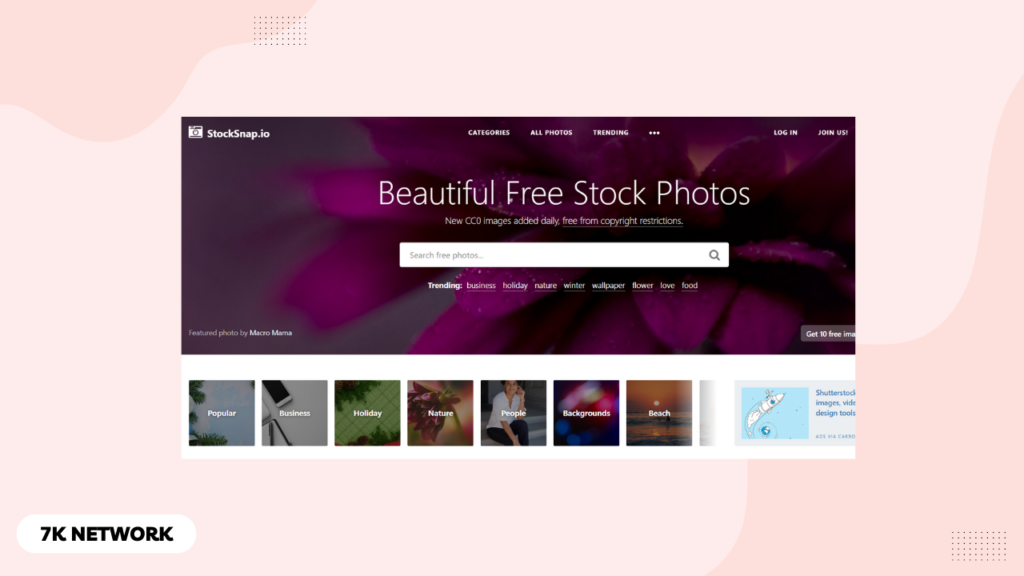 StockSnap.io features a vast collection of high-quality free stock pictures and images. The site also offers a handy search function that makes it simple to look among the thousands of photographs that are offered.
The site tracks views and downloads to help locate the most famous photographs.
It adds hundreds of new pictures, all public domain and free to use without any attribution.
Unsplash
Unsplash has become one of the top sources for stock photographs, with an extensive library of free high-resolution photos. The Unsplash staff sifts through new entries and highlights the best images on their homepage.
5 Free Tools for Designing Stunning Images
We all know that images play a crucial role in news articles. If you are running a news portal, having the best content images is essential. Images also attract the audience's mind and increase traffic. Moreover, for SEO purposes, images have different importance in ranking the news portal. Let's learn about some fantastic free tools that help you design the best images for the news article.
Canva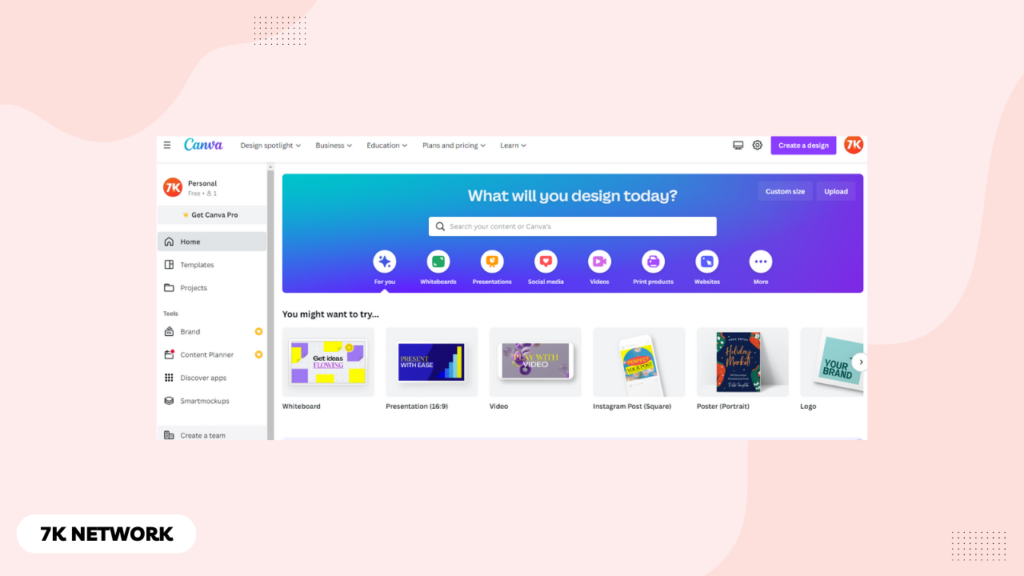 You may use Canva for nearly any digital project, making it one of the most flexible free tools available. It includes templates for proper image scaling on all major social media platforms. 
Additionally, there are model text and image layouts that you can use whenever you need some inspiration.
Along with a wide range of text editing tools, you have access to a library of free graphics for your image.
You can use the free photos provided by Canva, pay a nominal price for others, or submit your own.
Pixlr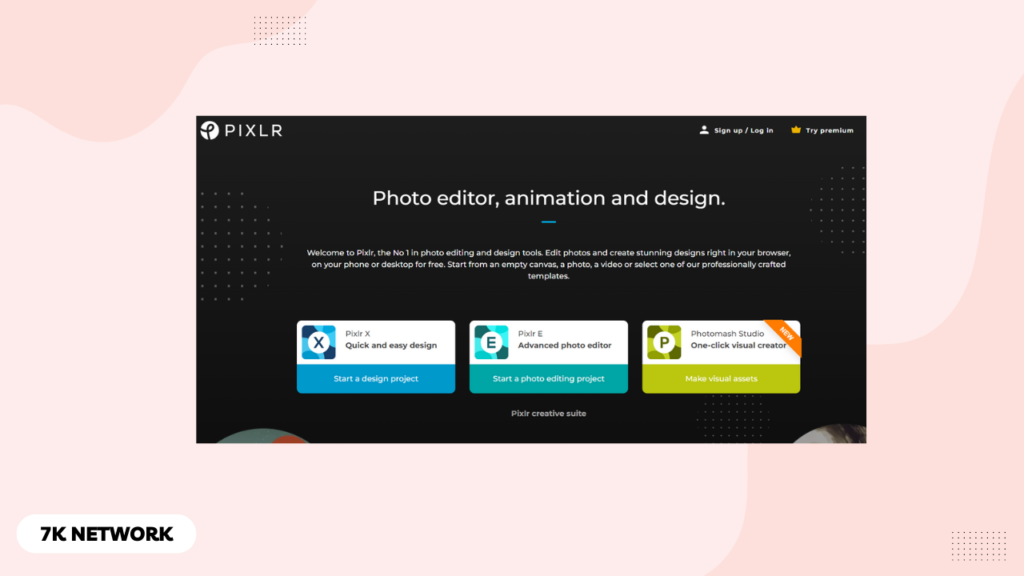 Pixlr offers software versions and tools powered by artificial intelligence. It has the appearance and feel of solid graphics programmes such as Photoshop. Express is another tool that may be used to create and edit social media photographs swiftly.
There are several options for borders, layouts, overlays, effects, and other elements.
Using your webcam, you can make or upload images.
Pixlr, on the other hand, is built on Adobe Flash.
You should change its configuration for your web browser to function correctly.
Snappa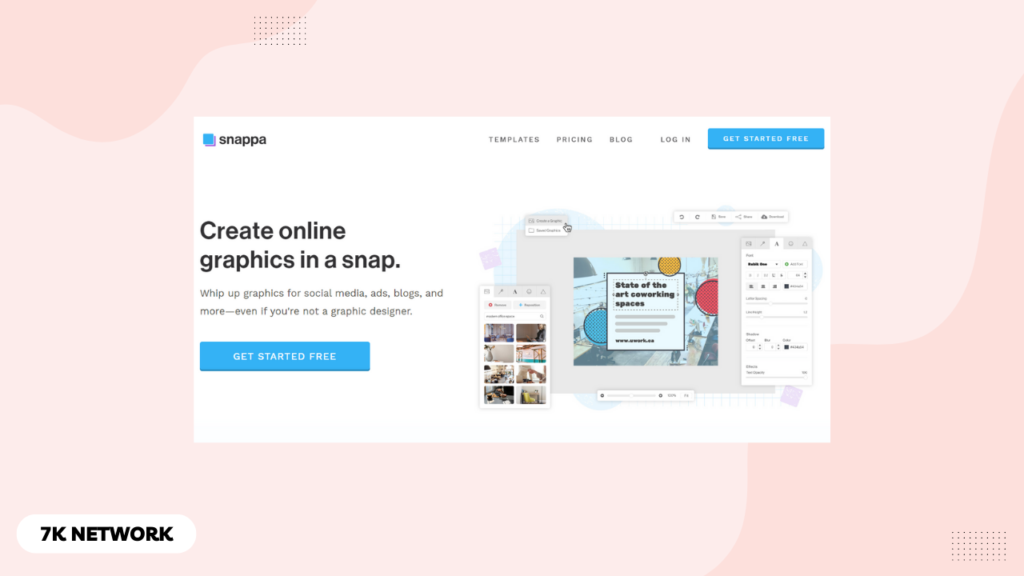 The scheduling, graphics, text, and tonne of stock photo possibilities that Snappa offers are all impressive. You can still benefit significantly from the free version even though it only allows two social profiles. One cool feature of Snappa is the ability to click away the background of an image you've uploaded. It's worth a look.
piZap editor
In its approximation of a Photoshop-like workspace, the piZap editor is akin to Pixlr. It provides several tools that can be used to create almost anything you want to post on social media.
It also includes a meme option for quickly adding words to photos.
There are numerous settings in the free version.
However, like with other online utilities, a paid account unlocks even more capabilities.
Gravit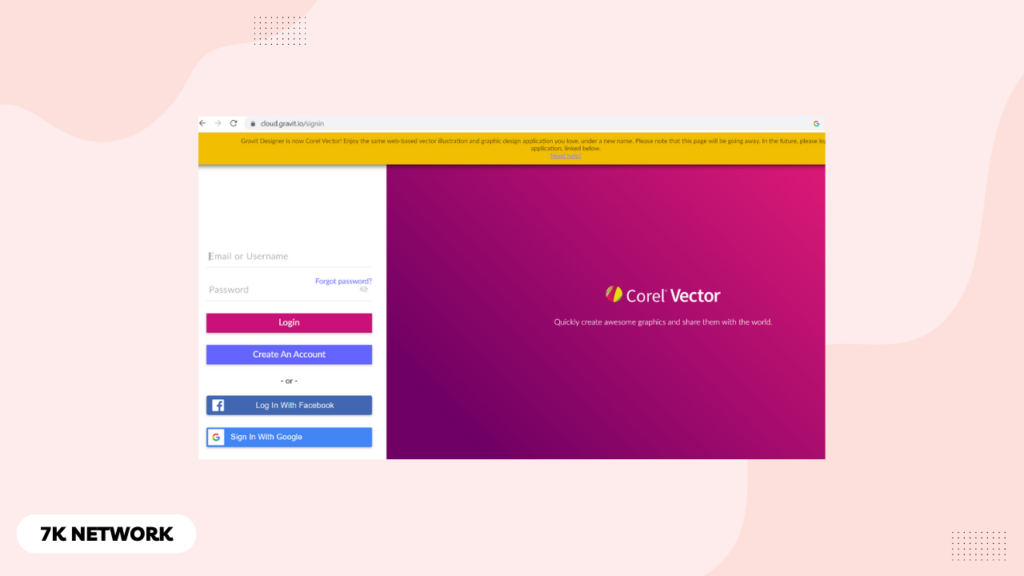 An online tool that allows you to make vector illustrations? Yes, Gravit is capable of doing so. It's also an excellent picture editor for enhancing social media visuals.
Gravit provides cloud storage, allowing you to save your work online.
Its feature-rich interface provides access to several predefined layouts.
It's simple to create Facebook cover art with the proper dimensions automatically applied.
Therefore, this article will help you in finding the right image for the news portal and the best tools to design the image. You can also take News Portal graphic designing services from the 7k Network for your news portal.