SEO optimized news article: If you have this question, then the 7k network is the right place to get the answer. Everyone wants to rank their news portal on google's first page; SEO optimization is essential. This article will cover how we can write the best SEO-optimized news article for the news portal and get the best traffic.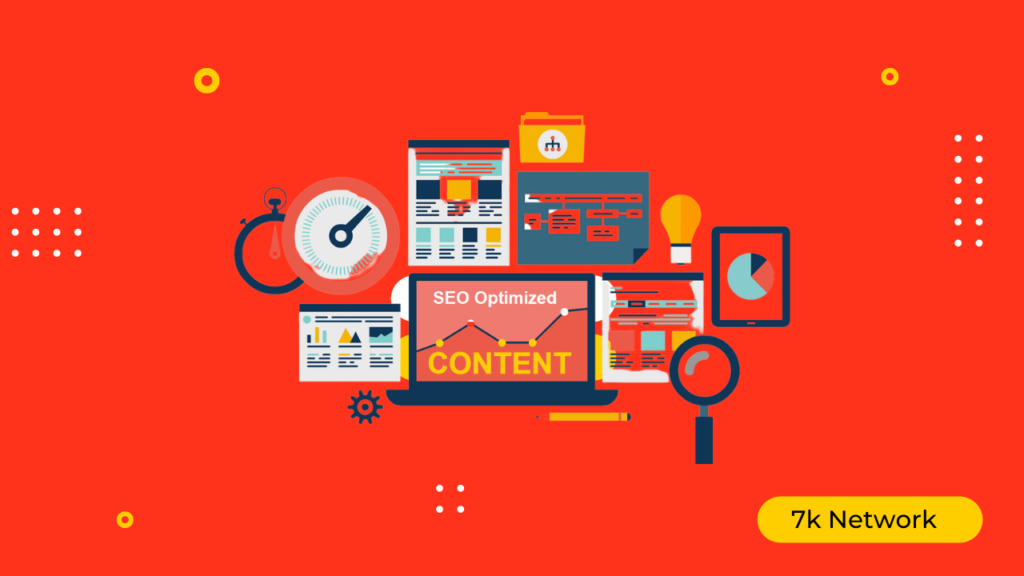 What Is SEO Writing?
SEO writing is creating content to rank on the first page of search engines such as Google. In order to accomplish this, relevant keyword research is done, and optimized content that addresses the user's intent is produced.
Google, for example, employs "spiders" to crawl content and determine its relevance. They discover a lot about the website during this crawl thanks to the language it uses.
In order for search engines to more easily crawl and evaluate the content on a page, SEO writing optimizes that content. A better position in the SERP is assigned when viewed more favorably.
If the content isn't written with SEO in mind, the search engine crawlers might be unable to tell what the page is about since it won't appear search engine friendly.
For example: If you are writing the latest news and want it to come on the first search then you should write the content in the SEO mindset.
What are the advantages of SEO for journalists?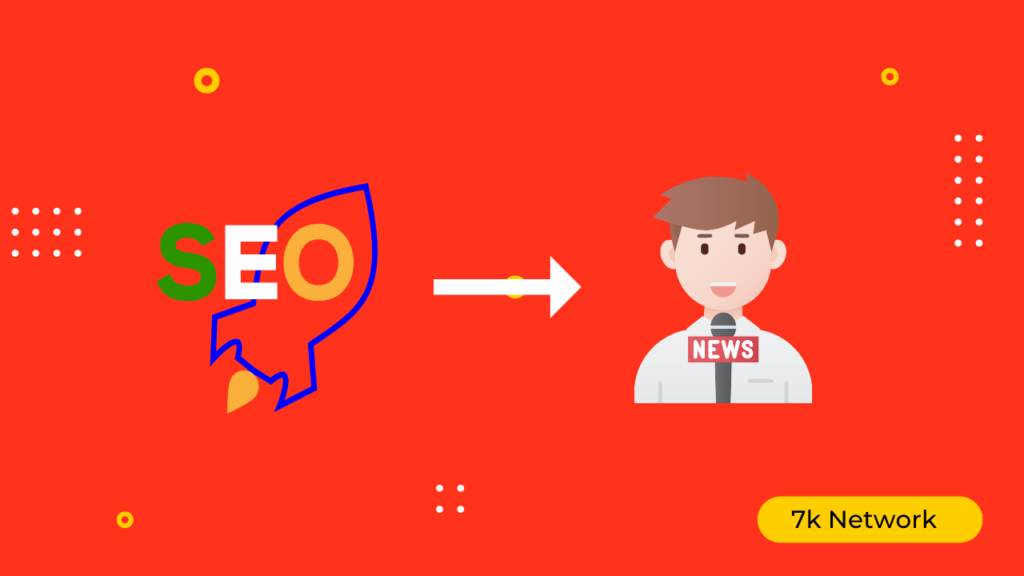 One way to help the information sector change in the digital age is to use SEO for journalists. If digital media is taking readers and subscribers away from print journalism, you must look online.
Numerous news channels transitioned to the internet, launching portals and news portal. The transformation doesn't end there; these news channels also need to know the tactics necessary to succeed in this setting.
One of them, SEO, has several advantages for news portals to survive and compete.
What are keywords?
In the context of SEO, these words and phrases are also referred to as "search queries" and are what people enter into search engines. 
The term "BJP Party," for example, is a keyword. However, the phrase "BJP Party votes" is also accurate. Check out how the keyword's specificity affects the results page:
Why Are Keywords Important for SEO?
In order to meet audience needs, you must understand what they are searching for, which is why keywords are crucial. The keywords you select influence your content strategy and the subjects you want to cover on your news portal. In order to improve your ability to rank and subsequently boost website traffic, this entails incorporating the most pertinent terms.
Based on your News Portal authority, an effective SEO keyword balances keyword volume, competition, relevance, and intent. As a result, including keywords that cover these aspects will help you rank and generate traffic over the long term.
How to write SEO optimized news article? Here are top 7 Tips:
After all, without SEO, your content might get lost on page 50 of the search results, and we all know that traffic to those pages isn't exactly satisfactory especially when you are running a news portal. Similarly, if your content could be better after a click, your first-page ranking won't help you much. Here are 7 tips for writing SEO content that will help your content go further while improving your SEO efforts for your news portal.
Make use of keyword-rich phrases
Use relevant, keyword-rich phrases throughout your News content and headlines to ensure that readers and search engines understand your post. But be careful—using too many keywords could alienate your readers and result in penalties from search engines for keyword stuffing. Stick to a more natural feel and use keywords thoughtfully and sparingly. Along with including keywords in the body of your post, use blog tags to your advantage by adding a few pertinent keywords to each position; most general blogs already comprise tagging functionality.
Make eye-catching headlines
In a minimal amount of text, you can leave a lasting impression. So take into account the importance of a good headline in SEO! Write clear, captivating headlines that incorporate relevant keywords. Along with a compelling headline, you should also ensure that your meta descriptions are intriguing and further explain the subject of your news article. Make sure your title and meta description are compelling because that's what people will see when searching for you.
Optimize the Meta Description
The meta description follows the page title in Google results. If you write it carefully, it can be the ideal way to persuade a user to click on your link rather than one of your competitors. Make sure that each page on your website has a meta description. Additionally, write meta descriptions that completely capture the essence of the particular page.
Consider including a relevant keyword in the meta description. The length should not exceed 1-2 sentences (140–160 characters). Although a meta description has no length restriction, search result snippets are frequently condensed to fit the device width. Give this SEO step enough consideration because the meta description is one of the best ways to attract new visitors.
Promote natural link building
Links are still a significant ranking factor for SEO, even though link building has advanced dramatically since the days of link farms and link buying. A link to your news portal is ensured if you include a link to one of your articles or websites in your post.
You can encourage content sharing and add a link to the source by getting creative with other types of content, such as infographics and videos, and adding an embed code to your website. Aim for quality when creating SEO content to increase its shareability and likelihood of receiving links from other websites.
Add Visual Content
In addition to writing content that is SEO-optimized, images are a crucial component of content creation.
A page with various visuals can help users understand information more clearly and spread your content more effectively. Use infographics, checklists, templates, and other visual content to provide value to your audience faster and more effectively form of news.
You are more likely to receive backlinks, and your content is more valuable, engaging, and pertinent. Your content gains trustworthiness from authoritative website backlinks in Google's eyes. Thus, it has a higher ranking on the search engine.
Use short paragraphs
One thing to remember is to write short paragraphs. The paragraphs should be organized logically and have their ideas, but only some sentences must begin on a new line. Keep your paragraphs short (about 2-3 sentences).
Add bullet points, underline text, and change the font using formatting tools. It facilitates reading for mobile users and makes your content more engaging.
Use the most appropriate content length
The recommended word count for a typical news post is between 300 and 500 words. Longer posts have a better chance of ranking higher in search results.
A content piece should be at most 2000 words. However, you shouldn't make writing 2000 words every time your top priority. The most important thing is to give your readers the content that best suits their needs and fulfills their search intentions.
More important than quantity is quality. Examine the articles receiving the most views from your top-ranking content to determine the effect of content length. In this section you can also add long in depth stories of the latest news.
Therefore, this article will help you understand the meaning of SEO and keywords. Here we also shared some essential tips for the best SEO content writing for your news portal. SEO content leads to high traffic on your news portal. You can also take your news portal's content writing services from the 7k Network.